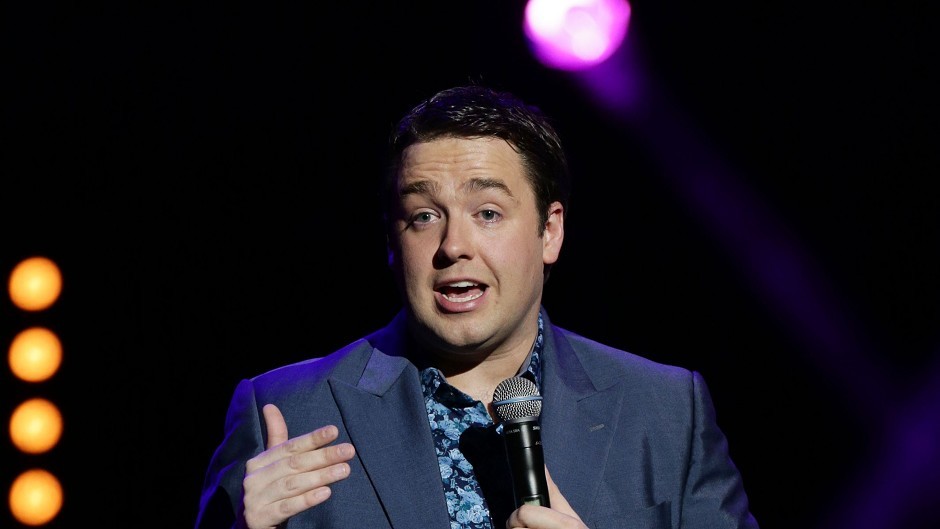 Top class comedy by 'muddle class' Jason Manford left Aberdonians in stitches at the weekend.
Manford took to the stage at the Aberdeen Music Hall on Saturday night, with almost all the seats in the spectacular venue filled for his Muddle Class tour.
Warming up the crowd was Tanyalee Davis with a set tailored to her own unique personality. As a ginger Canadian dwarf, she took great pleasure in poking fun at all the challenges faced by life as a little person.
Her anecdotes won over the audience, then came the main man Manford.
His set, aimed at getting everyone to forget their own worries for the near two-hour show, brought a barrel of laughs from the audience.
Using the flow of his set to demonstrate how he is muddle class, blurring the lines between his working-class heritage and his middle-class children, he ran through his obsession with facts, anxieties over weight, the stresses of children seeing spirits and gags about his plumber brother teasing his soft life.
The highlight for me had to be a game of higher or lower with the front row ranking who would be most tired based on their jobs – a teacher ranking highly, a council switchboard worker ranking low, a Greggs worker scaling the heights and a chef doing not too badly on the scale of exhaustion.
With deafening applause welcoming him back for the encore, Manford did not disappoint – exploring what type of vehicle he would be forced to drive if his wife convinced him to have his sixth child.
I left with sore cheeks and a desire for more stories about his muddle-class existence.