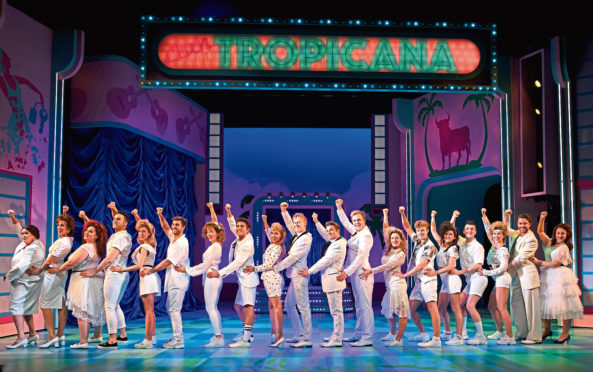 Having gone down a storm when it played Aberdeen earlier this year, it's now the turn of Highland audiences to embrace the action-packed, fun musical, Club Tropicana.
Starring X-Factor winner Joe McElderry, superb mimic and comedienne Kate Robbins, EastEnders star Neil McDermott and Sugababe Amelle Berrabah, the musical transports the audience back to the 80s, a decade when neon leggings and tops were bang on trend, and everyone – including lots of men – had their hair permed.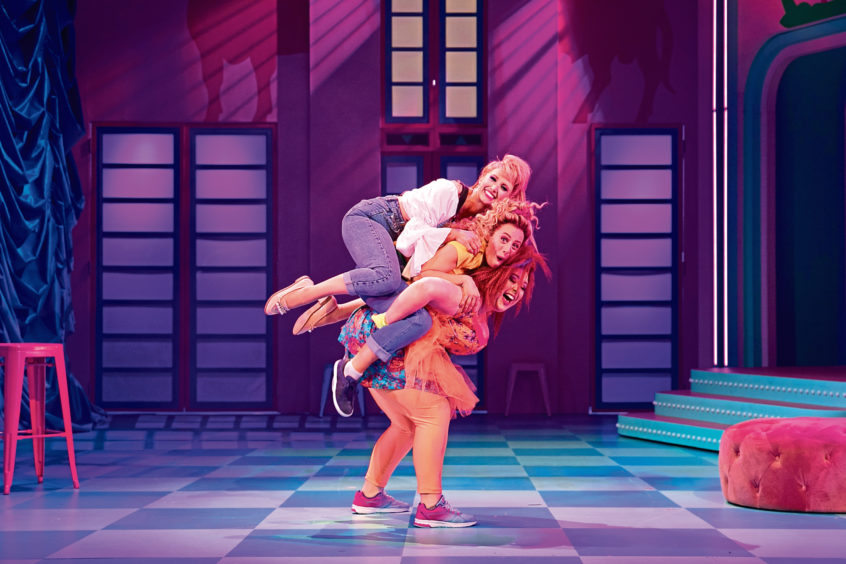 The storyline revolves around the vibrant Club Tropicana Hotel – the 1980s answer to Love Island, where the drinks are free and the whole family is welcome.
When a budding bride and groom get cold feet, they each decide to jet off to sunnier climes and feel the heat.
But little do they know they've checked into the same hotel…
Meanwhile, hotel inspectors are trying hard to close the resort, but will the owners Robert and Serena be able to pull their team together and save the day?
And will the wannabe bride and groom find themselves falling in love again?
The answers to these questions, and many more, are revealed in a hilarious style that's filled with comedy one liners and innuendo.
While the cast features a host of household names, the set, costumes and music also get top billing as they're first class.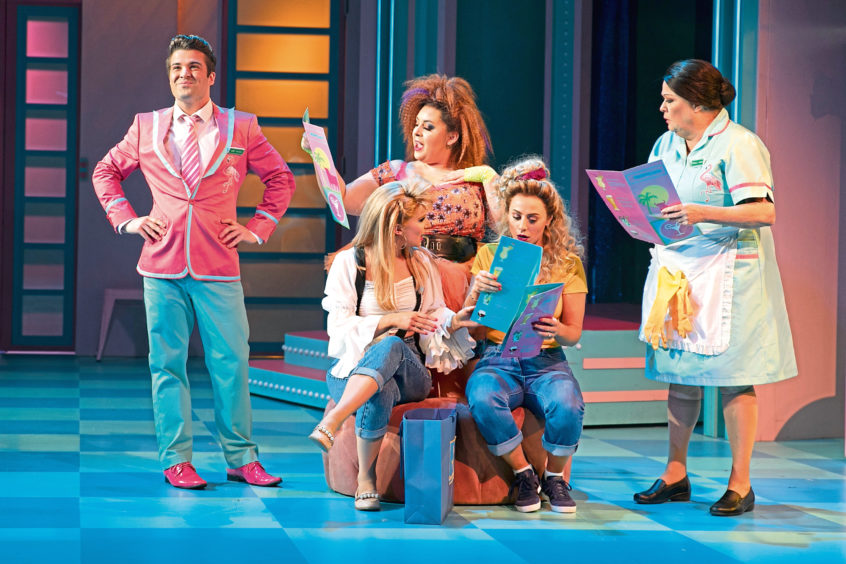 Expect to sing and dance along to smash-hit classics including, Girls Just Wanna Have Fun, Take on Me; Just Can't Get Enough, Oops Upside Your Head, Making Your Mind Up, Relax, She Drives Me Crazy and Fantastic Day to name but a few.
If you remember wearing neon outfits, having big hair and being very excited about owning a Walkman, you'll love this bold, wonderful non-stop musical.
Club Tropicana is at the Empire Theatre, Eden Court, Inverness from Monday, August 5 until Saturday, August 10.
Contact: eden-court.co.uk