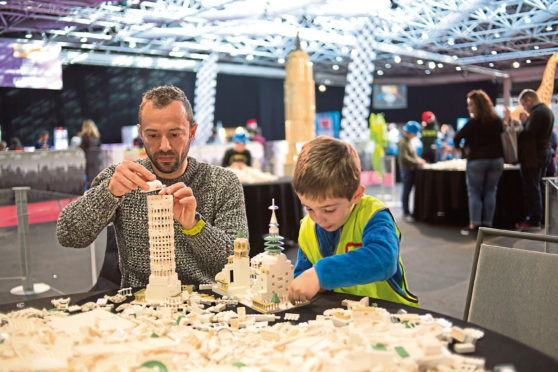 More than 10 million bricks are currently making their way north for a one-of a-kind building event in Aberdeen next weekend.
And no, these are not concrete breezeblocks or handmade red bricks for the latest new housing development.
Instead, these are the bricks of your childhood – LEGO.
Next weekend marks the first-ever edition of BRICKLIVE in Aberdeen, where visitors of all ages will have the chance to take part in a vast array of events, displays and hands-on fun over three days.
The LEGO-filled exhibition is described as the ultimate event for fans of the brick and will be the first consumer exhibition staged at P&J Live.
Beginning next Friday, two sessions will run every day from 9.30am to 1.30pm and from 2-6pm, with tickets still available for each of the slots.
These are priced at £15.35 per person, or £55.80 for a family ticket (two adults and two concessions), while children under two are admitted free.
The exhibition is the largest brick event in the UK, and as well as giving visitors access to more than 10 million bricks to play with, adults and children can enjoy a display of life-sized ocean statues built entirely out of LEGO.
BRICKLIVE OCEAN is the latest touring exhibit from the show's master builders and offers the ideal opportunity to grab the perfect photo, as well as learn about some of the oceans' most popular and endangered species
From tuna to giant squid, it's time to explore the deep without getting wet, with 30 sculptures in total to discover.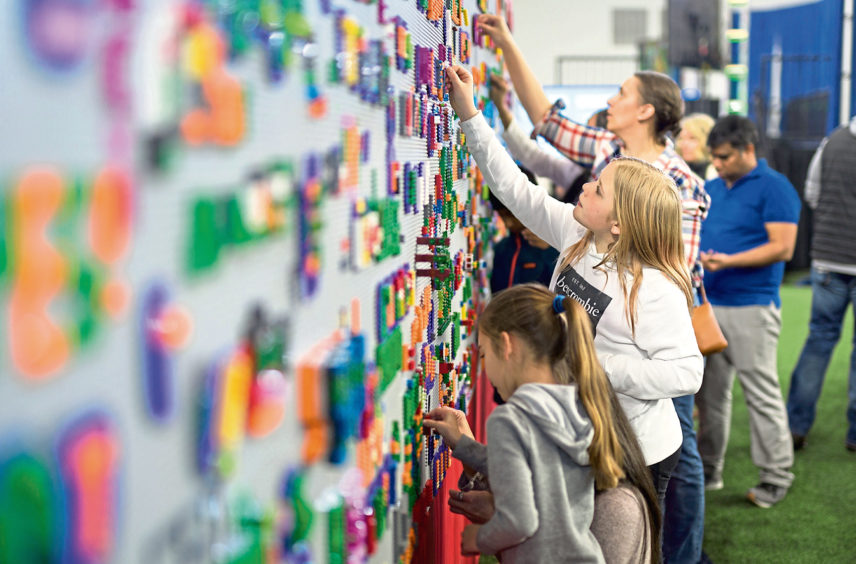 The most impressive is the orca. Commonly known as a killer whale, the huge LEGO imitations took 20 builders a whopping 550 hours and 230,726 bricks to complete.
Along with the ocean exhibit, there are plenty of other activities to keep both young and old entertained.
Budding designers can head straight to the Architecture Zone where it's time to design the skyline of the future.
Delve through endless trays of specially selected architectural-style elements and build your vision of the perfect urban sprawl, before placing your creation on the city foundations.
From skyscrapers and mansions to bridges and hotels, let your imagination run wild.
Later it might be time to blow off some steam in the Ninja Zone, where participants will run and jump their way through a 25m long inflatable assault course before completing their ninja training with a technical build using thousands of specialist ninja-themed bricks.
Those with a need for speed can put their skills to the test on the race circuit, where you can build your own race car and test its endurance.
Minecraft fans will be thrilled to immerse themselves in their own 3D Minecraft adventure using specialist bricks to build their very own videogame vision.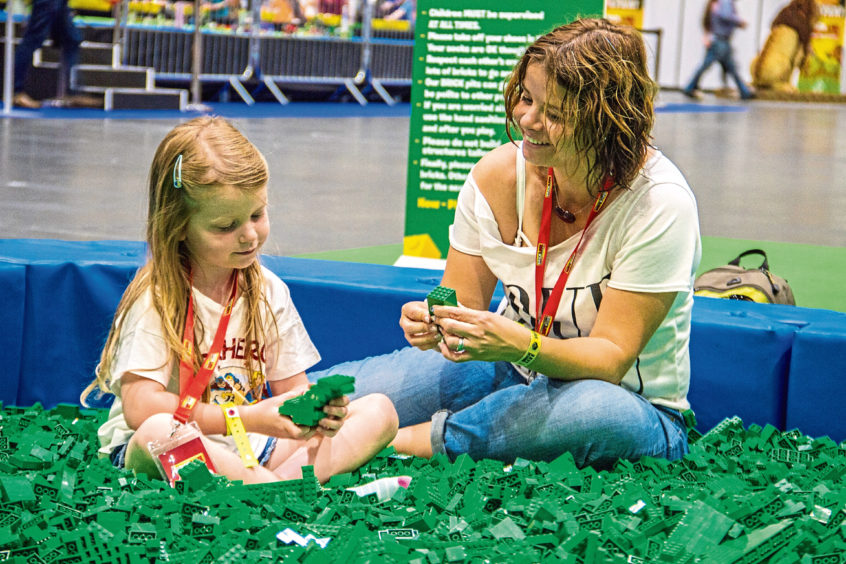 Younger visitors meanwhile will enjoy the double-sized bricks in the DUPLO brick pit, where they are free to build their own creations.
Claire-Lena Miller-Davis, exhibitions manager at P&J Live, said: "We're thrilled to be bringing BRICKLIVE to Aberdeen, especially to our brand-new venue.
"This will be the first consumer exhibition held at P&J Live, offering a fantastic opportunity for families to come and see the new venue for the first time.
"With 48,000 square metres of brand-new, flexible event space at P&J Live, we've already been able to announce some other great consumer exhibitions and events and we're delighted we can bring BRICKLIVE to the city for the first time."
BRICKLIVE is taking place at P&J Live in Aberdeen from September 20-22. For tickets and more information, visit www.pandjlive.com/events/bricklive