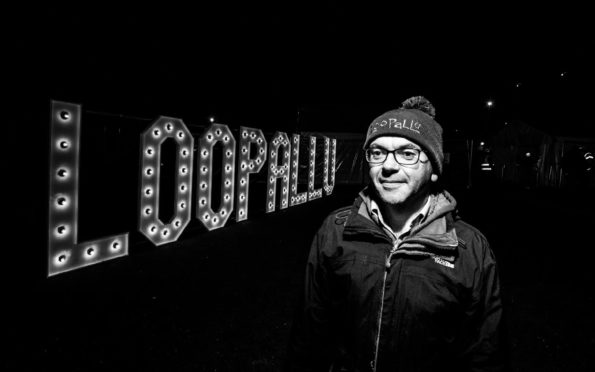 The best fest in the west, Loopallu, is celebrating its final year.
Established in 2005,the Ullapool based festival has continued to grow over the years and hosted some major acts from Echo and the Bunnymen to the Fratellis.
Here's everything you need to know:
Loopallu has already had its final year… in 2017
After being forced to move locations in 2016, the festival had to scale back and reassess.
They announced that 2017 would be the final year and decided to send it off with a bang with performances including The View and Glasvegas.
However, public demand the festival was revived and continued for another two years.
Organiser Robert Hicks has insisted that 2019 really is the last year, and that no pressure from the public will get the festival back.
It doubles Ullapool's population
The festival brings twice the number of people to Ullapool.
Around 2,500 people descend on the area each year, ready to dance the night away to the performers who make the pilgrimage north to play.
With such a large number of visitors commuting to the village for the festival, local accommodations has struggled to keep up with demand.
The local area joins in the fun
Local pubs and restaurants offer fringe events, with music and entertainment continuing into the wee hours of the morning. Guests should expect more fun even after the festival is finished.
Loopallu inspired Mumford & Sons
The event inspired the men behind Mumford & Sons to create their own festival with the same cosy atmosphere.
The result of that is the Gentlemen of the Road tour which travels the world, bringing music with it. In 2015, the festival stopped in Aviemore for the weekend where Loopallu organiser Robert Hicks helped with planning.
The festival has its own gin
The Highland Liquor Company has created their own gin for the final Loopallu, called the Last Drop, which is another fitting send off to this much-loved festival. Their last gin run with the festival sold outwithin the day of release.
The line-up
The line-up for the festival's  final year welcomes acts both new and old.
Playing at the pier for the final time, here's the full line-up:
Friday September 27:
15.40 – 16.10 Ullapool & District Pipe Band
16.10 – 17.00 Davy Cowan & The Storm Chasers
17.15 – 17.55 The Experiment
18.15 – 19.15 Idlewild (acoustic)
19.35 – 20.20 Onr.
20.45 – 21.45 Bombskare
22.15 – 23.30 Tide Lines
Saturday September 28:
12.30 – 13.10 Keir Gibson
13.30 – 14.10 Reflekter
14.30 – 15.15 HYYTS
15.35 – 16.20 Neon Waltz
16.40 – 17.30 Astrid
17.50 – 18.40 The Rezillos
19.00 – 20.00 Peat & Diesel
20.20 – 21.30 The Vatersay Boys
22.00 – 23.30 Hunter & The Bear
For more information visit Loopallu's website, here.