From brie to Buble, P&J Live is certainly showing what a versatile venue it can be.
But in between last week's CheeseFest event and next month's Michael Buble gig, another ever-popular show is coming to town.
Get ready to be charmed by a cast of more than 50 unforgettable characters when Disney on Ice arrives at P&J Live on October 31.
From Minnie and Mickey to Anna, Elsa and Olaf, the spectacular show is set to leave audiences spellbound with impressive costumes, special effects and of course spectacular figure skating.
Bringing the show together is performance director Cory Obst.
Originally from Saskatchewan in Canada he has been in the role for the past 22 years, meaning that he knows the show inside out.
Despite having seen it performed thousands of times, the show still makes him smile.
"My favourite part of the job is two-fold, because I am involved behind the scenes and out in the audience during the show," Cory said.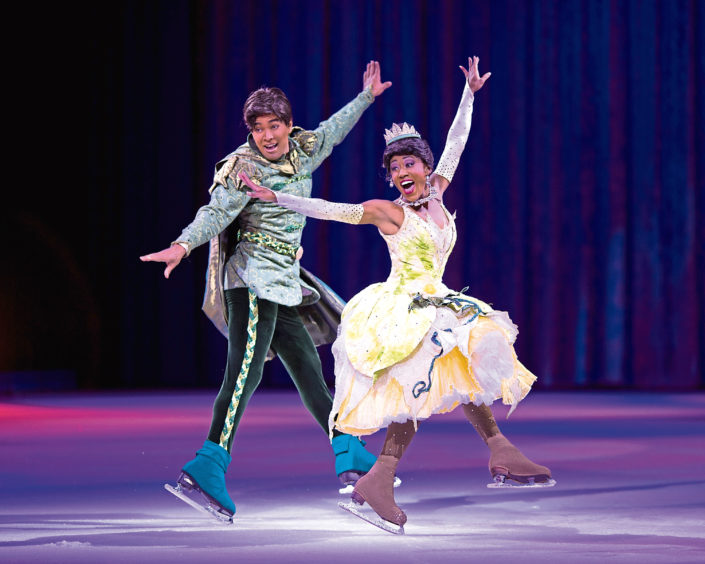 "Firstly watching new performers join the show and grow into the fabulous stars they become, and secondly, seeing the expressions on the faces of the audience when they see the next Disney character enter on to the stage.
"I love that look they get like they can't believe it's happening right in front of their very eyes!"
The current cast of more than 50 performers is one of the largest ever touring Disney on Ice productions, so Cory has his work cut out.
"I love the large cast," he said.
"With the diversity of cultures, talents and personalities, there's never a boring day.
"Most of the time everything runs like clockwork, but it's live entertainment and anything can happen on any given day.
"That's when I have to make decisions on the spot in front of a live audience to make sure the scene, number, effect, or production as a whole continues to run along seamlessly to the audience.
"We troubleshoot, rehearse and plan for many different scenarios so we are always prepared, but there are always new challenges that arise.
"That's what keeps it exciting for me."
Travelling to the north-east as part of the 100 Years of Magic show is Lina Ramirez who plays the role of Princess Tiana from the 2009 film The Princess and the Frog.
Originally from Brooklyn, New York, 29-year-old Lina has been skating in various Disney on Ice productions for nearly 10 years.
"My character, Princess Tiana, is super vibrant and fun," she said.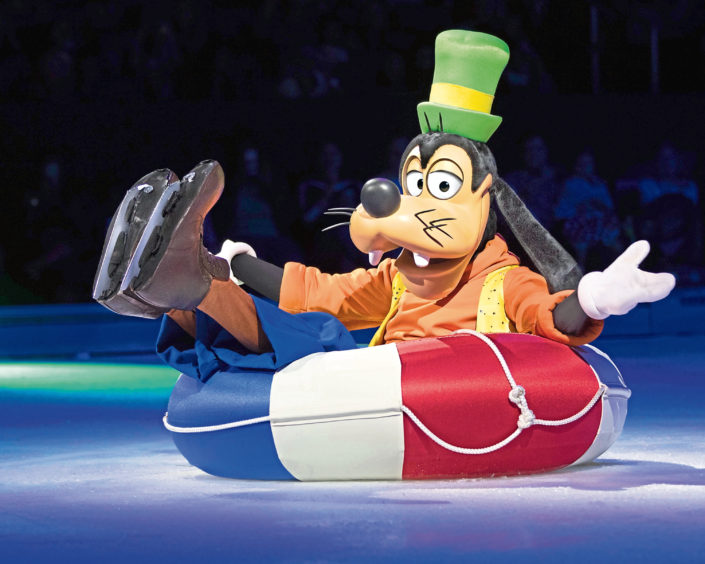 "She is an extremely hard worker who sets goals and will stop at nothing to achieve them.
"Her story takes place in New Orleans, so the music in her segment is jazzy and upbeat."
With a long dress and big glittering costume jewellery, it's hard work to skate as a real Disney princess day in, day out.
"Princess Tiana's dress is full and has many layers," Lina explained.
"But as performers we are all accustomed to skating in different types of costumes, so I'm pretty used to it now and I think it's a fun experience to skate in her dress."
Her companion Prince Naveen, meanwhile, has to contend with thick velvet trousers and a long tunic with attached shoulder pads and cape.
But they are let off the hook pretty lightly, as other characters such as Timone and Pumba skate in full face animal costumes.
"Besides the Princess and the Frog segment that I'm in, I really love the Mulan part from our show," said Lina.
"It features a beautiful solo and a powerful male number with warriors battling to familiar songs from the movie.
"It also has really impressive skating skills, surprising special effects and even a dragon who makes an appearance."
The show will be spending four days in Aberdeen with afternoon and evening performances available.
For Lina, any spare time between shows offers the chance to explore, and she is excited to visit Scotland again.
"I like to take any moment or day off I get to see what each city has to offer," she said.
"I try to learn about the city by visiting the touristy areas, museums, and city centres, but also enjoy seeing less commonly known places and local favourites."
She is keen that audiences make the most of Disney on Ice's short visit to the north-east and reiterates that it's not just a show for kids.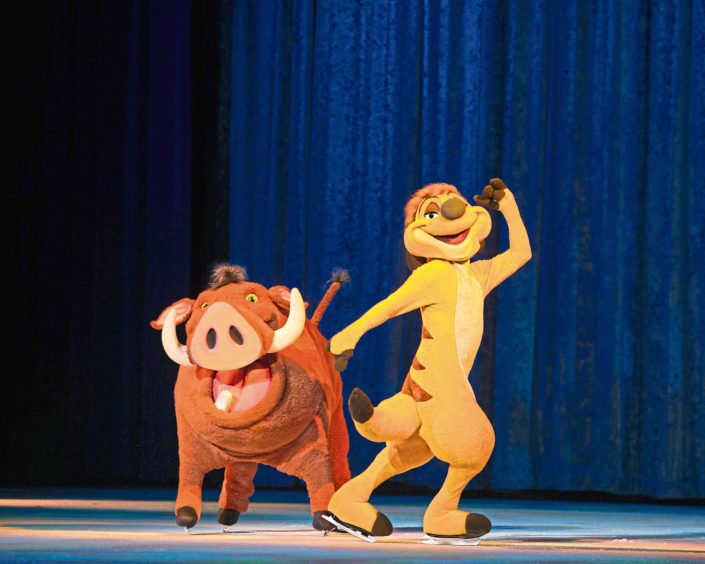 "We have something for everyone," she said.
"The show tells the story of 14 different movies that most of us know and love including classic stories like Pinocchio, Snow White and Cinderella, all the way up to the most modern tales like Tangled, Frozen and Toy Story 4.
"No matter what age you are, 100 Years of Magic has an incredible way of sparking wonderful memory within you and leaves you with a feeling of happiness."
Disney on Ice 100 Years of Magic is coming to P&J Live from October 31 to November 3. See www.pandjlive.com