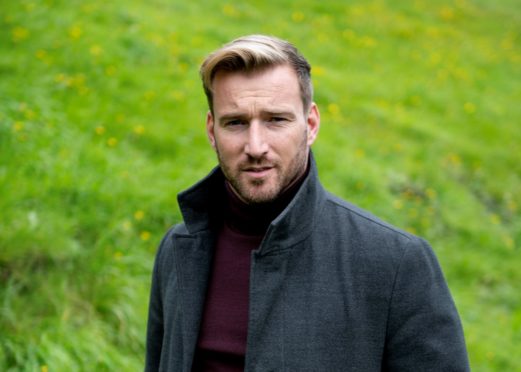 Scottish singing sensation Jai McDowall shot to fame after winning television talent show Britain's Got Talent (BGT) in 2011.
In advance of his forthcoming show in Elgin Town Hall, he talks about what life has been like since then.
What can fans expect at your Elgin show?
I'll be performing a lot of musical theatre numbers, songs from the movies, tunes from when I was on Britain's Got Talent as well as the number I performed on the BGT The Champions show – Lady Gaga's hit from A Star is Born "I'll Never Love Again", which got a standing ovation from all four of the judges.
There will also be numbers from Les Miserables and The Greatest Showman to name but a few. It will be a good night with songs perfect for chasing away the January blues.
Who is joining you?
It's a solo show, but I'll be accompanied by piano player Ryan MacKenzie, who is originally from Buckie. He's a fantastic pianist whom I met for the first time years ago at the Glamis Proms – he was playing piano in a big orchestra. He is based in London now and works for many different artists including the likes of Pixie Lott and American actress and singer Christina Bianco.
Ryan speaks very highly of Elgin and is looking forward to coming back to this part of Scotland, while I'm excited about visiting, as I've never been to Elgin before. No matter where I sing in the world, it's great to play on home soil – you just can't beat a Scottish audience.
You mentioned The Champions show, How did it feel going back?
It was brilliant. It was the first time I'd been back on the show for about eight years, so it was a nice sort of homecoming and good to catch up with people who worked on the show. It was also nice to see Simon Cowell, to shake his hand and put some things to bed.
You and Simon had a bit of a fall out, didn't you?
I was dropped from his Syco label, but when we met up he apologised and explained he wasn't in a good place at that time and that it hadn't been fair taking it out on me. Being typically Scottish, I always take things like that with a pinch of salt, but he seemed really sincere and it was nice to be able to say to him that I'm very grateful for everything I've had as a result of being on the show and the career I've now got. It was a pretty nice, good moment for me catching up with Simon, to be honest.
How much did your life change after winning the show?
Immensely, and I still have to pinch myself at times. Winning let me pay off the mortgage on my first house and buy a bigger one – I have a mortgage on that one though! I am also lucky enough to have some fantastic fans who call themselves Jai-nts (pronounced giants) who are extremely loyal, supportive and look after me. When you see the same faces in the audience, it's a lovely feeling, because with them coming to so many shows, they end up becoming friends.
What's coming up?
I'm going to be touring with Susan Boyle in March – rehearsals begin in February. The last time I worked with her was, funnily enough, at the Glamis Proms, a lovely summer show if I remember. I'm also appearing in the Les Musicals tour alongside Jonathan Ansell, from the band G4, who were on the X Factor.
Would you recommend appearing on a TV talent show to others?
Yes, I would, but my advice would be to learn as much about how things work before taking part. I always thought I'd be involved with music, but never dreamt of it being a viable career. I didn't expect to win the show, so didn't prepare myself, so when later I got dropped by the record label, I thought that's it, my life is over.
It wasn't, and now I know life and your career goes on.
Forte Productions presents Jai McDowall at Elgin Town Hall on Friday, January 31.
Tickets, priced £25, are available from www.elgintownhall.co.uk (booking fee applies).