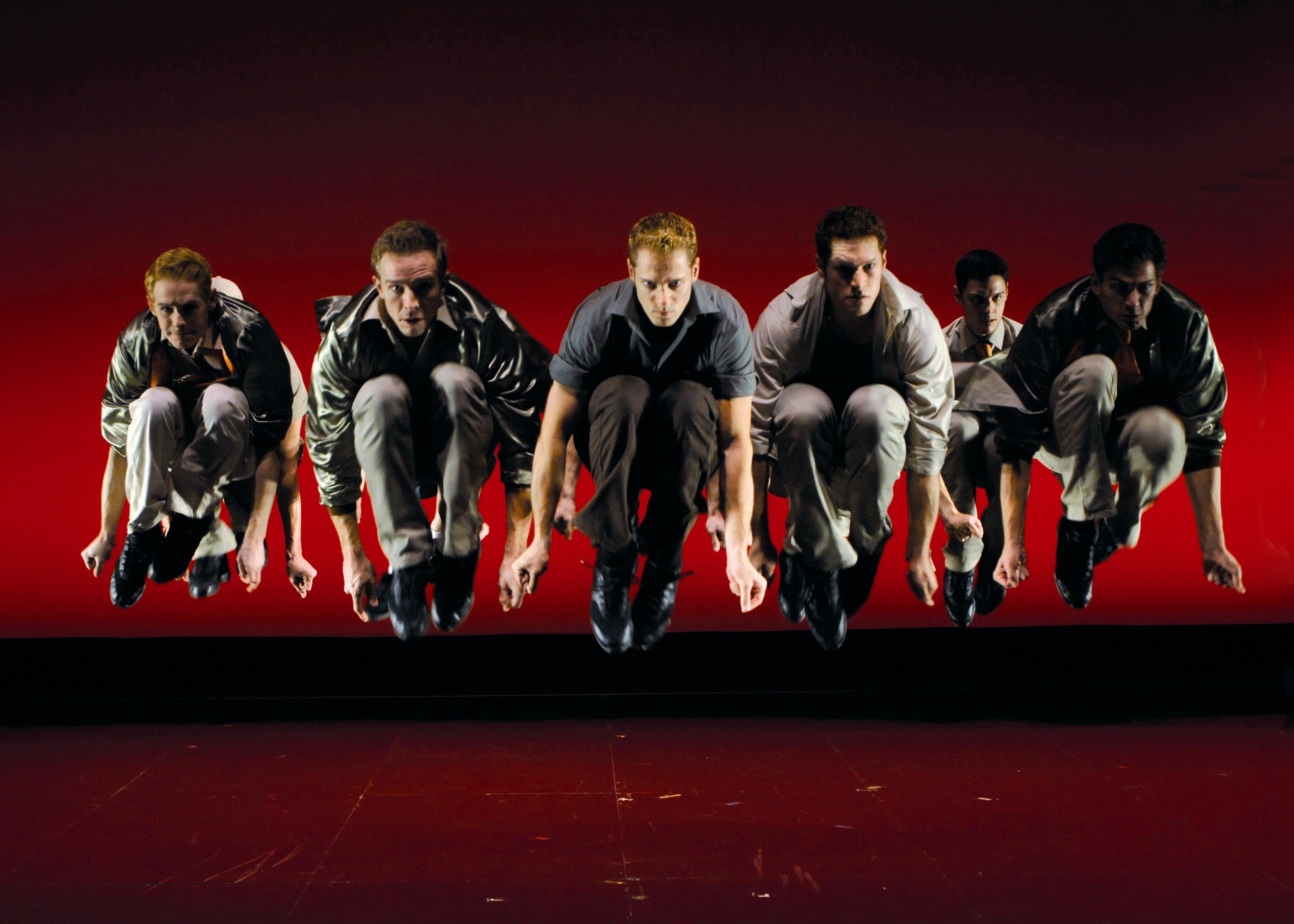 West Side Story was voted the greatest musical of all time recently. Now it's the turn of Aberdeen audiences to click their fingers along with the iconic show, writes Susan Welsh
So, who are you going to be – a Shark or a Jet?
When you hear the first beats of the jagged, pulsating chords penned by Leonard Bernstein for the opening sequence of West Side Story, you'll feel the tension that comes with being a member of the two gangs, The Sharks and The Jets.
Even 50 years on, there's something about that opening score, apart from being instantly recognisable, that lets the audience know they're in for a night they'll never forget.
The multi-award-winning musical visits HM Theatre in Aberdeen from Tuesday, June 17, and is the hottest ticket of the year.
More than half a century has passed since the musical opened on Broadway and sent shockwaves throughout theatreland.
Daring, innovative and way ahead of its time, no one had seen a musical with such an explosive storyline and cutting-edge dance or heard music with such dramatic impact before.
It changed the face of musical theatre forever, while the story of love and hate, which is at its heart, remains relevant today.
Barely a week goes by without news of another teen stabbing, while the issue of gangs has never gone away.
The gangs in this case are The Jets and The Sharks – teenage boys and girls who have invariably experienced the darker side of home life, ranging from poverty and unemployment to absent or alcoholic fathers.
With the exception of the prologue, which takes place over a number of months, West Side Story unfolds over an action-packed two-day period in the 1950s.
The Jets are the established white gang of Manhattan's upper west side in New York. They have been enjoying running their neighbourhood and the bond that comes from being in a gang.
They've all been born in America, but have Polish roots.
Their control gradually diminishes as more Puerto Ricans move into the area and form their own rival gang, The Sharks.
By the end of the opening scene, it's obvious the rival gangs will go to extreme lengths to protect their patch and themselves, and only a "rumble" or all-out fight between the two gang leaders will resolve matters.
Hate and love drive much of the plot, but it's the music and dance scenes that you'll fall in love with.
Leading an immensely talented cast are Katie Hall as Maria, just arrived from Puerto Rico, who has fallen in love with Tony (Louis Maskell), co-founder of The Jets.
Working in a drugstore, he feels he has outgrown the gang, but still feels loyal to them.
Both Maria and Tony are full of burning ambition to break free of the rut they are in, but that's not going to be easy, especially with Tony's best friend, Riff (Jack Wilcox), swearing to chase The Sharks away and challenging Sharks leader Bernardo to a fight.
To complicate matters, Maria is Bernardo's sister.
The show, which is dripping in atmosphere, has more musical numbers than you can shake a stick at, all of them familiar and wonderful.
These range from the powerful When You're a Jet, which is full of menace and ignites feelings of tension, to Something's Coming, the sweeping love song Maria, and the funny, fast-paced America.
Tonight, I Feel Pretty, Somewhere – so many well-loved and familiar songs and they're all here in the one show which moves audiences from laughter and smiles to tears at its final, dramatic conclusion.
Along with showstopping numbers, there's fabulous high-energy dancing in this production, which is directed and choreographed by Joey McKneely who has used the full, original choreography in this show.
Sell your granny and the family silver if need be and get your hands on a ticket for what promises to be the biggest and best show at HMT this year.
West Side Story visits HM Theatre, Aberdeen, from Tuesday, June 17, until Saturday, June 28. Contact 01224 641122 or visit www.aberdeen performingarts.com