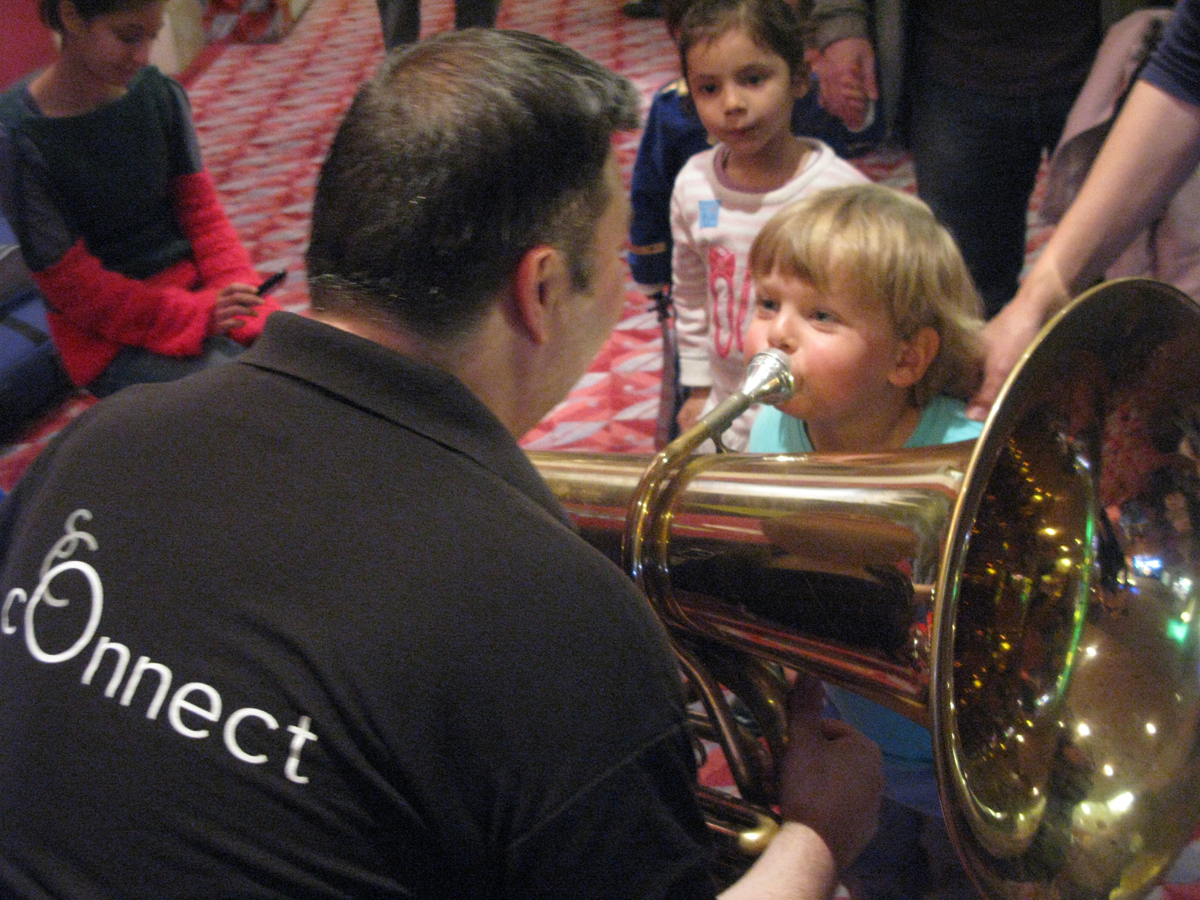 Family-friendly concert makes top-class music accessible to all
The Scottish Chamber Orchestra (SCO) is inviting families to a "brasstastic" concert at Aberdeen's Cowdray Hall on Sunday.
SCO Brass will perform two concerts during the day – beginning at 11am and 2pm – with the first performance in particular being especially welcoming to families with children with additional support, learning or communication needs.
Each SCO Brasstastic concert lasts one hour and features a quintet of world-class brass players from the SCO. Peter Franks and Shaun Harrold on trumpet, Harry Johnstone on horn, Nigel Cox on trombone and Craig Anderson on tuba will present well-known classics, as well as fun arrangements of other tunes.
The aim of this is to provide families and groups with the opportunity to enjoy live music together in an inclusive setting, free from the restrictive formalities which may often prevent them from attending concerts.
In staging this event, the SCO aims to provide an affordable and accessible shared experience for families at which they can enjoy a performance by musicians from an internationally renowned orchestra, and feel welcome and accepted.
Louise Martin, from SCO Connect, the dedicated education and outreach department of the SCO, said: "We wanted to offer something really exciting for families with children with additional support needs, a group who too often feel that professional cultural events they might previously have enjoyed or tried out aren't open to them as a family.
This will be a proper treat, a stunning professional performance of inspirational brass music, but one at which their whole family will be welcomed warmly.
No one will have to worry about unexpected interruptions, because all the audience will be in the same boat."
SCO Brasstastic will take place at Cowdray Hall, Aberdeen, on Sunday, June 15, at 11am and 2pm. Tickets are priced at £4 for adults and £2 for children (aged 16 and under). Babies aged 12 months or under go free. Tickets are available through Aberdeen Performing Arts by calling 01224 641122 or online at www.aberdeen performingarts.com. Please note all seating is unreserved. The 11am event, in particular, is specially designed for children with additional support, learning and communication needs and their families/carers.