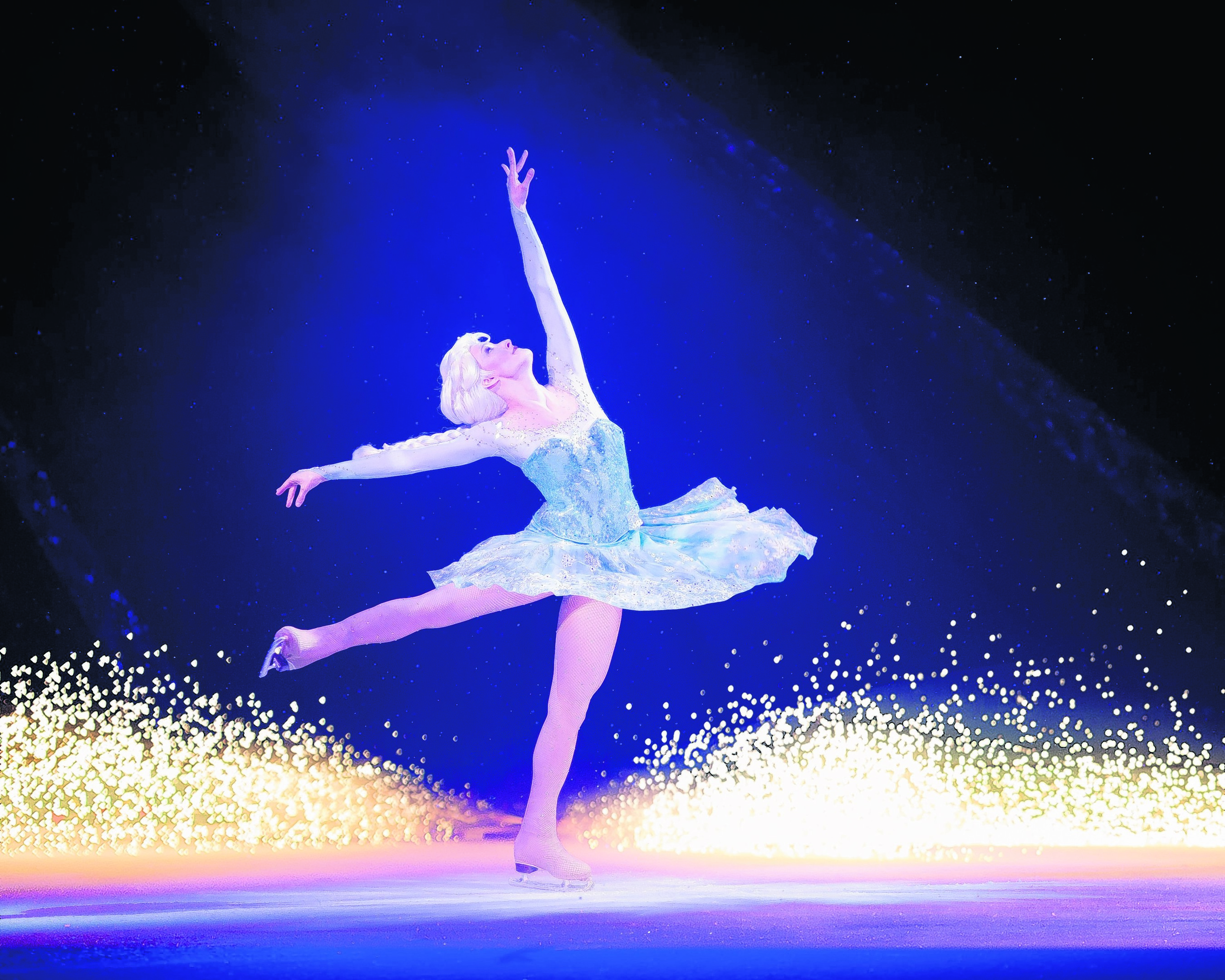 Elsa, Anna, Olaf and all the Frozen gang are set to glide on to the ice at the AECC next month. Skater Sophia Adams tells Andrew Youngson about the fun and responsibilities of bringing a Disney ice princess to life
Sophia Adams can't wait to get to the UK. The Californian ice dancer has been touring Europe since October last year in the role of magical princess Elsa in Disney on Ice, but she hasn't yet had much of a chance to lip-sync in her mother tongue.
Most recently, she's been grappling with Finnish – just one of the many languages she's had to wrap her brain around in the past few months.
"We get to hear the music before each new place," the 21-year-old explained of how she has tackled the multilingual hurdles the tour has thrust in her path.
"So, for example, we were in Norway for two weeks, so I was listening to Let It Go in Norwegian all the time to be able to mouth the words properly on the ice. It's a lot easier to learn when they're songs because they stick with you more, but, when it's dialogue, that gets a little harder. It's a challenge, but it's fun."
Language barriers aside, Sophia is delighted to be on tour. It's the first time she has been to Europe, and alongside her 40-plus cast and crew on the Disney ice extravaganza, she's having the time of her life. Portraying a Disney princess, it seems, is every bit as fun as it sounds.
"It's a really exciting show. I've seen a couple of other Disney on Ice shows, but this one, totally unbiased, is my favourite," she beamed.
The production, Magical Ice Festival, features sections of four Disney movies, with familiar music and dance aplenty. The international cast of ice dancers will bring sections of The Little Mermaid, Beauty and the Beast, Tangled and recent cinematic blockbuster sensation Frozen to life for the audience.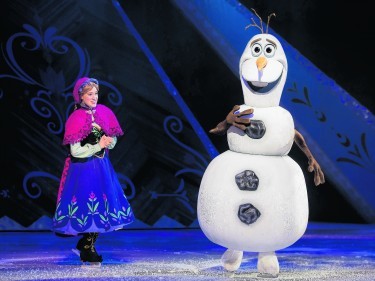 At each stop on their six-month tour thus far, audiences have delighted at seeing their favourite princesses – Ariel, Belle, Rapunzel and Elsa – plus their host of sidekicks, brought to the ice rink. But given the production's wintry theme, it's understandable that Frozen is the real star of the show – or rather its characters are the stars: Elsa, her sister Anna, and Olaf the snowman, to name a few.
"They love it when Frozen comes out. You look out and see all the little Elsa's in the audience and, once the Arendelle music starts, they get really still and then really excited, especially when Olaf comes out," Sophia explained.
"Over here in Europe, Olaf gets more hype than I do. I think that's because he's so iconic and full of fun and summer."
Playing second fiddle to an eternally cheery snowman might seem undignified for a leading lady, but Sophia receives plenty of adulation from fans of the icy princess she's playing. Given that she has to portray Elsa's magical powers, the American ice skater has been able to wow the audience with the numerous technical effects which feature in her routines.
All of this does mean, however, that Sophia bears a lot of the show's success on her shoulders. Little Elsas across the north-east of Scotland are ready and raring to go and see their favourite Disney princess when the show hits the Aberdeen Exhibition and Conference Centre (AECC) next month (March). Is bringing little girls' dreams to life nerve-racking?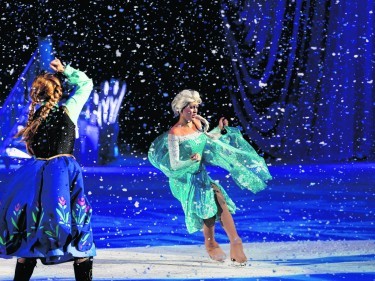 "I can feel that responsibility every day, for being respectful to Elsa and portraying her right. But it's just really special to be this character, especially right now when the story is so popular," Sophia said.
Believe it or not, when she won the role of Elsa last April, Sophia had seen Frozen only once – although she knew from her friends who were fanatical about the film that this was a big deal.
"I've probably seen it over 100 times now, though," she assured me.
"Every now and then, I still go back to watch it and make sure I'm doing it right."
When it comes to skating pedigree, though, you don't get much more seasoned than Sophia. She took up skating aged five in Anaheim, California, and has since led a successful competitive career, taking part in the US national championships twice. But while she comes from a competitive background, Sophia's strength on the ice has always been the performance-side of things.
"Even my coach said: 'You have to do shows and show everyone how expressive you can be'. I guess I just really get into the music and feelings and, on the competitive side, I wasn't as into the technical elements," she said.
Leaving her competitive career behind has been the start of an exciting new journey.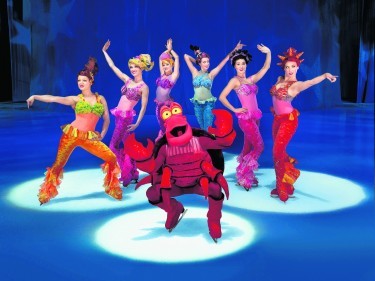 "It's a new chapter in every aspect of my life, more than skating. It's changing me a lot in a good way. I feel like I'm growing much more as a person. Being away from home, you really find yourself, so I'm going through that journey and travel experience as well as having a job on tour," she said.
Ultimately, she hopes to go back to university to study kinesiology, with a view to becoming a physiotherapist one day, perhaps. In the meantime, though, she's having too much fun gliding around the ice as Elsa.
Does she ever stop for a second to think how bizarre it is to be a real-life Disney princess?
"No, I like it too much. It's just funny because my character off the ice is more like Anna, so it was a lot of work to get into character. But now it's natural, so when I get on the ice now, I can portray 'regal' pretty well," she laughed.
Disney on Ice: Magical Ice Festival, will be performed at the AECC from Wednesday to Sunday, March 11-15. Show times include 7pm daily, 3pm Thursday-Sunday, plus 11am Saturday and Sunday. Tickets are available from www.ticketmaster.co.uk