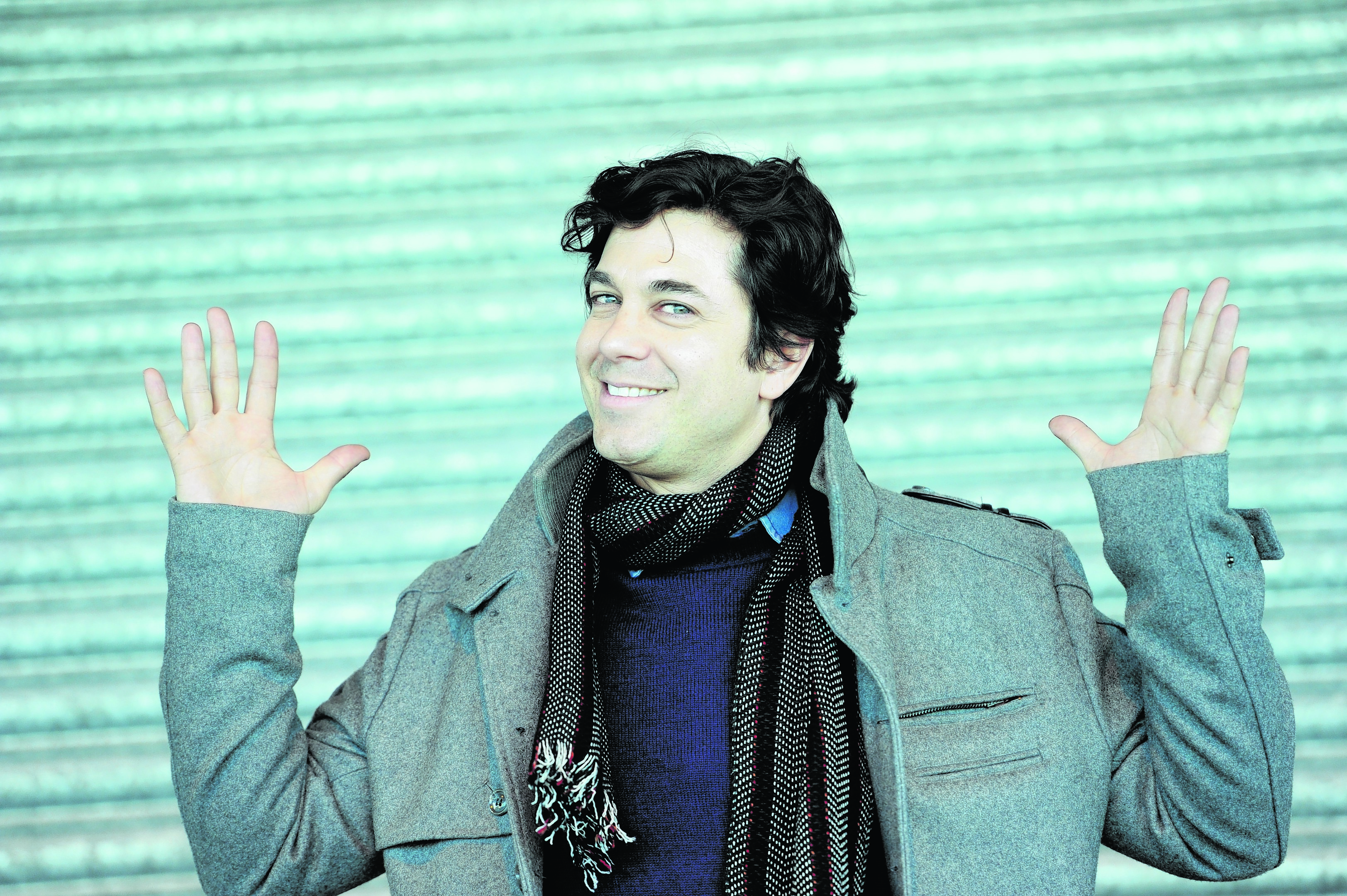 Ahead of his live performance in Aberdeen, West End and Hollywood star Adam Garcia talks to Andrew Youngson about the challenges of being an all-round performer
Hi Adam. People often talk about performers being a 'triple threat' – being able to act, sing and dance. Which order do you put yourself in?
Probably the one I'm most comfortable with is dancing, particularly tap dancing, because no one really knows what you are doing and if you're doing it right, which is great. (Laughs) I've seen shows where you can't even hear the tapping because the audience are just clapping. After that, I would then say acting, and then singing. Singing is the most difficult because people can tell if you're in tune or not.
What goes through your head when you're doing those incredibly complex tap routines?
Well hopefully for a start you've learned the routine, but even if you haven't, your feet have their own memory. It's more to do with the rhythm in the song. It's an instrument – you are essentially playing your feet – and the music absolutely triggers that memory.
It's like a song, when you hear a piece of music and you just know what comes next. It's the same with dance. I often just really enjoy the music and that's what makes me move.
You're well known for originating the role of Tony Manero in the stage adaptation of Saturday Night Fever. Were you proud of your performance?
Out of the three or four hundred-odd performances of Saturday Night Fever, I probably nailed it a half-dozen times. Don't get me wrong, I was probably quite good the other times, but for myself, those times I felt like I was channelling the character, I never broke out of it, every note and every dance move came out perfectly – all of that.
Are you especially tough on yourself?
You've got to produce a great show on the night for the audience – that is your job – but it's not always going to be a perfect night for you. That's the art of live theatre. If you make a mistake or are not in the right head-space, you've just got to make it work because that's your responsibility.
During your film career, who have you loved working with?
I had a really good time working with Sam Worthington, on Bootmen. He's done well for himself, eh? Um, Rosario Dawson, and probably Drew (Barrymore) – it was really great working with her.
What does it feel like when you really connect with a fellow actor?
"It becomes no longer conscious. It's that spark when you're not thinking about it, just doing. It's all those classic 'actor' things, when you really get into character, their character, the story and it seems effortless.
How do you choose the projects you work on?
The challenge of it often is my driving force. I think, 'is this going to be easy?' and normally if the answer is 'no, I've never done this before', then I do it. I stupidly like stepping from the comfort zone to the panic zone. That's mainly my criteria." (Laughs)
If you could offer your younger self advice, what would it be?
Trust your instincts. Which I guess I did anyway, actually. Because if I hadn't trusted my instincts on certain things, I would have not tried plays or movies. I would have just thought, 'I'm a dancer, that's all I do'. But instead I thought, 'no, I can do whatever I want'.
Adam Garcia will perform alongside musical stars Kerry Ellis and Christina Bianco in Tonight … From the West End at the Music Hall, Aberdeen, on Thursday, April 23 at 7.30pm.
Tickets are available from www.aberdeenperformingarts.com or by calling 01224 641122.