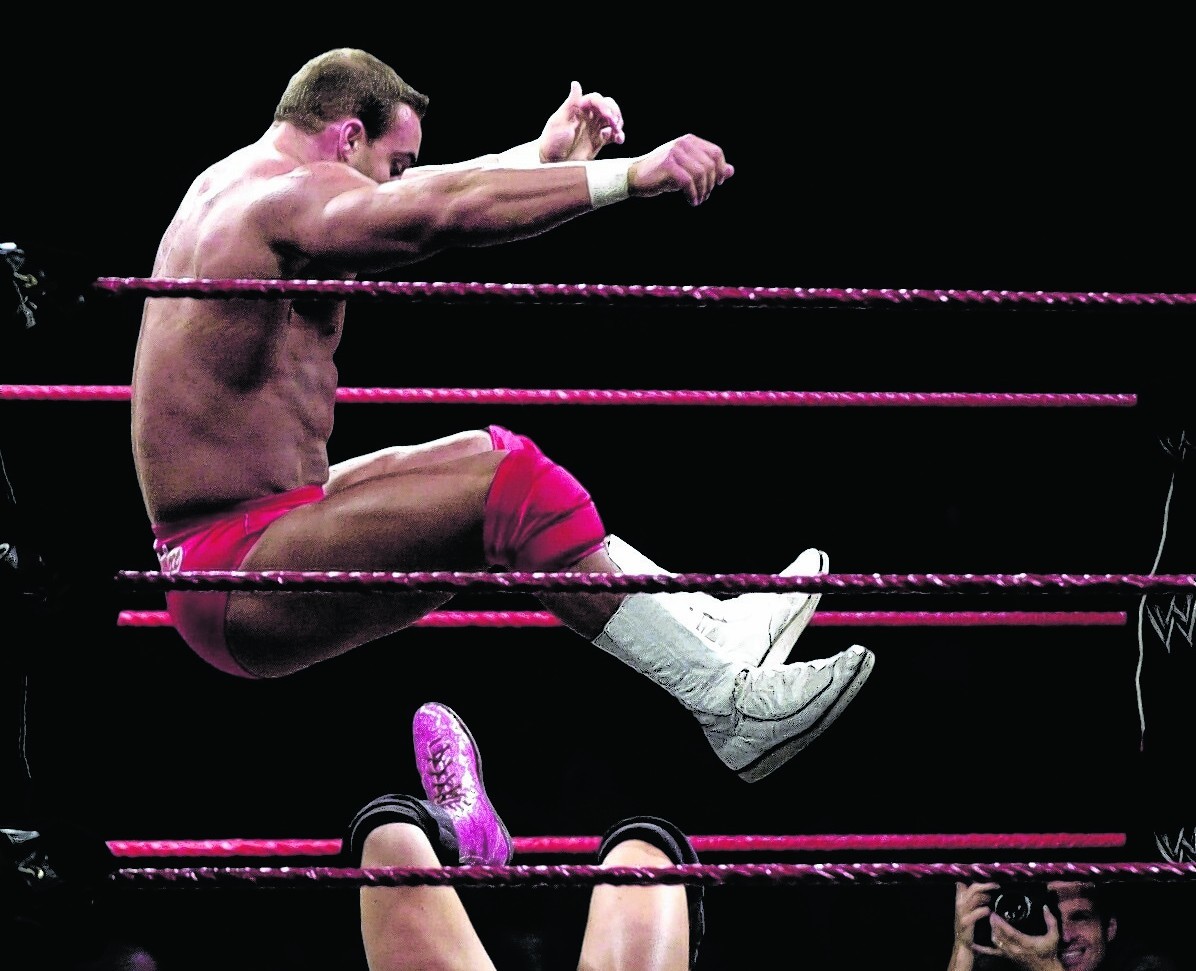 Is Aberdeen ready to rumble, asks Cheryl Livingstone
WrestleZone Aberdeen Anarchy 2015 is the third annual pro-wrestling supershow to take place at the city's historic Beach Ballroom.
The show gives local grapplers the chance to share the bill with legends of the sport and, this year, three former WWE superstars will be joining the action in the Granite City – record 24-time tag team title holder D'Von Dudley, former tag team and hardcore champion Hardcore Holly and "Masterpiece" Chris Masters.
The event will also be the biggest night of Aberdeen wrestler Scotty Swift's career as he challenges Joe Coffey for the WrestleZone Undisputed Championship in the main event. The hometown hero will look to lift the top prize for the first time at Aberdeen Anarchy 2015 and will be cheered on by a legion of fans as he attempts to take down the Ironman.
We spoke to Scotty and Joe before the big fight: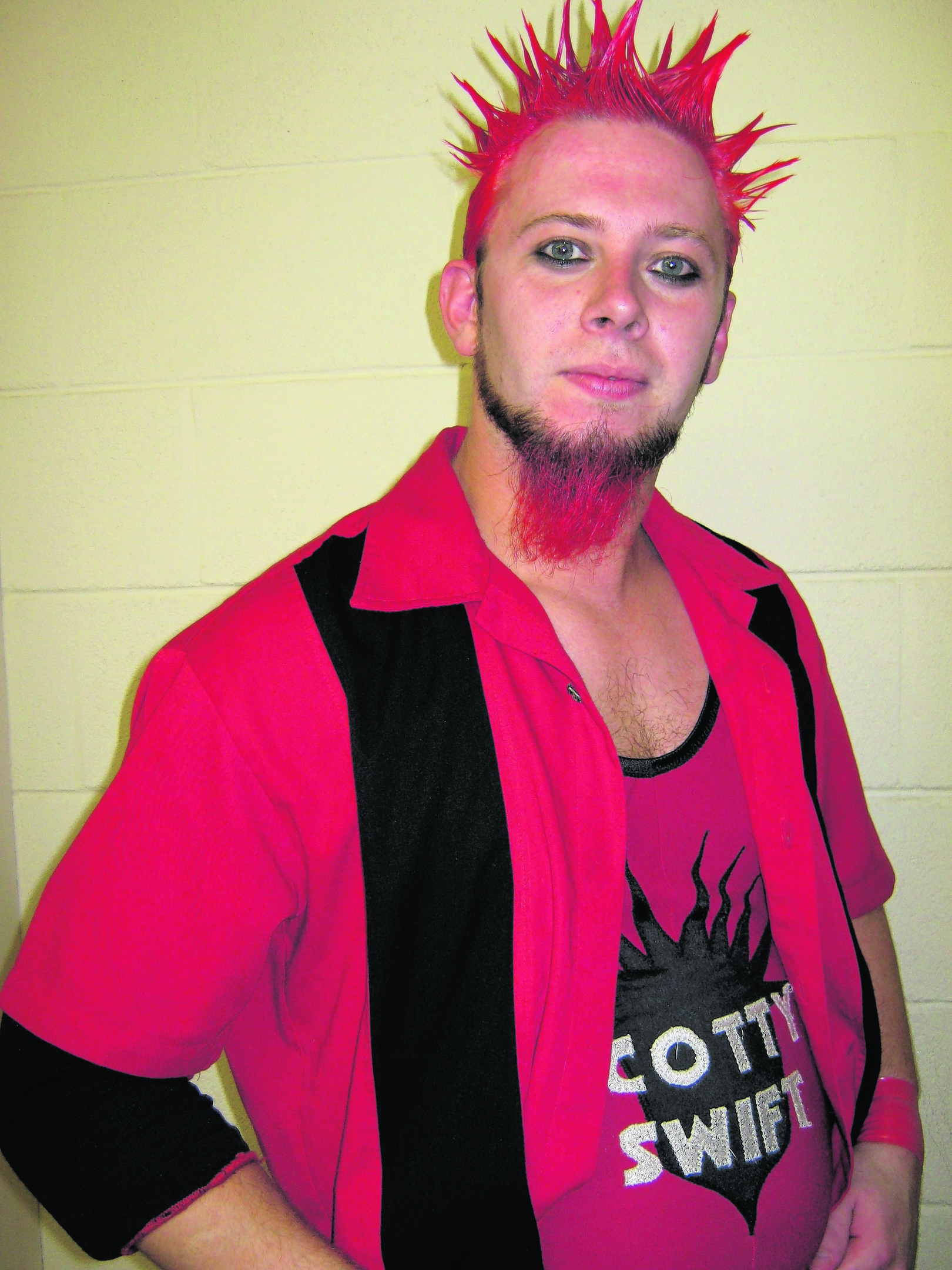 NAME: "The Red-Haired Warrior" Scotty Swift
AGE: 34
FROM: Summerhill, Aberdeen
OCCUPATION: Hospitality assistant
SIGNATURE MOVES: Two Rivers Plunge, Granite City Driver, Somersault Neckbreaker
HOW LONG HAVE YOU BEEN WRESTLING FOR?
Seven years
WHAT DO YOU LOVE ABOUT WRESTLING?
I have been a wrestling fan since I was 10 years old, and having the chance to step through the ropes and make a difference in someone's life is an amazingly rewarding experience. Love is a strong word, but I can honestly say I love doing this. Nothing makes me happier than competing, even the pain can't change that. I love being able to interact with our fans. They give me a lot of great support and it's nice to be able to return that by meeting them at our events. I remember being the little kid who looked up in awe at the wrestlers and, in a funny way, I take great pride in being a wrestler to look up to by doing things the right way.
ARE YOU LOOKING FORWARD TO THE MATCH?
This match at the Beach Ballroom can't come quick enough. I am extremely excited for Aberdeen Anarchy and the bout with current undisputed champion Joe Coffey. His actions this year have been less than professional in winning the title, but his wrestling ability and technical expertise can't be questioned. This is a great chance for me finally to pick up the biggest prize in WrestleZone and I am determined to make this my night.
DO YOU HAVE ANYTHING TO SAY TO JOE COFFEY?
It's without a doubt the biggest match of my career, and I am treating it with the respect it deserves. I also hope that Mr Coffey is doing the same. He knows the responsibility that comes with holding a major championship in wrestling and all eyes will be on us.
WrestleZone continues to grow as my career goes from strength to strength. I have waited a long time for this chance to win WrestleZone's top prize and I hope Joe is up for the challenge.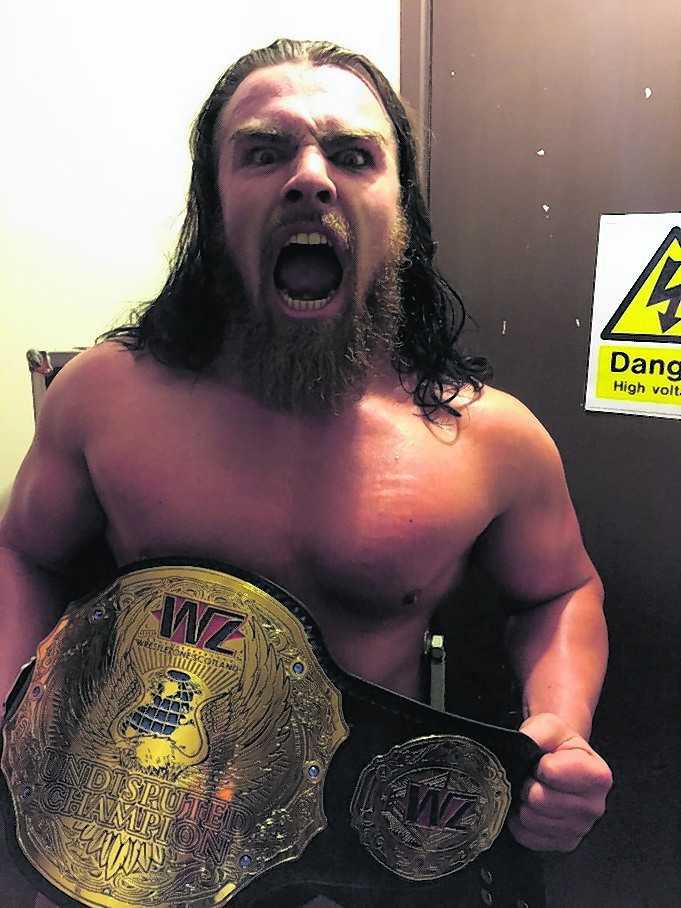 NAME: "The Iron Man" Joe Coffey
AGE: 26
FROM: Kilmarnock
OCCUPATION: Personal trainer
SIGNATURE MOVES: Boston Crab, Discus Lariat
HOW LONG HAVE YOU BEEN WRESTLING FOR?
Six years.
WHAT DO YOU LOVE ABOUT WRESTLING?
Wrestling is my life and I love being out there wrestling every night. Whether the fans love me or hate me, I don't care. I go about my business with absolutely no mercy for my opponents.
You have to be ruthless and that's why I am the current, reigning and defending WrestleZone Undisputed Champion.
ARE YOU LOOKING FORWARD TO THE MATCH?
I can't wait for the packed Beach Ballroom and to prove why I am the Ironman of Scottish wrestling. The Aberdeen fans will see what I've got in my locker and I plan on walking away still the WrestleZone Undisputed Champion. I am looking forward to making my return to the north-east and showing everyone what I am capable of at this huge event.
DO YOU HAVE ANYTHING TO SAY TO SCOTTY SWIFT?
This is a bit of a fairytale for Scotty Swift. He's wrestling in the main event of a massive supershow in his hometown. But I'm here to spoil that homecoming. Wrestling is not about sentiment, it is about strength, power and ability; there is no room for sentiment out there.
Anyone who saw what I did to Crusher Craib knows what I am capable of, and Scotty Swift must realise his dream has no chance of becoming reality.
Now, I plan on coming back to Aberdeen with one goal – to remain WrestleZone Undisputed Champion. Scotty better be ready, because I am going to show him absolutely no mercy this Saturday.
The wrestling action begins at 7pm this Saturday, May 23. Limited tickets are still available from the Aberdeen Box Office. More information on the event is available on the WrestleZone website at www.wrestlezonescotland.co.uk