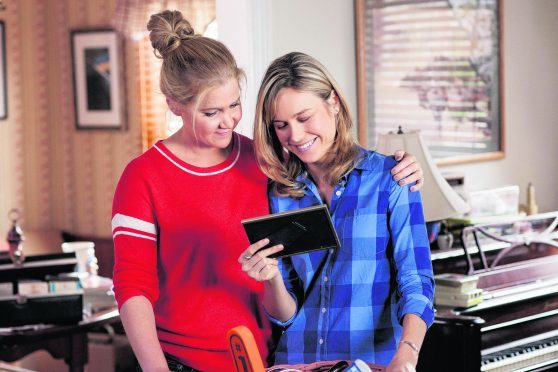 TRAINWRECK (15)
4 stars
At nine years old, Amy Townsend (Amy Schumer) learnt a valuable lesson about human relationships from her embittered father (Colin Quinn): "Monogamy isn't realistic."
Twenty-three years later, Amy has taken those words to her booze-soaked heart, enjoying numerous anonymous sexual encounters, while dating a musclebound hunk (John Cena).
When she isn't picking up men in bars, Amy works at lifestyle magazine S'Nuff with kooky best friend Nikki (Vanessa Bayer). Out of the blue, editor Dianna (Tilda Swinton) assigns Amy to pen a profile on sports doctor Aaron Conners (Bill Hader). Amy knows almost nothing about sport but she obliges and sparks an unlikely romance with the kind-hearted medic that threatens to unravel the tattered fabric of her bed-hopping existence.
Trainwreck is a potty-mouthed comedy penned by leading actress Schumer that raises its skirt to political correctness and gleefully flashes sexual inequality. Judd Apatow's film is a wicked delight that asserts independent, single women have the same right as men to enjoy carefree sexual escapades without being labelled a hussy.
On-screen chemistry between the two leads simmers beautifully. Throughout the uproarious two hours, Schumer is the butt of her
own expertly targeted jokes, and she generously shares sparkling one-liners around the excellent ensemble cast. There's a thin glaze of sweetness to pivotal moments between female characters and an emotionally raw scene at a funeral that deftly tugs the heartstrings. Yet, for its adherence to rom-com tropes, Trainwreck is laced with sufficient biting wit and self-effacement to drink The Hangover and its crude imitators under the table – and seal victory with a rousing belch.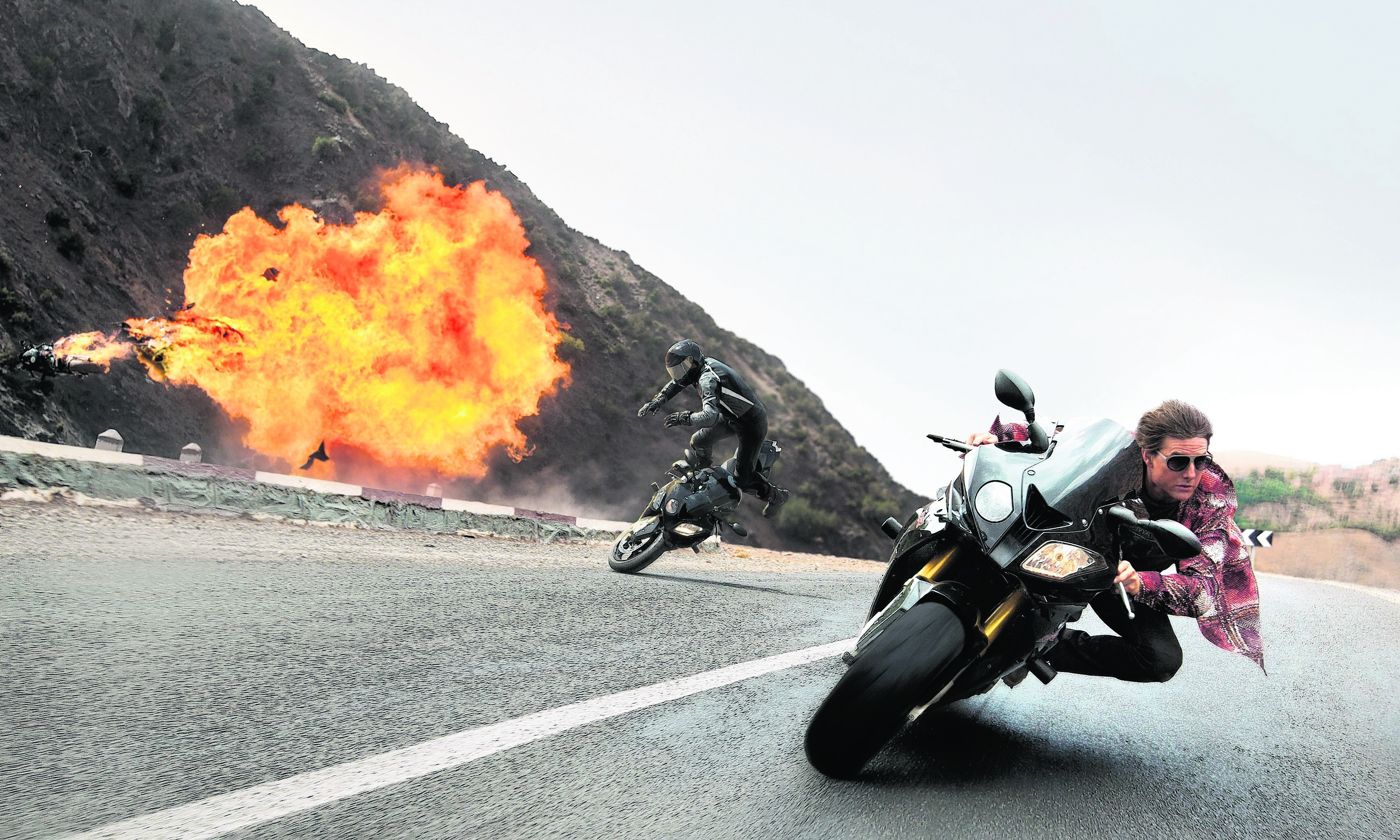 MISSION: IMPOSSIBLE – ROGUE NATION (12)
4 stars
CIA Director Alan Hunley (Alec Baldwin) succeeds in shutting down the Impossible Missions Force (IMF). Subsequently, the hunters become the hunted when a shadowy organisation known as the Syndicate, fronted by Solomon Lane (Sean Harris), targets IMF for extinction.
Ethan Hunt (Tom Cruise) covertly reunites with colleagues William Brandt (Jeremy Renner), Benji Dunn (Simon Pegg) and computer hacker Luther Stickell (Ving Rhames) to bring down The Syndicate using every gadget, disguise and turbo-charged vehicle at their disposal. The operation brings Hunt into close contact with undercover MI6 agent Ilsa Faust (Rebecca Ferguson), her slippery handler (Simon McBurney) and a sadistic henchman known as the Bone Doctor (Jens Hulten).
Mission: Impossible – Rogue Nation is a stylish and slick fifth instalment of the action-packed franchise, bolted together with brio by director Christopher McQuarrie and editor Eddie Hamilton (Kick-Ass, Kingsman: The Secret Service). Leading man Cruise certainly puts on a show. He clings to the side of an airplane as it takes flight, slaloms at dizzying speed on a motorcycle and performs death-defying leaps himself, allowing writer-director McQuarrie to capture every pulse-quickening second in thrilling close-up with minimum digital trickery. Pegg steps up in a pivotal supporting role while Ferguson's ice maiden might not thaw under Cruise's smouldering gaze, but she does snap several limbs and necks in impressive hand-to-hand combat sequences.
Humour is used sparingly to diffuse tension, leaving us hungry for another explosion of IMF antics to the pulsating rhythm of Lalo Schifrin's iconic theme.
A five-disc box set comprising the 1996 film Mission: Impossible and the four sequels is also available.