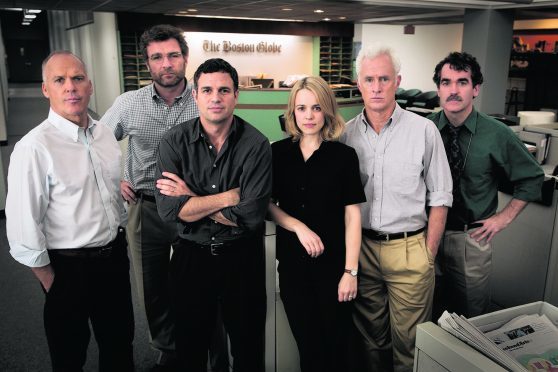 SPOTLIGHT (15)
4 stars
At its best, investigative journalism is a scalpel that slices through fatty rhetoric and cuts readers to the bones of institutions that should be defending our interests.
In early 2002, the Spotlight Investigations team of the Boston Globe ran a series of meticulously researched articles, exposing the sexual abuse of minors in the Boston archdiocese.
Coverage of the scandal rippled far beyond the city and compelled other victims to come forward, which sent shockwaves through the Roman Catholic Church.
Subsequently, the newspaper was awarded the 2003 Pulitzer Prize for Public Service in Journalism for its courageous and comprehensive coverage, which lifted a heavy veil of secrecy stretching back several decades.
Thomas McCarthy's impeccably crafted drama pays tribute to the close-knit team of tenacious editors and reporters who tirelessly pursued the ugly truth and put their sweat and tears into the exposes.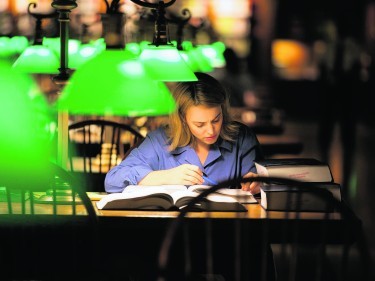 Deputy managing editor Ben Bradlee jun (John Slattery) presides over the Boston Globe newsroom and has direct responsibility for the Spotlight team led by Walter "Robby" Robinson (Michael Keaton).
Down in the basement, Robby and colleagues Michael Rezendes (Mark Ruffalo), Sacha Pfeiffer (Rachel McAdams) and Matt Carroll (Brian d'Arcy) invest thousands of man hours following leads.
Their work is valuable, but costly, and incoming Boston Globe editor Marty Baron (Liev Schreiber) makes it clear he is willing to make difficult cuts.
"I'm focused on finding a way to make this paper essential to its readers," he tells Robby.
The team is mired in a potentially explosive story.
Attorney Mitchell Garabedian (Stanley Tucci) claims to have documents which prove Cardinal Bernard Law (Len Cariou) knew about abuse within the diocese and did nothing.
Marty authorises Robby to pursue the story quietly, before he is summoned personally to a meeting with the cardinal.
"I find that this city flourishes when its great institutions work together," purrs the holy man.
"I'm of the opinion that for the paper to best perform its function, it needs to stand alone," retorts Marty boldly.
Battle lines are drawn and Robby pleads with his writers to keep their emotions in check as they are confronted with horrific stories of shattered innocence.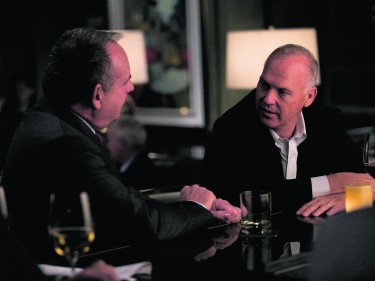 "I don't want the Chancery getting wind of this before we know what we have," he implores.
Spotlight is a clinical, precise and riveting dramatisation of a bloody war of words in a city in thrall to the Church.
The ensemble cast are exemplary, with Ruffalo gifted the film's stand-out scene of unfettered indignation that undoubtedly secured him an Oscar nomination as best supporting actor.
Some of the characters don't feel fully formed, sacrificed perhaps in favour of a forensic pursuit of the facts.
Josh Singer and director McCarthy's script crackles with tension and as the printing presses of the Globe begin to roll, we visibly relax.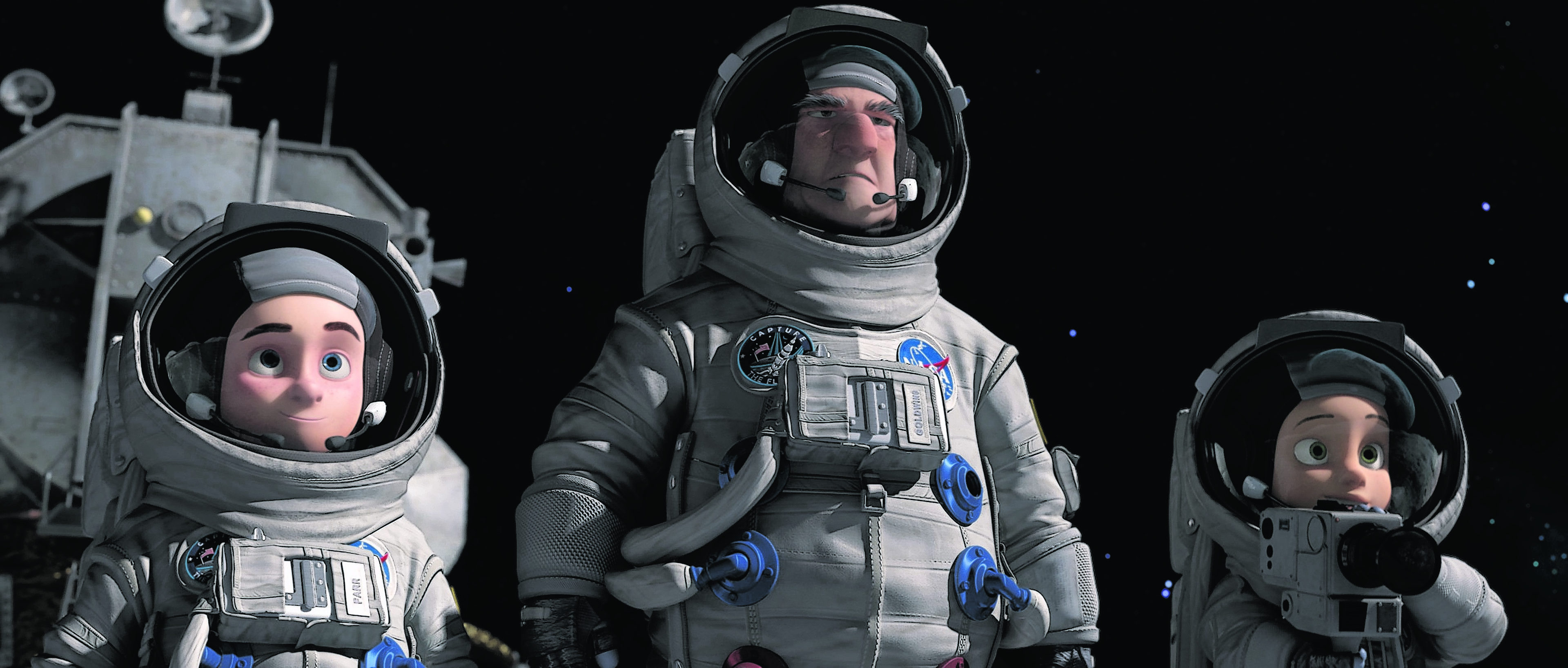 CAPTURE THE FLAG (U)
3 stars
Ever since Apollo 11's landing module touched down on the surface of the moon on July 20, 1969, and Neil Armstrong took one giant leap for mankind, conspiracy theorists have suspected an elaborate cover-up.
They maintain that the iconic footage was faked at a film studio closer to terra firma, and enforce these bold claims with supposed proof of scientific inaccuracies in the grainy recording.
Capture the Flag is a family-friendly computer animation which teases the possibility of the hoax, but ultimately debunks it by travelling back to the moon in the company of a Nasa veteran and two children.
Enrique Gato's adventure, which has been dubbed into English, has its sentimental heart in the right place and there are numerous heavy-handed verbal references to the importance of family over work or personal gain.
It's all terribly well-intentioned and predictable, shot largely from the perspective of a gung-ho boy, who just wants to make his parents proud.
A night-time journey over water festooned with ravenous alligators is played for laughs rather than Jaws-style scares, while a halfhearted romantic subplot between two children is addressed with the lightest touch.
Kissing? Eurgh! Gross!
Twelve-year-old Mike Goldwing is a gifted kite surfer, who takes to the waves with best friends Amy Gonzalez and Marty Farr to compete in games of capture the flag.
Mike and his buddies always fall short, but the youngster doesn't let failure get him down.
His father, Scott, is a Nasa astronaut, who has been training for months to travel to the moon until injury shatters that dream.
It's an unwelcome repeat of the Goldwing curse: Scott's father, Frank, was also an astronaut, who failed to follow in the footsteps of Armstrong and Buzz Aldrin.
When multibillionaire Richard Carson announces his intention to fly to the moon to prove that the Apollo 11 mission was a hoax, the US president hurriedly authorises a joint mission between existing and retired Nasa experts to beat Carson to the stars and stripes planted in 1969.
A twist of fate results in Frank finally heading to the moon with grandson Mike, gal pal Amy and long-suffering lizard sidekick Igor.
Back at mission control, Mike's mother, Samantha, frets about her boy and pint-sized gadget wizard Marty overcomes glitches that jeopardise the mission.
Capture the Flag boasts colourful visuals, slapstick humour and chases to entertain young audiences, who dream of their own adventures in the starry firmament.
Vocal performances are solid, but don't invest the characters with any quirks or additional colour.
Carson is a particularly unthreatening chief villain.
Adults who demand narrative sophistication from their animated fare may want to abort liftoff before the end credits, but Gato's film is a sprightly 94 minutes and doesn't outstay its welcome.