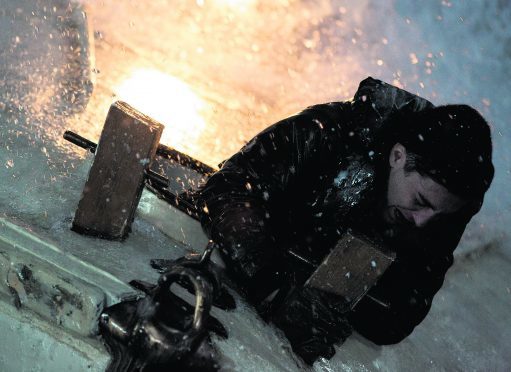 THE FINEST HOURS (12A)
3 stars
Heroes emerge in times of adversity and in Disney's resolutely old-fashioned drama of gallantry at sea, the unlikely hero is a shy 1950s coastguard, who is a stickler for the regulations and willingly risks his life because the job demands it.
"They say you gotta go out. They don't say you gotta come back in," he observes sombrely.
The challenge faced by this selfless boatswain's mate in The Finest Hours seems insurmountable: to rescue the crew of a stricken oil tanker in a 36ft-long motor lifeboat that could splinter on the wild Atlantic Ocean during the biggest storm to hit the east coast of the US.
Director Craig Gillespie captains the waterlogged heroics with a steady hand, ebbing and flowing between action sequences aboard the tanker and lifeboat, and agonising moments of regret back on Cape Cod as friends and family wait for news of the seamen.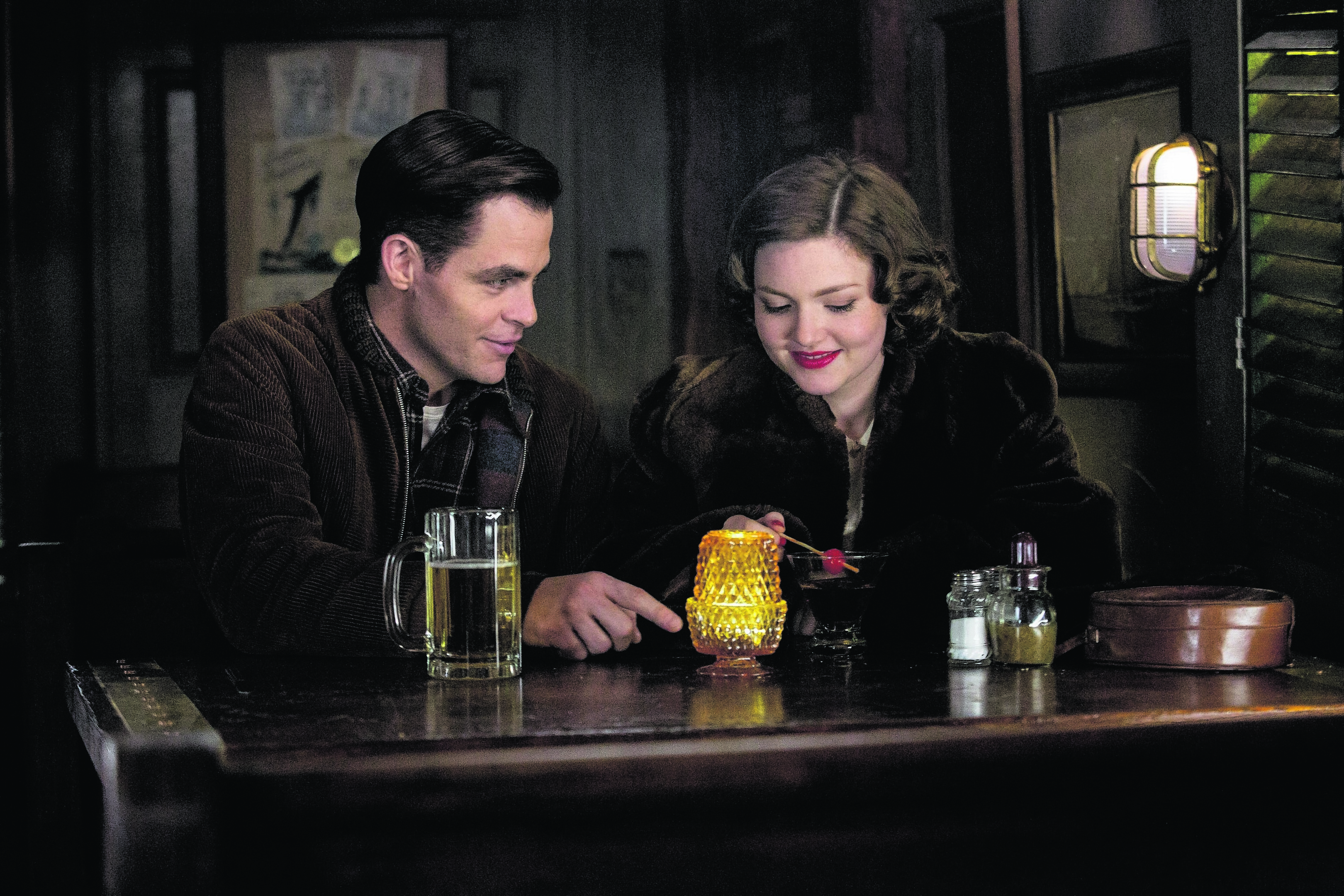 It's a classic tale of triumph against adversity and Scott Silver, Paul Tamasy and Eric Johnson's script confidently plucks heartstrings as it seems the Coastguard crew will fall to the might of Mother Nature.
Boatswain's mate first class Bernie Webber (Chris Pine) meets strong-willed and sassy telephone exchange operator Miriam Penttinen (Holliday Grainger) in November 1951.
Their whirlwind romance leads to a marriage proposal, but Coastguard regulations dictate that Bernie must ask the permission of Chief Warrant Officer Daniel Cluff (Eric Bana), who oversees the lifeboat station at Chatham, Massachusetts.
On the day Bernie nervously seeks approval, the oil tanker SS Pendleton breaks in half during a fierce storm, condemning the 41 survivors to a grim fate.
Long-serving engineer Ray Sybert (Casey Affleck) galvanises the terrified crew and attempts to buy them some time by grounding the Pendleton on a reef.
Meanwhile, Cluff orders Bernie to assemble a three-strong team and attempt a rescue in a CG 36500 lifeboat.
Bernie selects seaman Richard Livesey (Ben Foster), seaman Ervin Maske (John Magaro) and engineman third class Andrew Fitzgerald (Kyle Gallner) for the suicide mission.
Miriam races to the lifeboat station and implores Cluff to spare her fiance.
"Please call him back in," she pleads, to no avail.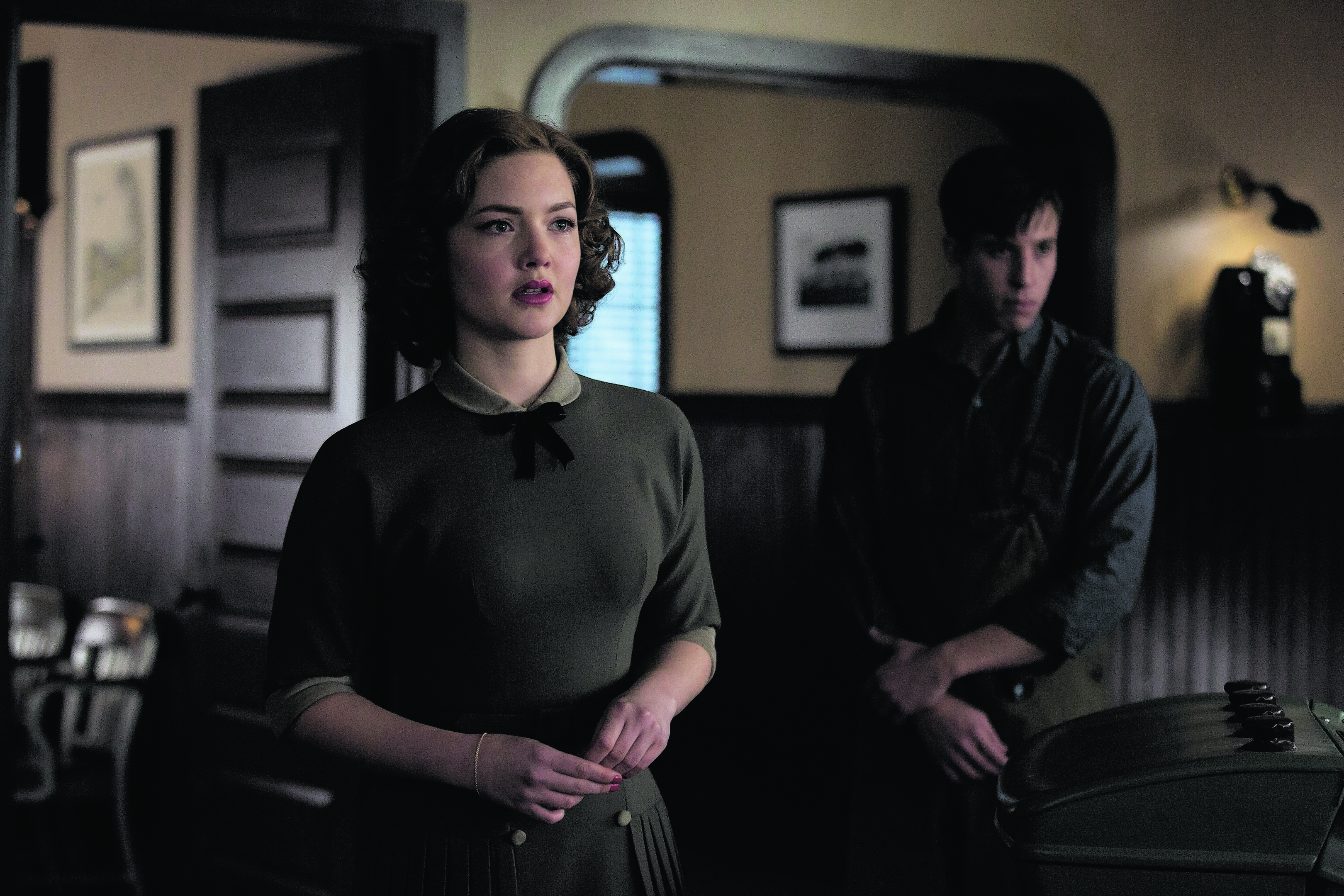 The Finest Hours pays rousing tribute to the brave crew, who risked everything on February 18, 1952.
Pine delivers a winning performance as a man of unshakeable purpose and moral convictions, who inspires others to follow his reckless lead into the eye of a digitally rendered storm.
You can almost feel the icy chill emanating from the screen in 3D as Bernie and his crew crash into monstrous waves in the dark, without a compass to guide them.
Composer Carter Burwell's stirring orchestral score heightens every emotion, reaching a crescendo over the end credits with real-life photographs that should have audiences choking back the tears.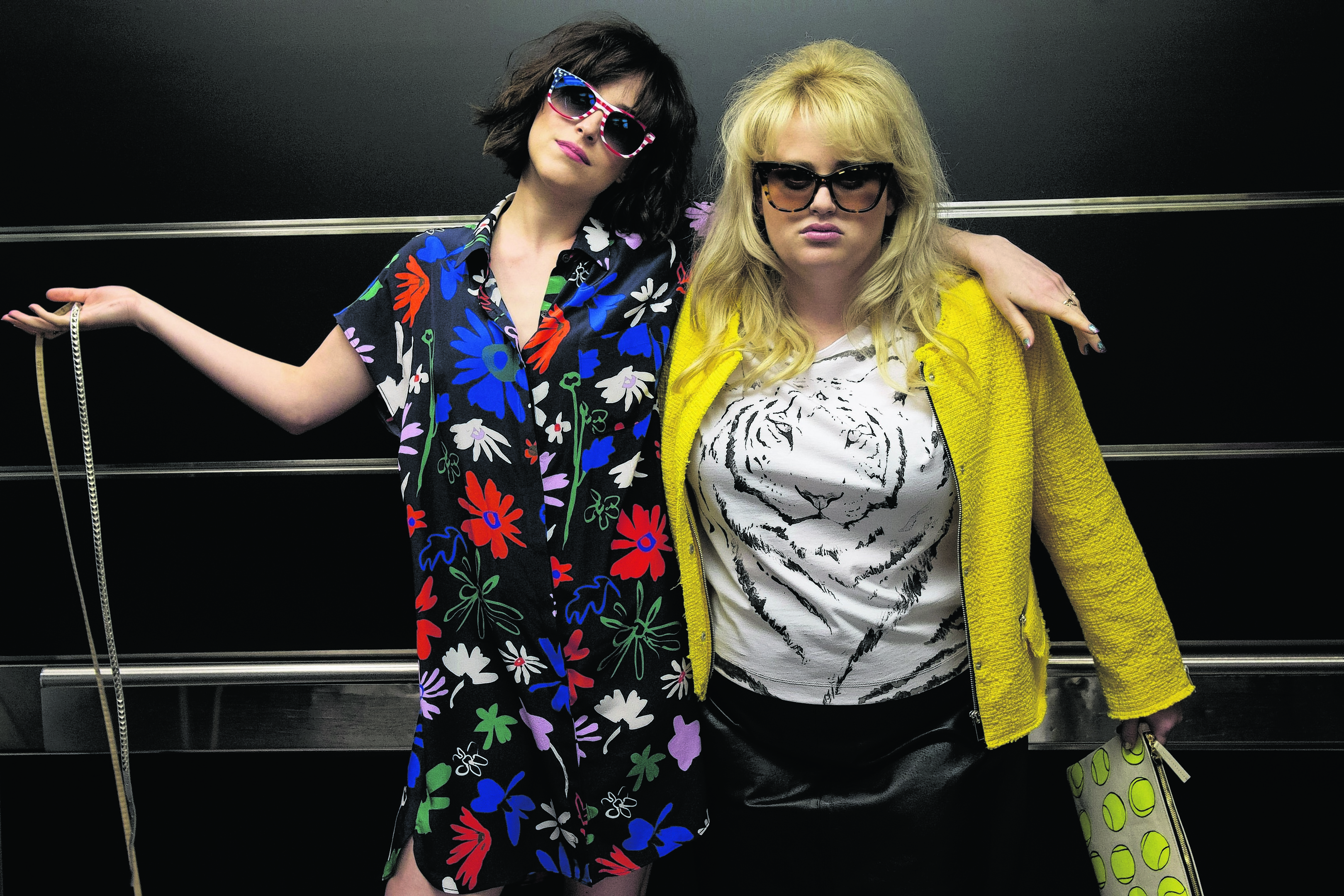 HOW TO BE SINGLE (15)
3 stars
Looking for love, companionship or a welcoming port in a carnal storm couldn't be simpler in a 24-hour digital age of competing apps and online dating services.
You no longer have to practise chat-up lines or reject potential suitors face to face.
A casual swipe of a touchscreen relegates unsuitable matches to the scrapheap, while an array of winks, woofs, whistles and growls alerts the lucky few to your piqued interest.
Based on the book of the same name by Liz Tucillo, Christian Ditter's raucous comedy drama follows a group of hapless and hopeless romantics in New York City as they stumble between one-night stands, missed opportunities and chance liaisons.
It's a glossy and sporadically hilarious portrait of sleeping around in the city that never sleeps, populated by attractive and wealthy people who spend the best part of two hours vacillating about affairs of the heart when commonsense dictates they would be inundated with offers.
Perky heroine Alice (Dakota Johnson) meets her boyfriend Josh (Nicholas Braun) at college, but worries that the relationship has curtailed her journey of self-discovery.
"We need to know what it's like to be single . . . at least once," she tells her heartbroken beau, enforcing their temporary separation by moving to the Big Apple, where she crashes with her sister, Meg (Leslie Mann), a paediatric doctor immune to the charms of gurgling toddlers.
Alice lands a plum job as a paralegal at a top firm, where she is befriended by spirited fellow-employee Robin (Rebel Wilson).
The gal pals join forces in their pursuit of handsome bed partners, snagging barman Tom (Anders Holm) and widower David (Damon Wayans jun), who is fiercely protective of his young daughter Phoebe (Zani Jones Mbayise).
Meanwhile, Meg is caught off guard by a charming younger suitor, Ken (Jake Lacy), and commitment-phobe Tom develops an infuriating crush on one of his customers, Lucy (Alison Brie).
How to be Single stomps over similar ground to the 2009 romcom He's Just Not That Into You, also based on a book by Tucillo, and is peppered with the usual array of heartbreaks and gushing declarations, underscored by a toe-tapping soundtrack of Taylor Swift, Guns N' Roses and Avicii. Johnson is a likeable, if slightly bland, dreamer, not too far removed from her little girl lost in Fifty Shades of Grey, while Wilson injects madcap comic energy, including various ad libs that elicit the occasional belly laugh. Her potty-mouthed riffs in a sauna scene are a particular treat.
Ditter skips merrily back and forth between the different characters, drizzling closing scenes with emotional syrup, so even the unlucky in love are ridiculously fortunate in life.
Luck be a sex-crazed single lady.