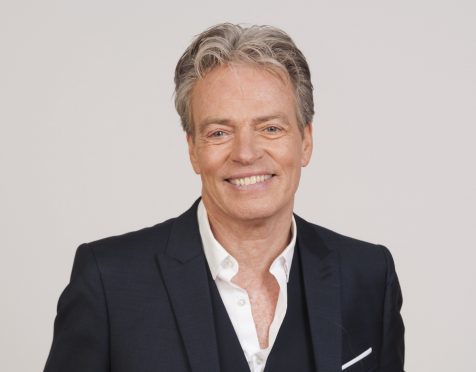 Allan Stewart, who will star in Canned Laughter, which visits HM Theatre, Aberdeen, from March 24-26, answers our My Weekend Q&A.
WHEN DOES YOUR WEEKEND START?
In showbusiness, every day is the weekend.
PERFECT NIGHT IN?
Get the candles on. I make dinner and my family sit round the table and chat about what is happening in our world.
PERFECT NIGHT OUT?
I love small dinner parties, no more than six, at one of my favourite London restaurants.
IDEAL WEEKEND PARTNER?
My wife, Jane, and I walk all over London on Saturdays and Sundays.
FAVOURITE WEEKEND SHOPPING DESTINATION?
Selfridges
FAVOURITE PLACE TO WALK?
We walk to Oxford Street via Regent's Park.
WEEKEND YOU'D LOVE TO LIVE AGAIN?
I flew down to London at the weekend to see my children being born. I was in panto in Edinburgh at the time.
WEEKEND YOU'D HATE TO LIVE AGAIN?
I once spent a weekend stuck in Heathrow, which was fog bound. They then bussed us to Gatwick as they were still flying out of there, but when we got there it closed down as well. So it was back to Heathrow to sleep on the floor till the fog lifted.
PERFECT SUNDAY BREAKFAST?
My perfect Sunday breakfast is at the Prestonfield House Hotel in Edinburgh.
YOUR CURE FOR SUNDAY BLUES?
Lying on the couch watching a movie with crisps, candles and Toblerone.
YOUR DREAM WEEKEND (IF MONEY WAS NO OBJECT)?
Take a private jet to LA and meet up with my best mate, Ross King, and his wife, Brianna, have dinner at The Lobster, then have a day at the beach.