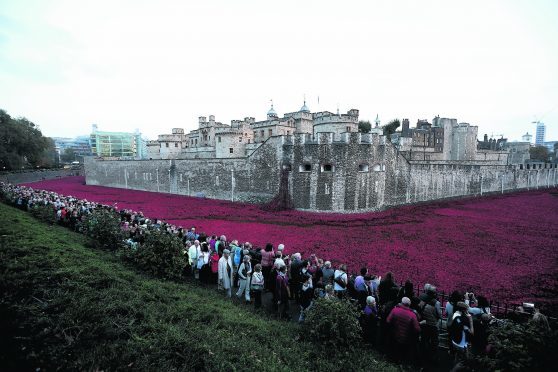 Thousands of ceramic poppies are to go on display at Orkney's iconic St Magnus Cathedral as part of plans to commemorate the centenary of the Battle of Jutland.
Orkney will host the UK's national commemoration of the Battle of Jutland this year with a series of events planned across the islands.
A spokesman for Orkney Tourism Group said: "Orkney played a crucial role in both world wars and those conflicts have left their mark on the islands, both physically and emotionally.
"We're very proud that Orkney will this year find itself at the centre of the Battle of Jutland centenary commemorations and it's a great honour to learn that we have also been chosen as a host for the incredibly poignant and iconic poppy sculpture. We're sure it will have special resonance for everyone in the islands and deeply move all those who visit us during this period of remembrance and reflection."
Poppies: Weeping Window is from the installation Blood Swept Lands and Seas of Red – poppies and original concept by artist Paul Cummins and installation designed by Tom Piper – by Paul Cummins Ceramics in conjunction with Historic Royal Palaces. The installation was originally at the Tower of London in 2014.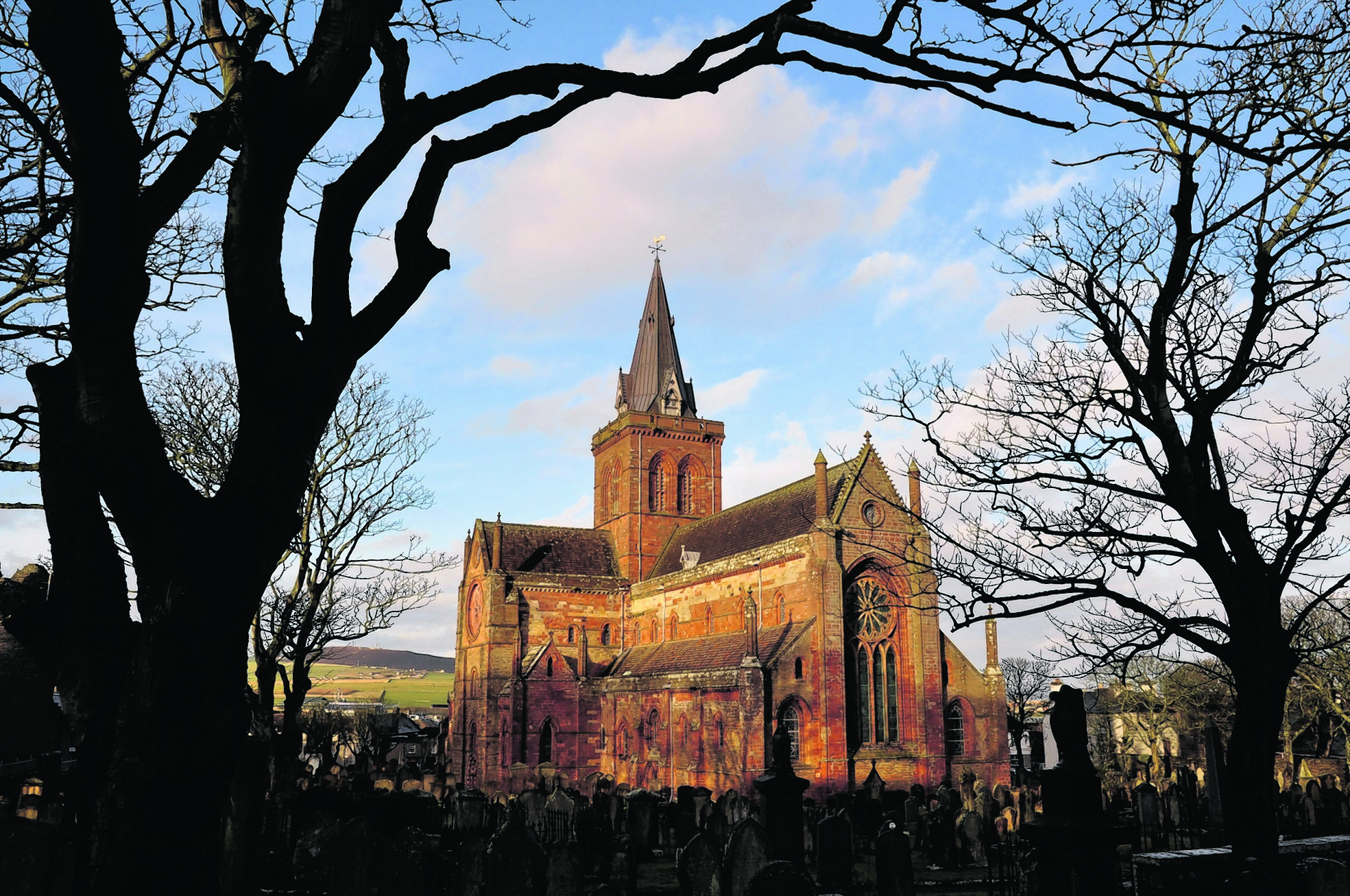 Culture Secretary John Whittingdale said: "A wide-ranging cultural programme will help to ensure that every citizen across the UK will be able to reflect on the events of 100 years ago and honour those who made such huge sacrifices.
"These artistic works will complement the commemorative events this year to mark the centenaries of the Battles of Jutland and the Somme. I am especially pleased that we are bringing the iconic Weeping Window poppies sculpture to Orkney as a poignant tribute to the many men who served during the Battle of Jutland and the wider war at sea."
Jenny Waldman, director of 14-18 NOW, the UK's official arts programme for the World War I centenary, said: "We are delighted to be able to bring Poppies: Weeping Window to Orkney. This is the farthest the poppies have travelled and it presents a wonderful opportunity for even more people to experience these iconic sculptures."
Jutland was the most significant naval engagement of World War I, with more than 100,000 sailors involved on 250 ships. More than 6,000 Royal Navy and 2,500 German sailors lost their lives.
The commemorative events include a morning service on Tuesday, May 31, at St Magnus Cathedral, followed by a ceremony and time for reflection at the Lyness Royal Naval Cemetery in Hoy, where more than 400 Commonwealth servicemen and German sailors from World War I – some as young as 16 – are buried.
During the course of the following week, a full commemorative programme of events will take place across Orkney, This will culminate on Sunday, June 5, with an event to commemorate the loss of 737 men, including Secretary of State for War Lord Kitchener, when HMS Hampshire was sunk by a mine west of Orkney off Marwick Head.
Two sculptures, Wave and Weeping Window, which together have more than 10,000 poppies, have been saved for the nation by the Backstage Trust and the Clore Duffield Foundation, and gifted to 14-18 NOW and Imperial War Museums. Thousands of ceramic poppies will make up the installation at St Magnus Cathedral.
Poppies: Weeping Window will see the poppies cascade from the western end of St Magnus Cathedral in Kirkwall, Orkney, between Friday, April 22, and Sunday, June 12. If you want to visit Orkney during the commemorative events, contact www.visitorkney.com for information and advice.