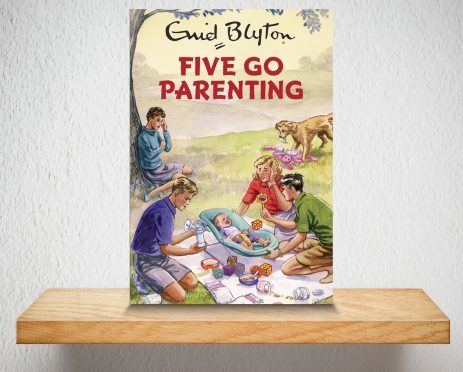 So we've had numerous Ladybirds for Grown-ups, Haynes Explains Mini Manuals on subjects such as Marriage and Pensioners, and now the Enid Blyton estate has given its blessing for a series of parodies of the author's best-loved children's books: The Famous Five.
Including Five On Brexit Island, Five Go On A Strategy Away Day and Five Go Gluten Free, the books have all been lovingly penned by Bruno Vincent, with tongue very firmly in cheek.
My favourite is Five Go Parenting, in which Julian, George, Dick and Anne foil their dastardly cousin Rupert's dodgy dealings, only to discover he and his 'Eastern-European' wife have a baby, Lily, for who they're now unexpectedly responsible.
And so ensues one of their oddest adventures yet, as they learn how to look after her. This includes adopting a "hodgepodge" of parenting styles "that would have disappointed or horrified the advocates of either".
Dick shows early promise, finding he can multitask while she's strapped to his chest, while Anne is blanked by both the posh mums and the down-to-earth ones at a swimming lesson.
From panicking over Dr Google diagnoses, to choosing buggies, it's brilliantly observed and, along with the rest of the series, will make an excellent Christmas present for Blyton's now grown-up fans.
Published by Quercus