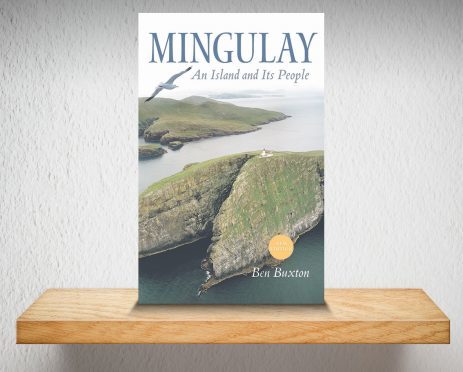 The evacuation of St Kilda in 1930 is well known and documented, but equally poignant was the drift away of the people from the southern Barra Islands of Mingulay, Berneray and Pabbay 20 years previously.
Their decision to leave "the impossible place" was a more gradual movement than that of their western neighbours but it has left, particularly on Mingulay, a haunting, emotive collection of ruins in a stunning setting to equal the village left behind on Hirta.
Now, Ben Buxton, pictured, has released a new edition of his critically acclaimed history, Mingulay: An Island and Its People, including his own new fieldwork and documents newly accessible in digital collections.
Buxton has used his new resources well, telling, for example, of the only known case of forced labour in Scotland when, in the 1830s, the inhabitants of the isles were evicted and some of them sent to work at the laird's seaweed factory on Barra.
There are new contemporary accounts too, some sympathetic, other much less so.
As Buxton shows, life on Mingulay and its neighbouring islands was never easy. The lack of a good, sheltered landing place for boats on Mingulay, combined with its exposed and isolated position was perhaps the main driver in the final abandonment of the island.
Buxton writes of how some visitors spent many unintended weeks waiting for a break in the weather. Another source of discontent for the islanders was their often poor relationship with their various landlords though their manoeuvres to avoid paying rent, including hiding livestock, show they were no easy pushovers in their battle for survival.
Eventually they went, the majority to Vatersay, some to America and elsewhere, but they left behind an engrossing story of survival against great odds in a truly enchanting if unforgiving island, a story well told in Ben Buxton's fascinating and superbly researched history.