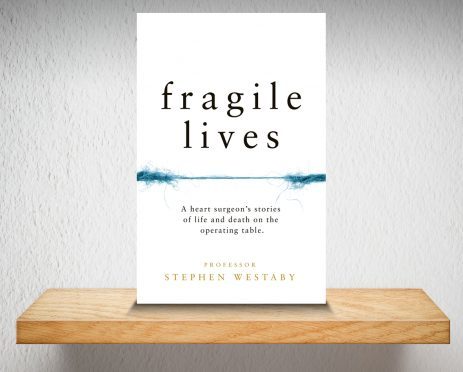 Fragile Lives is the latest addition to the burgeoning sub-genre of doctor-authored memoirs (consultants' confessions?) epitomised by neurosurgeon Henry Marsh's wondrous and strange Do No Harm.
Heart surgeon Westaby's reminiscences, which span a long and distinguished career, have a more earth-bound quality, and are infused with the drama of a really good series of Casualty.
These vignettes, in which we learn just enough of Westaby's patients to care about their fates, are filled with the sight of blood sloshing onto the operating theatre floor, the sound of the electrical saw cutting through bone, and visions of the pioneering surgeon reaching into chest cavities to repair squirming, torn, fragile hearts.
It's heroic stuff all right, underpinned by Westaby's awesome knowledge. But there's darkness too. As Westaby says, "The human body can be outlandishly cruel".
This book leaves you in no doubt of that.