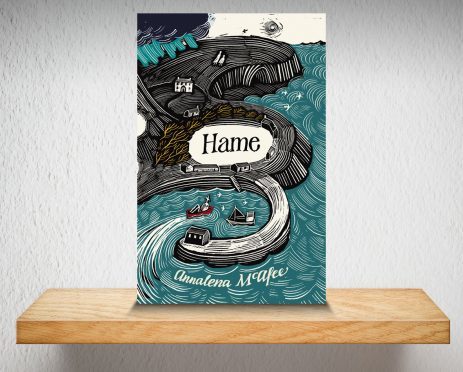 Mhairi McPhail flees her crumbling marriage in New York by moving with her daughter to the tiny Scottish island that her grandparents left decades earlier, ostensibly to write a biography about its late nationalist poet, Grigor McWatt.
Former literary editor McAfee's second novel is a clever patchwork blanket of narratives, combining Mhairi's story, excerpts of McWatt's unpublished Fascaray Compendium, passages of Mhairi's biography of the poet and his 'translations' of famous English poems into Scots. Questions of home ('hame'), identity, social acceptance and the importance of family form the core, as Mhairi struggles to accept her own shortcomings while eking out information about the mysterious poet – against the backdrop of the Scottish referendum.
It's very convincing, despite being entirely fictional, but McAfee's ambitious choice to structure her book like a research project undermines its tension – so by the time the denouement finally arrives, it's hard to work up much enthusiasm.