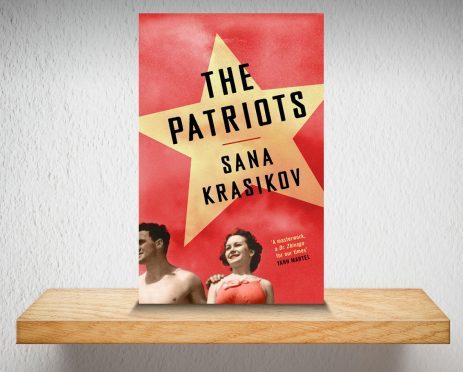 The story of immigrants fleeing their motherlands for the wealthier West is a pertinent one for our times.
However, in The Patriots, the impressive debut novel from Sana Krasikov, the tables are turned. Florence Fein is a New Yorker, an idealist who turns her back on capitalist America and sets sail in 1934 for Stalin's Soviet Union, seduced by its classless society, gender equality, and for love.
When Moscow chips at Florence's perceived idyll, it's too late to leave. Krasikov, who grew up in the Republic of Georgia and is a resident of the US, has done her history homework: The Patriots is both detailed and sweeping in its storytelling.
It weaves between Florence and her son, Julian (who provides a second thread in Putin's modern-day Russia) to expose the consequences of the mother's actions on her child.
Like the classic Russian novel, this is a multi-generational political thriller. It journeys through the terror and espionage of Stalin's purges to the gulags of the Cold War.
But it is the nitty-gritty of life in Moscow, the doublethink and double-crossing, that shows how well researched and written The Patriots is.
In fact, it is a masterclass in historical fiction.