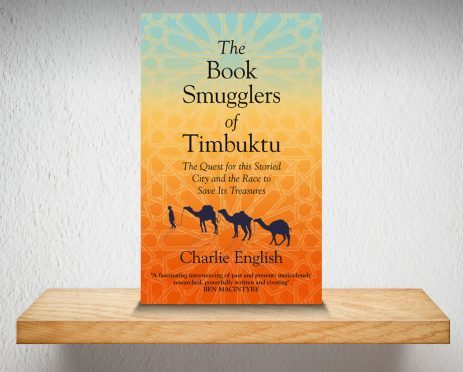 A fabled Sin City near the desert, renowned for its opulence and a magnet for those gamblers ready to risk all to go there.
But there the comparisons with Las Vegas end. Timbuktu, in modern-day Mali, long a place of learning and culture, was considered sinful by its detractors, in this case the al Qaida-inspired conquerors who took control in 2012, threatening the gentle and learned version of Islam for which it is renowned as they planned to dismantle a culture they considered heretical.
Author and journalist Charlie English, from a long line of Britons fascinated by the stronghold on the edge of the Sahara, tells of the Monument Men-style efforts to preserve ancient manuscripts against invaders determined to erase history.
The occupiers would later be ejected and while some Sufi shrines were damaged, the rescue operation saved many manuscripts.
English interweaves tales of its more distant past, including that of 14th century Mansa (King) Musa, associated with Timbuktu's golden age, who was so generous with his gold to those less fortunate that the precious metal's market value collapsed.