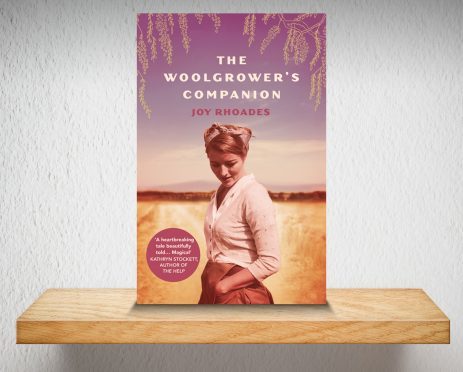 A lawyer-turned-writer now living in London, in her debut, Joy Rhoades uses her memories of her grandmother's sheep farm to create this pastoral romance.
The story begins in January 1945 and moves through the final months of World War II. It's an easy-to-read tale of Australian rural life and family drama.
The protagonist Kate is not always easy to like, but we sympathise with her predicament as she copes on a remote sheep farm with an absentee, soldier husband and an ailing, war veteran father.
Kate turns to a tatty copy of The Woolgrower's Companion when she realises her father is struggling to manage the drought-struck farm, and she does her best with a difficult farm manager and his orphaned nephew, two Italian POWs and a young aboriginal maid.
As Kate battles to save the farm from the bank, there are misunderstandings, hidden treasure, forbidden love and a disturbing secret.
Rhoades paints a vivid picture of the Australian bush, the strict social code, snobbery and racism.
Each chapter begins with a quote from a fictional farming guide and this is occasionally clumsy, but makes a neat structure for the book.