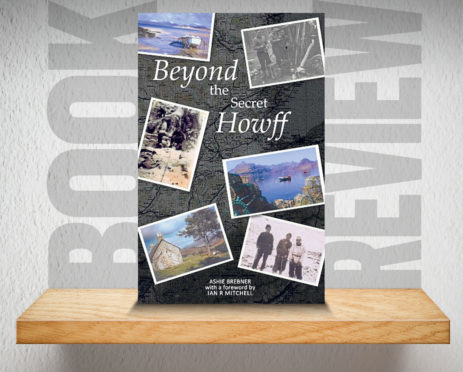 Ashie was born in the 1930s and grew up in the teeming and tenement-packed east end of Aberdeen, where he started working life as a motor mechanic before getting a job in a large envelope-making factory which – hard to believe nowadays – was situated right beside the rail and bus station.
Aberdeen's proximity to the Cairngorms enabled him and his mates to escape this life of drudgery at least at weekends when they caught the bus up to Braemar for a day and a half of trekking, climbing and skiing in the hills.
Impoverished as they were, they required a place to sleep every Saturday night – and thus they unwittingly became part of the post-war boom of bothying, when old gamekeepers' or shepherds' houses were "recycled" by the young working-class men who were the vanguard of the whole hillwalking and Munro-bagging culture which is now so mainstream.
Ashie is now in his 80s and this is his first book, focusing initially on the escapades enjoyed by these lads, as they constantly dodged the attentions of disapproving landowners to pioneer new climbing routes and ski descents in the Cairngorms and beyond.
The Secret Howff of the title is a bothy that the lads built themselves on Beinn a'Bhuird and which – as Ashie was gratified to discover almost 40 years later – stands there, in pristine condition, to this day.
His horizons widening with each trip away, Ashie put his love of the hills to good use when, aged 28, he set up a business offering nature-loving visitors guided holidays of the Highlands and islands.
It is the people and places he encountered during these four decades, spent mainly in Ross-shire, Sutherland and the islands, that forms the second section of this fascinating memoir.