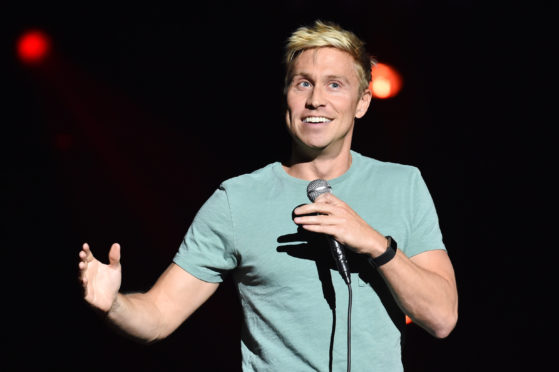 Comedian Russell Howard was at P&J Live in Aberdeen for one night only as part of his biggest tour to date – and he did not disappoint.
Being the first funnyman to headline the new venue, as part of his Respite stand-up world tour, my expectations were high.
Support act Steve Hall set the tone of the evening with his best jokes being made at Piers Morgan's expense. And his 20-minute stint was very much a taster of what was yet to come.
Renowned for poking fun at depressing and unusual news stories, Howard's jokes were much like what the audience is familiar with from his hit TV show Russell Howard's Good News.
Staying true to his word that "we should laugh at everyone", the Queen, Russian hackers and Boris Johnson were just a few of the individuals featuring as the butt of his jokes.
Just as Howard had hoped, he successfully fulfilled his intentions of providing a fun hour of comedy – hoping it would help people to forget, or at least laugh at, the types of news stories that normally fill us with hopelessness.
The well-known saying "if you didn't laugh, you'd cry" very much sprang to my mind throughout the performance, as he found the light in what many would think can be quite dark subjects.
I reckon the future comedians who will be taking to the stage at P&J Live have a tough act to follow.