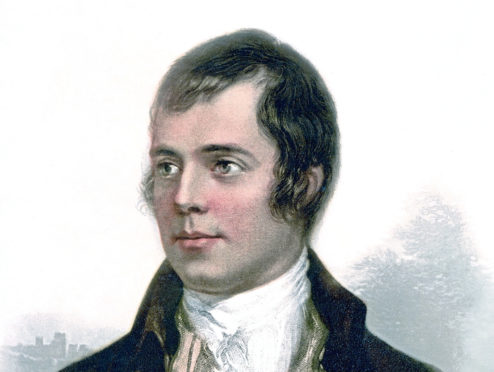 His arrival and departure from this world reads like the script from an overly dramatic, modern-day soap.
The first of seven children born to a poor Kincardineshire-born tenant farmer and his wife, he came into the world on a dark and stormy night.
He died just 37 years later, a few days before his wife Jean Armour gave birth to their ninth child, Maxwell.
On the day Maxwell was born, his father, broke and in debt, was buried.
Robert Burns went to his grave thanks to a bout of rheumatic fever, an illness that's treatable today.
On paper, this humble man seems the most unlikely of candidates to have become a global icon.
Yet his image is instantly recognisable and he is adored by millions of people around the world.
Tonight, they'll raise a toast to his memory, enjoy a simple meal of haggis, neeps and tatties, washed down with a dram or two and perhaps listen to, or perform themselves, one or two of his poems or songs.
Known as a Burns Supper, this annual event takes place on January 25, the date he was born.
But that wasn't always the case…
The first Burns Supper was organised by some of his close friends who came together to mark the fifth anniversary of his death.
They thought Robert was born on January 29 – it was only later that they realised their mistake.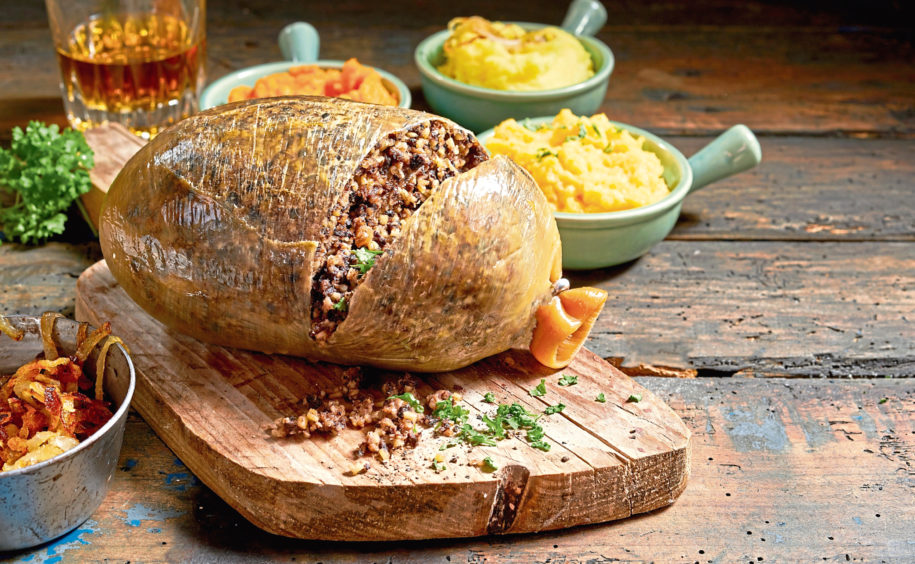 But the night was such a runaway success they decided to hold it again, year after year, but this time on his birthday.
And so began a tradition that's still enjoyed to this day. One person who has attended more suppers than most is singer and entertainer Fiona Kennedy.
"I became aware of Burns as a small child because my parents (entertainers Calum and Anne Kennedy) would have Burns Suppers in the house," said Fiona.
"Very informal and probably rather boozy, but jocular and always round the kitchen table.
"It wasn't fancy like big organised suppers, but as was the Highland tradition, they and their friends would all do a wee bit of entertainment.
"Dad and mum sang, and I didn't always know they were Burns songs, but you just knew they were beautiful and part of the fabric of what Scotland is."
Robert Burns was, said Fiona, the Elvis of his day – a superstar who, long after his death, still has the power to make people smile, cry, think and be moved.
"He is remarkable," she said.
"There are no dinners, as far as I know, held on an annual basis – globally and relentlessly – for Shakespeare, Brecht or Tolstoy, but there are for Robert Burns," said Fiona.
So what it is about the man, who only lived to the age of 37, that makes him so enigmatic and memorable?
"He clearly was extraordinary in terms of getting his message out there," she said.
"And what an extraordinary communicator he was, both in broad Scots and what was known then as the Queen's English.
"I think he was a brilliant observer of people and things, and way ahead of his time.
"He was clearly an instinctive man, a ladies man, a great wordsmith and unafraid of being denounced from the pulpit." His work had, and continues to have, a great influence on others. John Steinbeck's novel Of Mice and Men takes its name after a line in Burns's poem To A Mouse, while the classic American book Catcher in the Rye refers to the song Comin' thro the Rye.
"When Bob Dylan received the Nobel Prize, he cited Burns's A Red, Red Rose as being one of the greatest poems ever written," said Fiona.
Scotland's Bard influencing a musician, born centuries later, and regarded by many as one of the greatest to grace this planet, takes a bit of thinking about.
"Burns has influenced people who don't even realise it is him who has been influencing them," said Fiona.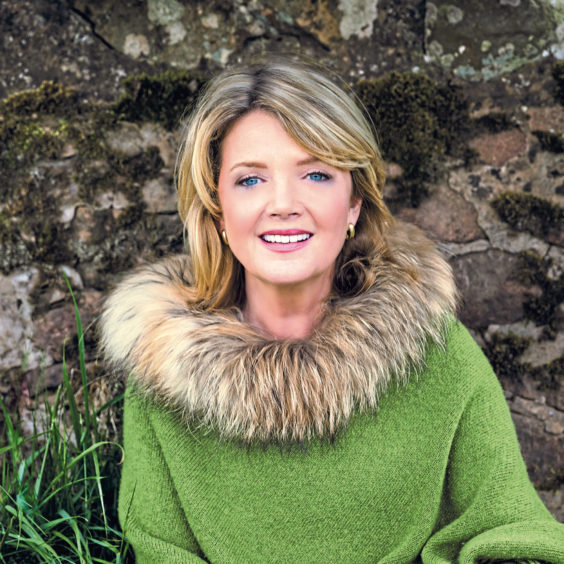 "Take Auld Lang Syne for example, which people all over the world sing at New Year.
"It's an international song of friendship, peace, love, being human and kind rather than hateful, and that is particularly appropriate in these turbulent times.
"People are often surprised to discover it was written by Burns hundreds of years ago.
"Then there's his poem which includes the line about 'man's inhumanity to man' – that is breathtaking.
"I think what he was saying at that time was that you should be kind and think about others, and his work encapsulates this beautifully."
While Ayrshire lays claim to Burns, cities and villages across Scotland also like to tell of their connections to him.
"The north-east of Scotland has a strong connection to him as his father farmed near Laurencekirk before moving to Ayrshire," said Fiona.
"He also enjoyed visiting the Highlands and he was clearly hugely impressed by the landscape and the area which he reflected in the beautiful song My Heart's in the Highlands."
"My heart's in the Highlands, my heart is not here,
"My heart's in the Highlands, a-chasing the deer."
Over the past 10 years, Fiona has presented annually her show, Nae Ordinary Burns Supper, in Aberdeen and believes she's performed around 100 Burns songs in that time, 10 per show along with medleys.
"My own favourite is hearing a man singing A Red, Red Rose, but Eva Cassidy also did a lovely version.
"For me, singing Ae Fond Kiss or John Anderson – well the words get me every time."
Despite having a fairly short life, Burns left behind an impressively large catalogue of poetry and songs that has been discussed and enjoyed by generations of people all round the world.
In Russia, for example, he's known as the "people's poet" and the Soviet Union was the first country in the world to honour him with a commemorative stamp.
He was the first person to ever feature on a commemorative bottle of Coca Cola, and astronaut Nick Parlin took some of his poetry with him when he went into space in 2010.
There are clubs dedicated to him in all corners of the world, and it's said there are hundreds of statues of him across the globe.
"I've attended a lot of overseas suppers and the reaction is always amazing," said Fiona.
"I remember singing at a Burns Supper in Malawi where I was doing a bit of voluntary work with Aberdeenshire-based charity FROM Scotland (Famine Relief for Orphans in Malawi) and those who attended came from all walks of life, yet seemed to know Burns and really appreciate him."
Proceeds from the Nae Ordinary Burns Suppers in Aberdeen have raised more than £200,000 for charities including FROM Scotland.
"It feeds more than 2,000 children a day and has set up health centres," said Fiona.
The West-End-style show has also taken place in Inverness annually for the past four years with proceeds from it this year being donated to the SSPCA and Marie Curie.
"We come into this world with nothing and we go out with nothing, but what do we do between these points?
"Burns has given us so many examples in his songs and writings, but equally he's shown wit, humour and irreverence, all of which makes him so interesting."
And what would he be doing if he was around today?
"He'd be texting for a start…"