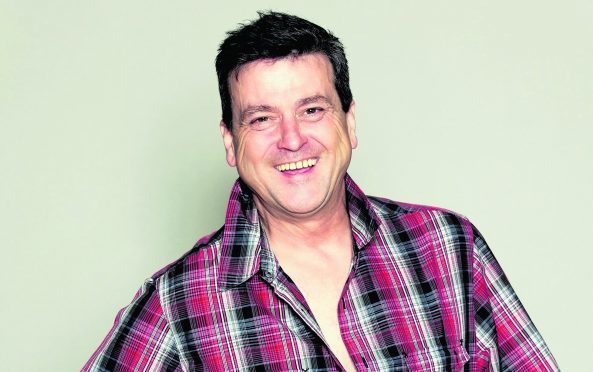 Some people cringe at the sound of Christmas pop music. All that tawdry tinsel and references to red-nosed reindeer and mistletoe makes them feel as if they've overdosed on mince pies.
Les McKeown can't understand that Bah Humbug approach to the Yuletide and, as an individual who has been involved in some of the catchiest music in the pop annals, the singer of the Bay City Rollers knows what he's talking about.
After all, the Scottish group who enjoyed global prominence in the 1970s with hits such as Bye Bye Baby, Shang A Lang, Summer Love Sensation and Saturday Night, never pretended they were taking themselves too seriously.
And, although McKeown has suffered plenty of travails, he has always retained the attitude that Christmas is a time for cheer, not cynicism.
In which light, who would be better than Les to choose his Top Ten Festive Hits? And, after much consideration, the man who was – and is – linked with tartan-trimmed outfits and cheery sing-along ditties, was delighted to give us his response.
To be fair, even Scrooge himself might be struggling to criticise all the songs on this little list, which features two Beatles, the greatest crooner in history and a litany of melodies which have become as much a part of the Xmas experience as The Queen's Speech and The Snowman.
At number 10, there's Mariah Carey with "All I Want for Christmas is You", at nine it's David Essex with A Winter's Tale, then at eight, Paul McCartney's Pipes of Peace.
One place above it is his former Fab Four bandmate, John Lennon, with Happy Christmas (War is Over) and, at six, Les has selected Shakin Stevens with Merry Christmas Everyone.
But he didn't just scribble down his selections. On the contrary, he explained to The Press and Journal what ingredients were required to produce iconic December hits.
Les said: "A great Christmas song must have all the elements we have come to love in these songs over the years…the sentimentality in the lyrics, the emotional longing that seems to heighten at Xmas, the sleigh bells ringing through the track.
"Then there are the simple, sweet melodies with big catchy choruses, all wrapped up in Phil Spector's Wall of Sound, which has become the sound of Christmas ever since he released his album [A Christmas Gify for You] in 1963.
"There are basically two types of song here: the 'Let's get together and have a big old party' records – and do Shang A Lang around the Christmas tree, if you will.
"And then, there's the 'I Miss You" melody with the lyric offering the thought that I really need to get back home to you before December 25.
"I have picked examples of both on my list. Because, in my view, if they are done well, both kinds work a treat at this special time of the year."
As for his chart listings, Les plumped for Wizzard's I Wish It Could Be Christmas Every Day at No 5, and the ubiquitous Slade classic Merry Christmas Everybody in fourth spot.
But then, he headed down a different route with the bittersweet Fairytale of New York – immortalised by The Pogues and Kirsty MacColl – and the evergreen White Christmas by Bing Crosby in third and second place respectively.
As for his own cream of the crop, he went for the melancholy, Presleyesque Lonely This Christmas, which topped the charts for Mud – and was still there in the middle of January, 1975 even after the decorations had been packed away.
That was when the Rollers were poised to take over the world, but while their success was an ephemeral phenomenon, Les has never lost his passion for the festive season.
As he said: "I love Christmas! It's the one time of year when I think people genuinely try to be a bit nicer to each other. And I love the sound of Xmas as well.
"Hearing all the old classics on the radio, and in the shops, and at parties….most of these tunes were from the 70s when we were at the height of our success, so it always makes me feel very sentimental.
"There seems to be a tremendous rapport between the band and our fans, so it's brilliant us all coming together for a big Christmas party."
He might be in his 60s, but there is a Peter Pan quality about Les, which makes him such entertaining company. He's still on the road, still whipping up the crowds, still revelling in every memory made on his peripatetic journey.
As he told me: "I think we were a breath of fresh air in the 70s. There was nothing complicated about our music at all – although it's amazing how many people who used to come to our concerts as teenagers are still coming back with their daughters after all these years and they're singing our songs together, which is pretty cool."
Les can switch off when the concerts end. As he admitted, it would be a pretty stressful life if he didn't and part of him is savouring the prospect of "chilling out with my family and doing all the things we enjoy during the festive period."
He's definitely dreaming of a white Christmas. And there is no sign of a Bye Bye from this effervescent Baby!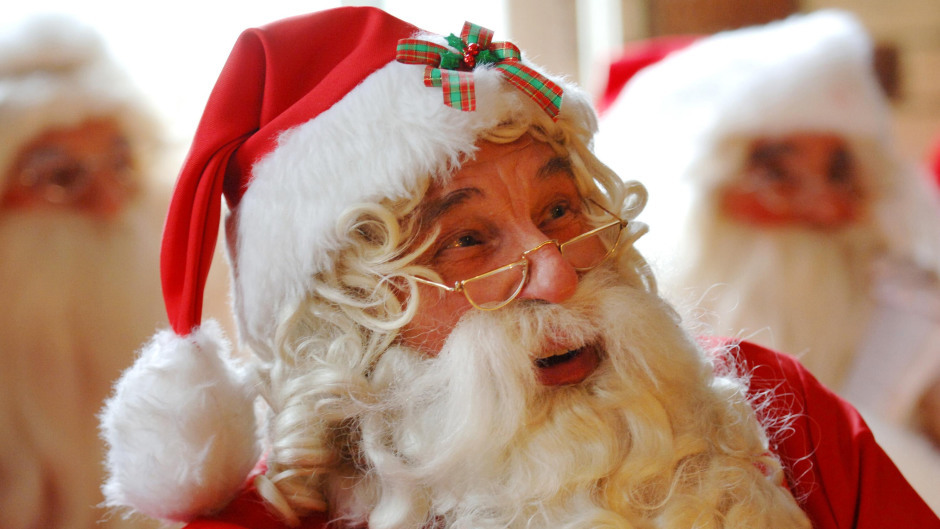 LES McKEOWN'S FESTIVE TOP TEN
1) Lonely This Christmas – Mud
2)White Christmas – Bing Crosby.
3)Fairytale of New York – The Pogues, featuring Kirsty MacColl
4)Merry Christmas Everybody – Slade
5)I Wish It Could Be Christmas Every Day – Wizzard
6)Merry Christmas Everyone – Shakin Stevens
7)Happy Christmas (War is Over) – John Lennon
8)Pipes of Peace – Paul McCartney
9)A Winter's Tale – David Essex
10)All I Want for Christmas is You – Mariah Carey.