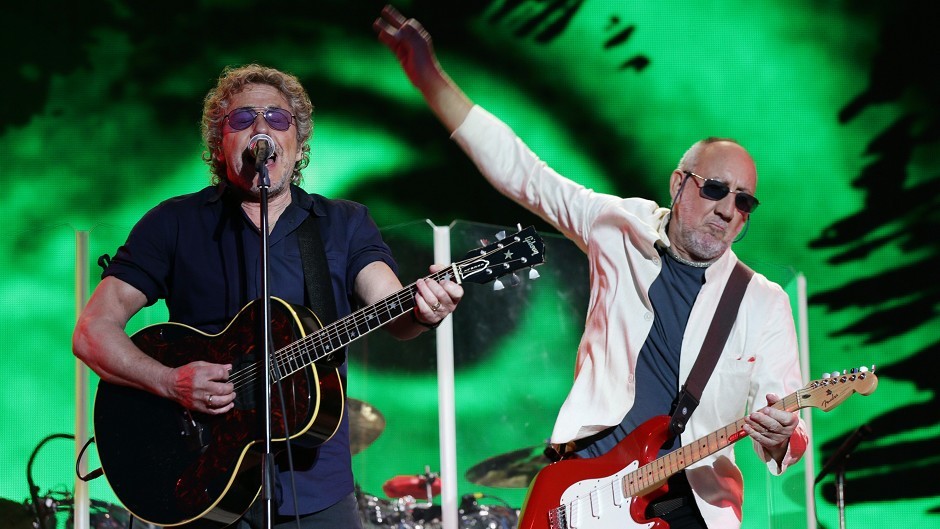 They were the band who wrote the rock anthem "My Generation".
And a music writer who is researching performances by The Who has received plenty of responses from the 1960s generation in his efforts to cover The Who's gigs in Scotland.
The band were famous or notorious for their headline-grabbing antics of smashing guitars, drum kits and hotel rooms and gradually became one of the biggest acts in rock history.
Now, fans of the legendary foursome – Roger Daltrey, Pete Townshend, John Entwistle and Keith Moon – have been in touch with author Richard Houghton with tales of seeing them on stage from Elgin and Nairn to Dundee and Ayrshire and helped him create his "people's history" of the ensemble.
Mr Houghton said: "I've had some great stories from Scottish fans about seeing the Who up close and personal. They are still performing today, but the shows they played in the Sixties and Seventies were in much more intimate venues than the arena gigs which they have played in recent years."
Neil Munro saw The Who play the Two Red Shoes in Elgin and remembers them as being "quite loud". Rob Milne also watched the group at the Ballerina Ballroom in Nairn in October, 1967 and was struck by their towering sound.
As he said: "I recall Keith Moon breaking loads of sticks. But some he just sent spinning, unbroken, into the crowd and they were fought over by the crowd as souvenirs.
"One girl I had been at school with, Marlene Dodd, managed to get one and she brandished it triumphantly on the bus on the way home to Inverness. She did well to get one, as she must have been the smallest person at the gig!'
Mr Milne also witnessed some pre-concert entertainment at the Star which testifies to the rough-and-ready nature of these 1960s events.
He added: "As no alcohol was on sale in the Ballerina, the Who's roadies were out for a couple of beers after the sound check and I happened to be in the same pub at the same time.
"There was an upright piano in the corner of the lounge bar and one of the roadies pulled up a chair and started to play some tunes a la Chas and Dave.
"So we had a right good sing-song before we even went to the gig."
Mr Houghton is still keen to hear from any fans who may have seen The Who strut their stuff in Scotland at the start of their careers.
They played almost thirty times in total, including shows in Glasgow, Dunfermline, Perth and Aberdeen.
He added: "I am interested in any memories, however vague, of seeing the Who and people's recollections of who they went with and what they paid for their ticket.
"It's the story of The Who in the words of their fans that I want to tell."
Richard, who has already produced a similar venture about The Beatles, can be reached at: thewhointhe60s@gmail.com