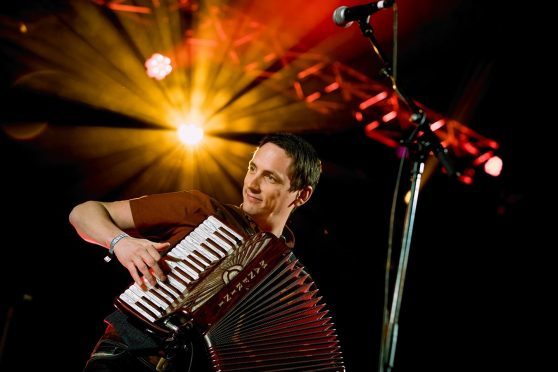 A trio of traditional music acts are the latest to be announced on the line up for a major concert in Oban.
Two day event Oban Live attracted 10,000 people to the town's Mossfield Stadium last year.
Mànran, Trail West, and Tide Lines will play Argyll's largest live music event on June 2 and 3 this year. Tickets go on sale this weekend, Saturday January 28 at 3pm.
Daniel Gillespie of Skerryvore and artistic director for Oban Live, said: "We are delighted to announce that Trail West, Mànran and Tide Lines will join us in Oban as not only are they great friends but they are three of the most exciting acts on the Scottish scene today – all bringing their own brand and fusion of west coast music. We still have three more acts to announce as well as some other special guests so watch this space for more exciting announcements."
Streaming live from Glasgow's Barrowlands venue before taking to the stage at Celtic Connections, Gary Innes of multi-award-winning folk-rock group Mànran said: "We are delighted to announce that we are coming to Oban Live this year. It was a massive year for Oban Live last year and this year is going to be even bigger. Look forward to seeing you all in June."
With traditional Celtic roots and songs in both English and Gaelic, Mànran's fiery tunes from fiddle, accordion, flute, uilleann and Highland bagpipes are known to bind powerfully to a rhythm section awash with elements of funk, jazz and rock to create innovative and uplifting instrumental music.
Members of Trail West hail from the Hebridean isles of Tiree and South Uist. The music and culture that they were raised in remains a pure and refreshing trademark in the sound.
The acts join a whole stream of talented Scots and Irish artists confirmed for the concert including Admiral Fallow, Roddy Hart and the Lonesome Fire, We Banjo 3, Skipinnish, Skerryvore and the collaboration of Argyll Ceilidh Trail and Ceol an Aire.