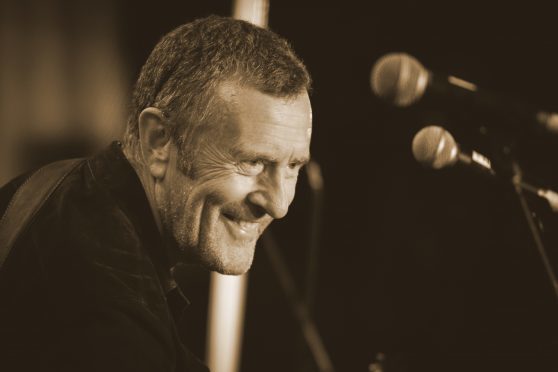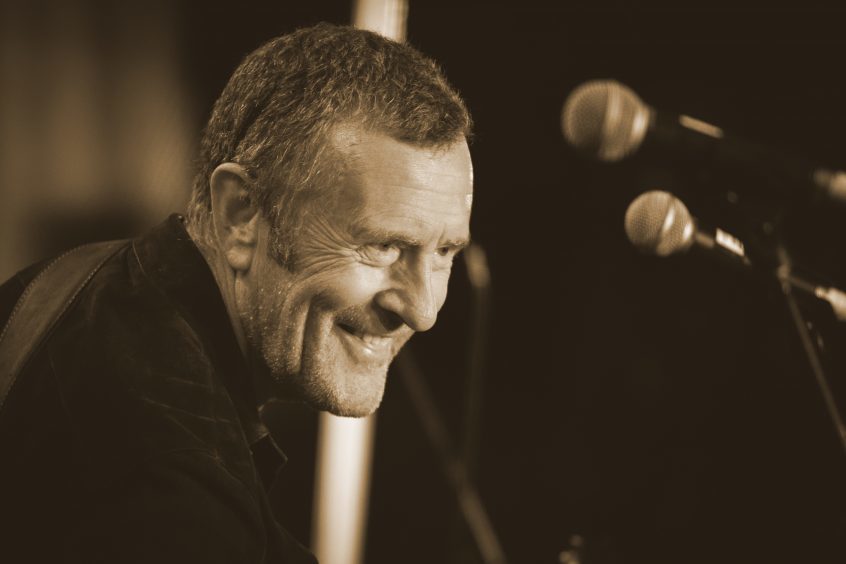 It's hard to exaggerate the impact the Average White Band made when they burst on to the international music scene in the early 1970s.
Here was a group which sounded as if they might have emerged straight from Detroit or the inner recesses of Berry Gordy's imagination at the heart of Tamla Motown.
They wrote funk-infused slabs of rhythm, songs which had more hooks than a hotel coat rack, and when "Pick Up the Pieces" soared to the top of the charts in America, it became an anthem which has been played all over the globe.
What was remarkable about the AWB – and remains so for those of us who watched their occasional performances on Top of the Pops – was that these dudes came from such groove-laced places as…er well, Perth, Dundee and Glasgow!
Hamish Stuart hailed from the latter city and still expresses surprise at how circumstances conspired to transform the AWB into genuine superstars, who were responsible for such smash-hit albums as "Warmer Communication", "Soul Searching" and the evergreen "Feel No Fret", which still sounds as fresh today as it did on its release in 1978.
"We were always bigger in the US than we were back home, but it is pretty impressive how these songs have stood the test of time," says Hamish, who is now 67, but has lost none of the enthusiasm, energy or sheer effervescence which oozed from the Scottish ensemble, particularly in a live concert setting.
"A song like Pick Up the Pieces does crop up in the most surprising places. You'll go to a supermarket and it will be playing. Or you will suddenly hear it on a movie soundtrack or a TV programme, whether it's Starsky and Hutch, Iron Man or the Simpsons.
"I'm definitely not complaining – and I think there is a 70s revival going on, where a new generation is listening to that era and they are enjoying it.
"Maybe, part of that comes from how many terrific groups were creating their own sounds at that stage. It's not like the situation nowadays, where it seems a lot of music is produced by a committee.
"But then, I've always had the attitude that you shouldn't push people into shoeboxes or pigeonhole music into categories such as 'pop' or 'rock' or 'soul' or 'R'n'B'.
"If it's good, it's good, end of story!"
This man has never been a look-at-me prima donna, inclined to grandiose gestures or theatrical swaggers. Yet, his cv is truly incredible.
After his pivotal role with the AWB, he performed and wrote songs with many of the biggest names in the business from Paul McCartney and Aretha Franklin to Diana Ross and Smokey Robinson and Ben E King to Chaka Khan and George Benson.
The bug has never left him. As he stated, quietly but insistently, there is little to surpass the exhilaration of forging a bond with a new audience in different parts of the world.
He said: "No two gigs are ever the same or they shouldn't be. If it starts feeling stale, perhaps you should take a break for a while and recharge the batteries. But if you love music and working with others, whether in the spotlight or as part of the band, it's a privilege and a pleasure."
These last few months have been hectic for Stuart, who has reunited with two of his AWB confreres, drummer, Steve Ferrone, and horn player, Malcolm "Molly" Duncan, to record a new CD called "360" which will be released on July 14.
It's a stirring collection of songs with myriad flourishes from the halcyon days, but also plenty of fresh twists to demonstrate this triumvirate aren't content to rest on their laurels.
As Hamish explained: "Steve asked us to go to a Drumming Hall of Fame event in Los Angeles last year and we all played together and it just felt as if we had never been apart. And then we were asked: 'Do you guys want to make a record?
"Well, we didn't really have to think twice. We were enjoying ourselves, we worked with some excellent musicians on the album and it all sort of clicked. We wouldn't have been interested in anything which saw us simply go through the motions, but we are very pleased with how the project developed. It is recognisably us, but one reviewer who has already heard it described the CD as bringing the band into the 21st century. That's a fair description."
He and his colleagues are planning to promote the new work by taking it on the road in October and November, but they have ample duties to focus on for the present.
As Hamish added: "Steve's touring with [rock legend] Tom Petty all summer, and I'm working with an exciting new Scottish band, James Brown is Annie, so we are keeping ourselves busy. Which is terrific
"But I love touring and it's a fantastic way of getting your music out there, because so much stuff flies under the radar these days, especially if it's not mainstream. Back in the old days, a band bringing out a new album was an event, but now you have people downloading songs and streaming what they want to listen to. It has changed a lot of things.
"Thankfully, it hasn't stopped groups from organising gigs and going to places where they can put on a show for their fans. That is still one of my favourite things: connecting with the audience and cranking it up."
It's a long time since Hamish Stuart and the AWB were singing "Work to Do". But he has never lost that Stakhanovite philosophy even as he prepares to pick up the pieces again.
Six of the Best from the AWB
1)Pick Up the Pieces: It's no surprise this track has appeared in so many Hollywood movies. It forces you to tap your feet and has the unstoppable force of a juggernaut.
2)Atlantic Avenue: This sounds like it came from a beach in Brazil: the perfect song for a summer day or barbecue.
3)When Will You Be Mine: A plaintive love song, transformed into a Stevie Wonder-style funk classic.
4)Let's Go Round Again: It wasn't the band's own favourite, but this soon became a disco classic and proved the AWB could mix it with the likes of Earth, Wind and Fire.
5)Queen of my Soul: This could almost be the group's signature tune: it beautifully conveys the Scots' love for music of every genre.
6)Whatcha Going to Do For Me: This was a terrific track, which was covered by the great Chaka Khan. Another timeless toe-tapper!