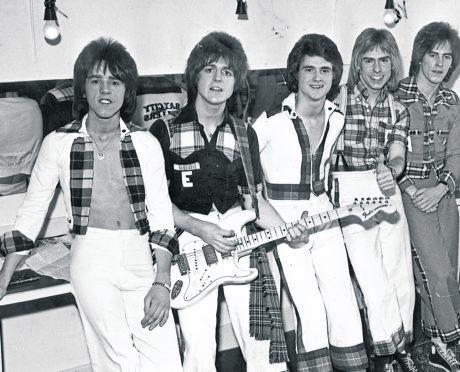 They were one of the global phenomena in pop music in the 1970s.
And, following the death yesterday at 70 of Bay City Rollers bassist, Alan Longmuir, his bandmate and close friend, Les McKeown, has paid a poignant tribute to the man with whom he recorded hit after hit 40 years ago.
Mr McKeown, the lead singer of the group, who recorded such hits as "Bye Bye Baby", "Shang A Lang" and "Saturday Night", told The Press and Journal he still couldn't really believe the news.
He said: "It's only a couple of months ago since we were on stage together and smiling at one another and giving it laldy and the fans were cheering us doing 'Bye Bye Baby.'
"Now here we are, and he has come back from Mexico with a virus, and it has simply taken him away from us.
"I was with him regularly throughout the last three weeks and at least we had the chance to talk and chat about the good times, but it was incredible how quickly it all happened.
"We had been talking about going on a tour of Australia and Japan and he had really been looking forward to it. But, sadly, he has passed and now we have to send our condolences to his family and wish them all the best in the days ahead."
Mr McKeown received a text at 6.55am on Monday, from Derek Longmuir, another former Roller, confirming the worst.
But he insisted yesterday he was determined to cling on to the many good memories of his long-time comrade.
He added: "Alan was a gentle star, a  humble star, he always had time for all the fans and he loved meeting fans all over the world.
"He was one of life's nice guys and there was no ego with him. From the 70s right through to the last few months, he got such an enormous buzz from playing gigs, performing the hits, and being an entertainer.
"It's time to let the family mourn. But I will never forget him and I think there will be a whole generation of Scots who feel the same sadness tonight."