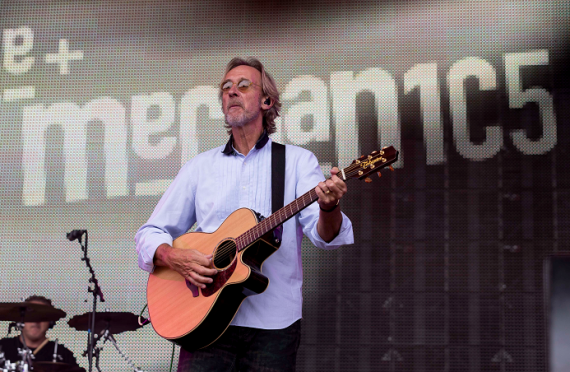 When my parents handed me my brand new ghetto-blaster for my 10th birthday I had limited material to hand to try it out.
Oasis' What's the Story and Mike and the Mechanics' Hits were beautifully wrapped and became my first ever albums, destined to be replayed and replayed.
By the time I had reached my teenage years I could sing you all the Mike and the Mechanics hits backwards (slight exaggeration).
And I was even fortunate enough to see the original line up – the late Paul Young, Mike Rutherford and Paul Carrack – at the Capital Theatre as a child and it had me hooked for life.
So when I heard the band were returning to the Granite City, albeit in a newer form, I had to satisfy my nostalgia so headed to the Music Hall last night for my fix – and they did not disappoint.
Taking to the stage to a rapturous applause Genesis founding member Rutherford, along with guitarist Anthony Drennan, Andrew Roachford on keyboard and vocals, and frontman Tim Howar, delivered an energetic and outstanding performance of hits old and new.
And what I quickly discovered, when they broke into classics like Another Cup of Coffee and Beggar on a Beach of Gold, was I still know all the words.
Looking round the room I couldn't help but notice I was definitely one of the youngest but my enthusiasm for the music was matched in equal measure by everyone around me.
Rutherford was cool and effortless on stage as you'd expect but for me Roachford was the star of the show and had the audience in the palm of his hands when he took on lead vocals.
Their new tracks were good too, but for me I was just happy to be transported back in time with the songs of my youth.