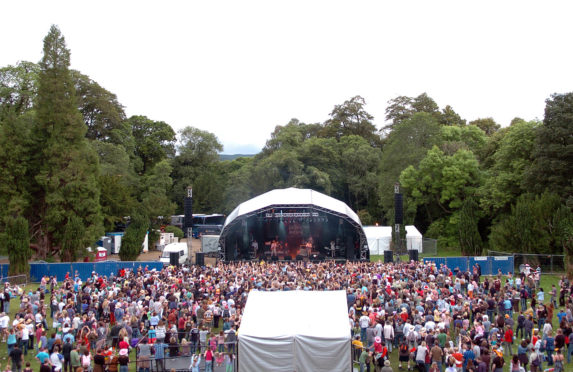 This year's Belladrum music festival will be cancelled for the first time in 16 years.
Earlier this year, we cast your mind back to the first four events at the Highland estate between 2004 and 2007.
Here we take a look back at the highlights from 2008 and 2009.
2008
Wellies and waterproofs were the order of the Belladrum festival weekend back in August 2008.
Fortunately for the 8,000 fans in attendance, grim weather forecasts proved wrong and a bottle of sun tan lotion was the more prized asset.
The two-day event festival was continuing to build its reputation as one of the festival circuit's most family-friendly events.
Organisers ensured each generation was catered for with the Waterboys and Scouting for Girls headlining, in addition to sets from Edwyn Collins and Del Amitri's Justin Currie.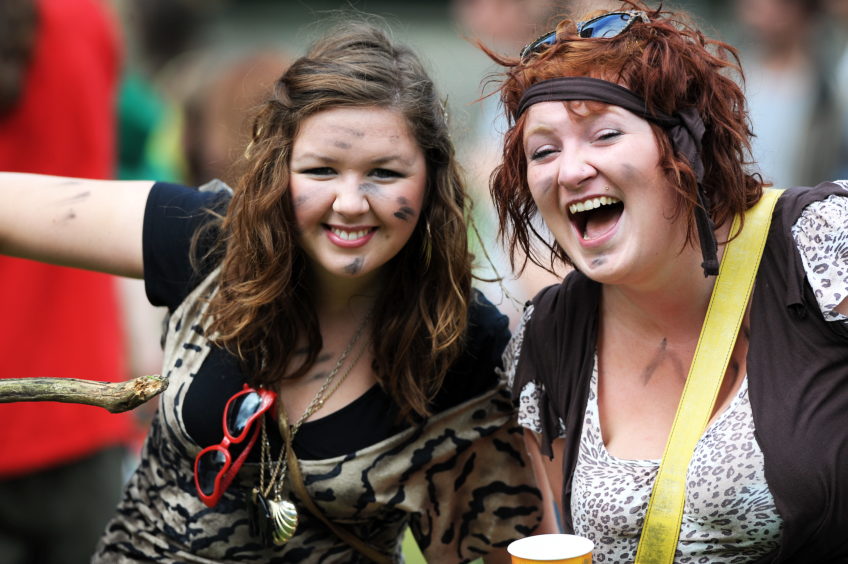 Scottish traditional music stars the Vatersay Boys were given a rousing reception and their energetic performance sparked dozens of spontaneous ceilidhs among the crowd.
The predicted downpours finally arrived as campers were packing up their things on Sunday morning.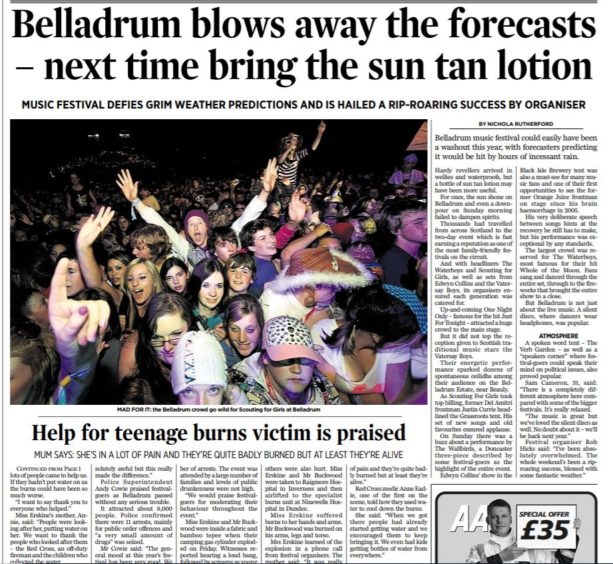 Police were full of praise for the well-behaved festival-goers in the aftermath.
There was praise too for Red Cross staff for their quick response to help two people injured in an gas stove explosion while they were cooking breakfast in the campsite.
The 2008 festival sold out in advance. Belladrum has repeated the tricky every year ever since.
2009
The sixth iteration of Bella got off to a romantic start when David Knox and Aileen Forest tied the knot in front of 100 family and friends at the festival.
The pair had met at Belladrum two years previously.
The event's attendance increased to 12,000 for each of its two days and founder Joe Gibbs called it the "most chilled, mellow audience we've had yet".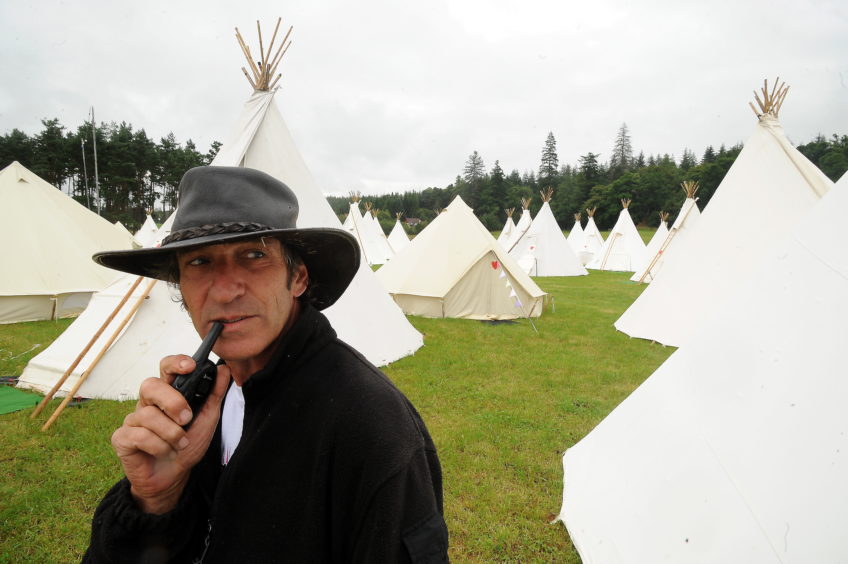 Revellers got right into the spirit of 2009's nautical theme, with plenty of pirate costumes and several fish spotted wandering the fields.
A group of girls even donned silver lycra suits to become mackerel for the day.
Ocean Colour Scene were the weekend's biggest hit, delighting the Garden stage on Saturday night.
Their music was always likely to appeal to the family-friendly crowd, many of whom would have grown up during the Britpop era.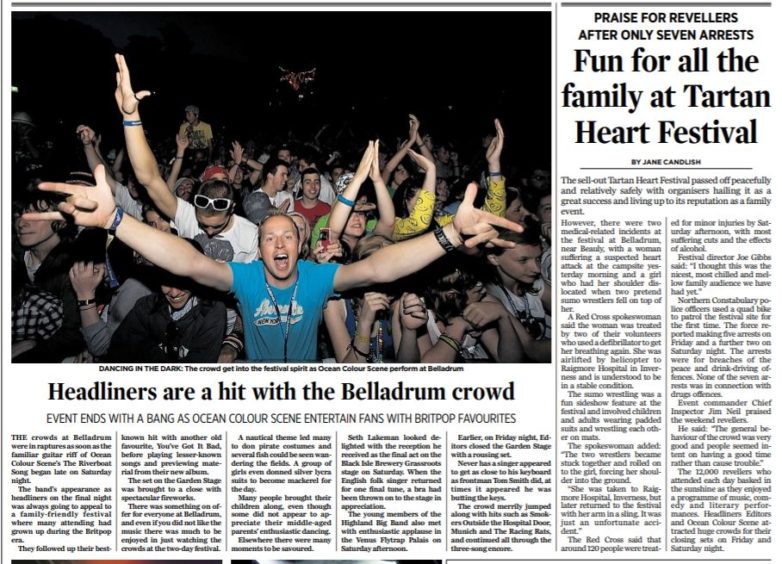 That said, the more contemporary Editors set plenty of pulses racing during their headline set on Friday night too.
All in all, it was a bigger, better and even more successful festival than ever to round off the noughties.
All these years later, the appetite for Bella's laidback, peaceful vibe – where old hippies and indie kids happily mingle together – is as strong as ever.
April's disappointing but expected announcement means that for the first time in 16 years, the Highland music festival will not be taking place this year.
BELLADRUM 2020 STATEMENT
FAQs HERE👉https://t.co/TfvAU9dNNe pic.twitter.com/gwwWM8NlFA

— Belladrum Festival (@BelladrumFest) April 24, 2020
But there's every reason to believe it'll be back and as good as ever in 2021.