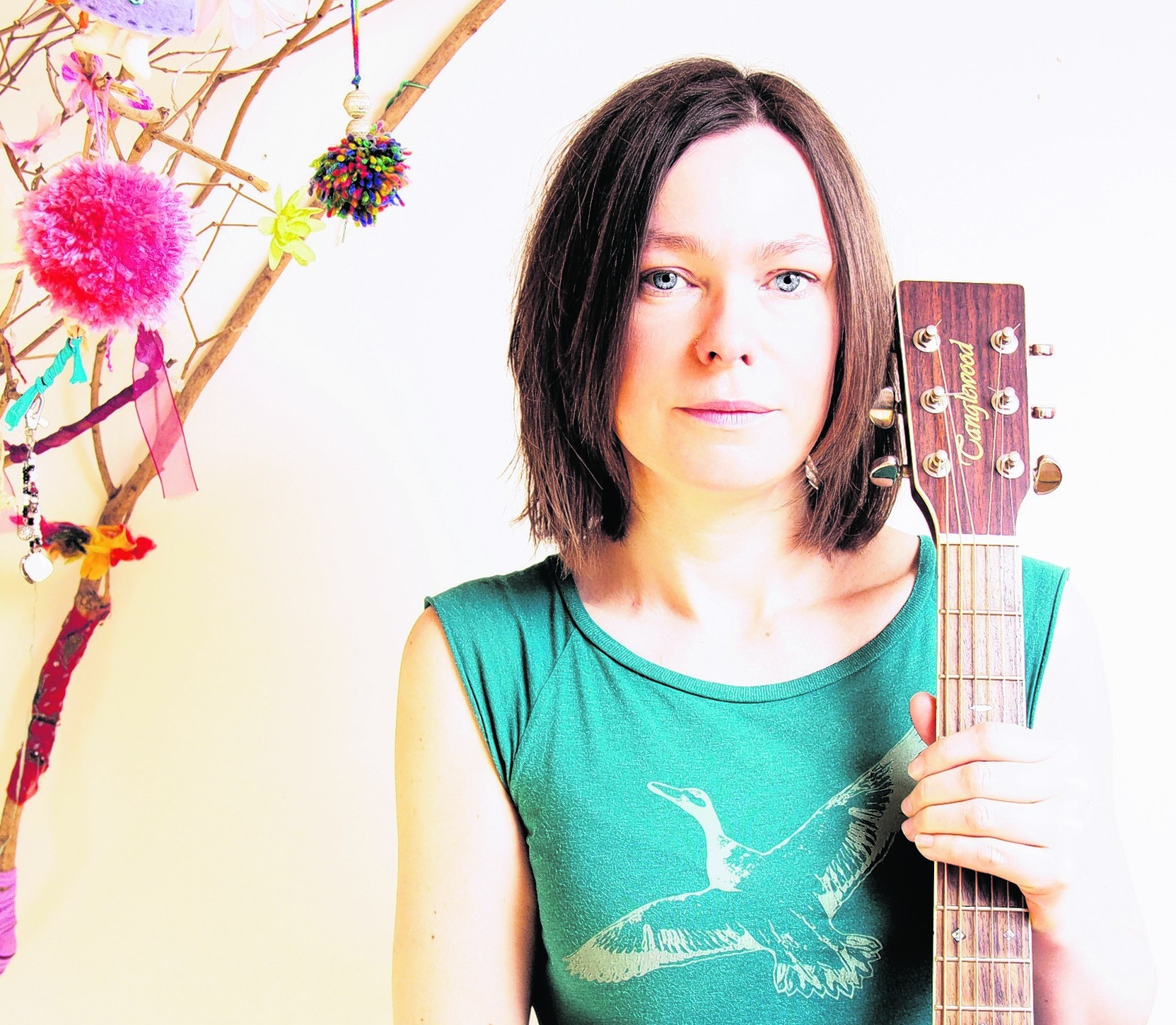 As Amy Duncan heads out on her inaugural tour this month, she shares with Andrew Youngson the process behind her songs
When writing a new piece of music, Amy Duncan lets her emotions be her guide. Since the age of about 17, the Scottish singer-songwriter has been putting her thoughts and feelings into musical form, aiming above all to capture the truth of a moment.
"Sometimes, I just get a feeling that there's something that needs to come out," Amy explained of her writing process.
"Like if there's something difficult going on in my mind. In that way, it's a little bit like therapy. I find a way of working through things with songwriting; I like to use it as a way to think positively."
The response to the 38-year-old's work over the years has been equally emotional.
"A lot of the time, people say they feel really emotional when they listen to my music. I get a lot of 'that made me cry'. But that's because my songwriting comes from quite an emotional place."
Originally entering the world of music as a double bass and piano player, the Glasgow-raised but Edinburgh-based musician has now fully transitioned into the contemporary folk music scene, picking up some skills with the guitar along the way which she puts to good use in devising and performing new pieces.
"I don't think of myself as a guitarist as such, though," she said, before adding modestly: "I don't think I'm particularly skilled in it."
This modesty of course understates her ability by a long shot, but seems to follow nicely from her approach to songwriting. There's a beautiful – yet no doubt intricately designed – simplicity to her music, with its soft vocals, clear melodies and emotive lyrics.
In her current series of summer performances – which are part of her first full-blown tour – she takes with her a team of five string musicians. While this might sound like quite a lot of people for a stripped-back musician, Amy's compositions have been created in such a way that nothing will overpower the emotional messages of her songs.
"I feel that strings add a lot of depth and emotion to the lyrics," she said.
"The compositions are quite simple, because it doesn't work well for me to have complicated arrangements because it will take away from the lyrics. It's about adding textures and depth."
This has been a busy year for Amy, having already performed at the Easter Canadian Music Alliance in the spring – after being handpicked by Showcase Scotland – and also securing a spot in the Edinburgh Fringe Made in Scotland Showcase at Summerhall next month. And to top it off, there's the matter of her inaugural tour which has been made possible through funding she won from Creative Scotland.
And all of this while tending to her responsibilities of being a mother to her 14-year-old son, Finn, plus her work as a private music tutor. She has welcomed the challenge, though, and is already getting a huge sense of achievement for making it all happen under her own steam.
"It feels great to be going on tour. I've organised the whole thing myself, which I think is actually one of the hardest things I've had to do," she said.
"I've had to book musicians, sort all the logistics of accommodation, travel and so on – which is all quite difficult, but good difficult. It's satisfying that I've been able to do that myself."
Fans and newcomers at Amy's gigs can look forward to a mixture of old and new work. Some will offer a glimpse into her forthcoming album, Undercurrents, which she will enter the studio later this year to record ahead of a spring/summer 2015 release.
The themes of truth and hidden feeling will loom large in her new work – both of which will surely strike chords with the audience once more.
"If you sing about real things, you will always connect with people, because we're all human and will have similar stuff going on," Amy said.
"That's what people seem to like about my music, the reality of it."
Amy Duncan is performing currently throughout Scotland as part of a Creative Scotland-funded tour. Forthcoming dates include: the Lemon Tree, Aberdeen, tomorrow night, Friday, July 18; The Ceilidh Place, Ullapool, on Thursday, July 24; Corran Halls, Oban, on Friday, July 25; An Cridhe, Argyll, on Saturday, July 26; Scarinish Hotel, Tiree, on Sunday, July 27; An Tobar, Tobermory, on Tuesday, July 29, and Universal Hall, Findhorn, on Saturday, September 13.