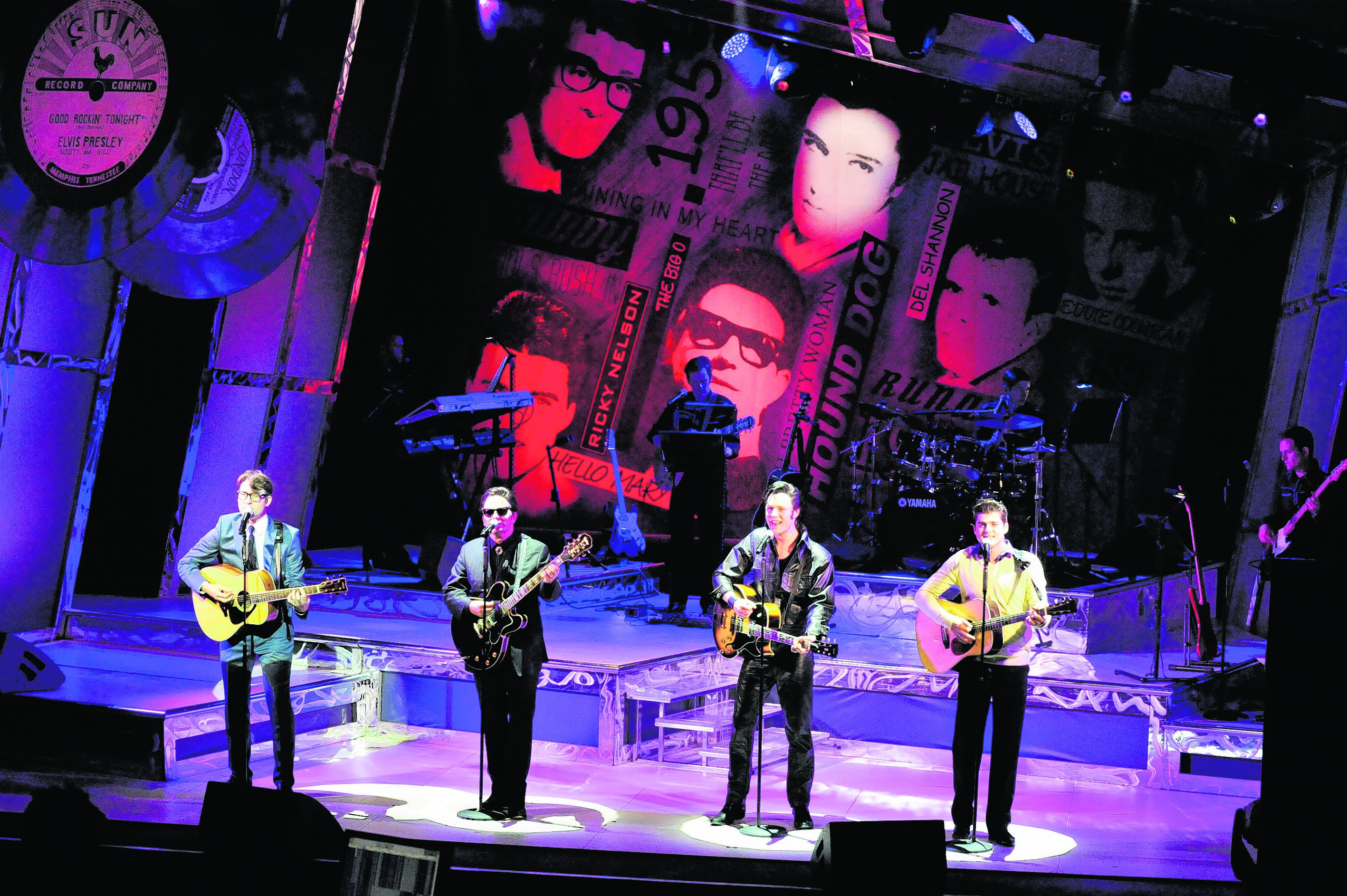 The lives of legendary rock'n'rollers may have typically burned brightly for a short time, but their music plays on. Andrew Youngson reports
When Damien Edwards first stepped into the shoes of Roy Orbison for a musical stage production in 2000, he didn't dream that he would still be playing the sunglass-wearing singer-songwriter 14 years later – and still loving it, to boot.
But with the current tour of Rock'n'Roll Heaven – the Bill Kenwright production featuring a legendary line-up including Elvis and Buddy Holly – the world-class impersonator is still living the Orbison dream.
And in this, the latest tour of the crowd-pleasing show, the 44-year-old actor will also be picking up the secondary role of Del Shannon – the young rocker who, in 1961, scored a number-one hit with Runaway.
"I jumped at playing Del as well, because it was something different. I hadn't heard any of his songs, apart from maybe Runaway, but it was the same with Roy at the beginning. I wasn't that familiar with him or his stuff, apart from In Dreams, which is in Blue Velvet – one of my favourite films – and, of course, Pretty Woman," he said.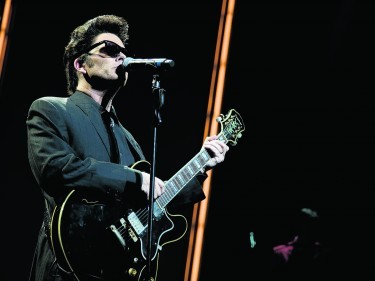 Orbison and Shannon are pretty much poles apart in terms of their styles and stage personas, Damien explained. Where Orbison was cool as a cucumber, Shannon had a more boyish energy.
Behind the scenes, however, the legendary rock'n'rollers shared more in common than fans at the time might have realised.
"Both of them had really up and down careers and personal lives," said Damien.
"Orbison lost his first wife in a bike accident, and lost his two children in a house fire. I guess you think that must have informed the songs, but I'm not sure if one has anything to do with the other. But in my mind it does.
"And as for Del, he had some mental issues in his life, and ended up shooting himself. So it's a real laugh-fest. But seriously, with Roy, he was really known for putting on his shades, standing there on stage and hardly moving, but there's a bit more life in the Del Shannon character. The songs are a bit lighter."
It's a strange and sad fact that so many musicians from the 1960s era had troubled lives. Of the six legendary figures being commemorated in the production, none lived past the age of 55, and two even died before the age of 23.
"Their private lives were often quite dark, but what the audience remembers are the performances and the music, so there are two different things going on," Damien said.
"A lot of people in the public eye seem to have miserable private lives, but, when on stage, in front of thousands of people, that's what the majority of us remember – the excitement, and their genius."
Alongside Damien's sets as Orbison and Shannon, audiences at the show's run at HM Theatre, Aberdeen, next week can expect a string of seminal rock'n'roll hits from Elvis Presley and Buddy Holly. Also in this production's impersonation line-up are the lesser-known singers Ricky Nelson, whose hits Fools Rush In and Hello Mary-Lou will be among those performed, plus Eddie Cochran, whose anthems making their way to the stage will be Three Steps To Heaven, Somethin' Else and C'mon Everybody.
"It's essentially a concert featuring six deceased rock'n'roll greats. It's a greatest-hits package," said Damien.
"It came about because Bill Kenwright, the producer, loves rock'n'roll. That's why we have Del and Ricky in the show. With Elvis, Buddy and Roy, people still know their music, but with Ricky and Del, and, to a lesser extent, Eddie, people aren't as familiar, but they are three of Bill's favourite rock'n'roll artists."
For Damien, and his fellow impersonators, paying tribute to these music legends is a privilege. And with 14 years as Roy Orbison under his belt, Damien fully appreciates perhaps more than any just how many opportunities can be opened up if you do the job well.
"The main thing is just being able to work within the profession that I love. Doing these roles has opened me up to meeting different producers and directors, and so it builds up my CV," he said modestly.
"The best thing of all, though, is being able to go to these theatres all around the country. There's nothing like singing a song, and having the whole auditorium applaud you at the end of it. It's great for the ego."
Rock'n'Roll Heaven will be performed at HM Theatre, Aberdeen, from Monday, September 1, to Saturday, September 6. Performances will be at 7.30pm, with a 2pm matinee on Thursday and a 2.30pm matinee on Saturday. Tickets are available from www.aberdeenperformingarts.com or by calling 01224 641122.