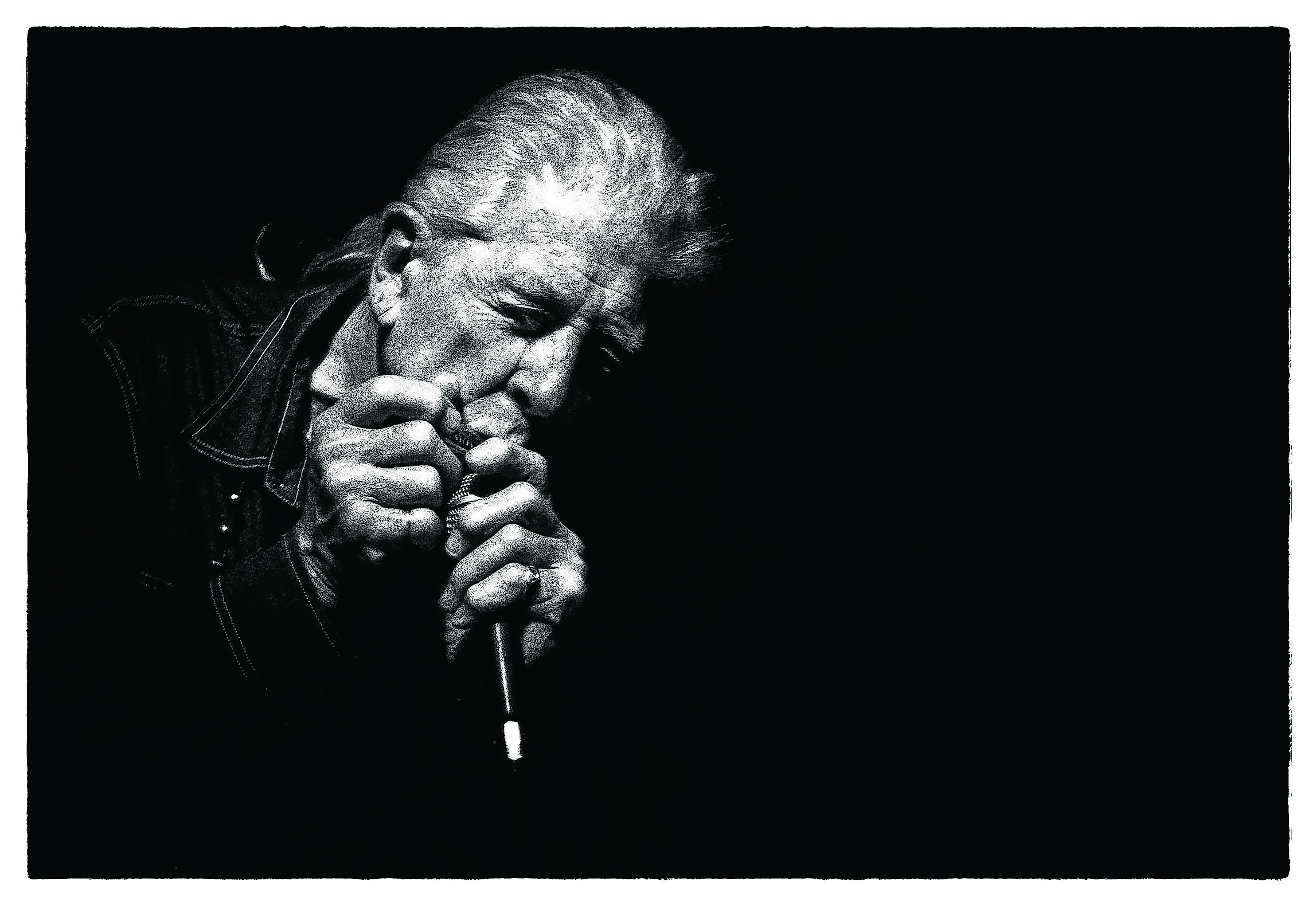 Don't miss a rare opportunity to catch the 'Godfather of British Blues' in Aberdeen this weekend, writes Martin Hutchinson
When John Mayall formed The Bluesbreakers in 1963, he had no idea that, because of the musicians that would be in and out of the band, he would forever be labelled as "the Godfather of British Blues".
And now he is undertaking a year-long world tour, with the UK leg having started in October and coming to a close at the end of this month.
Yes, I hear you say, many artists tour the world and play the UK. There's nothing special in that.
But, the thing about John is that he's 80, and will be 81 in the week after the UK tour ends.
"Age doesn't come into it," he tells me at his home in California.
"I'm pretty healthy and as long as I've got the energy to perform, then I will.
"As long as I can play my music, that's the main thing."
From an early age, John was attracted to blues music.
"I didn't really have a choice," he says.
"The blues is all about expressing feelings and I never learned to read or write music, so I play what I feel."
The Bluesbreakers provided a "leg-up" to some of this country's greatest guitar legends.
Eric Clapton and Jack Bruce (who went on to form Cream), Mick Fleetwood, Peter Green and John McVie (later Fleetwood Mac), Andy Fraser (Free) and Mick Taylor (Rolling Stones) have all been part of the band at one time or another.
Plenty of prodigious talent there, but does anybody stand out?
John does not hesitate.
"Obviously, Eric Clapton is the first one that drew attention to our work. He was, and is, a great player, and we shared a love of blues music."
Although some great guitarists graced the band, it is not John's main instrument.
"No," he agrees, "the keyboard has always
been my main instrument, but I tend to spread it about.
"Each song suggests to me what instrument I play on it."
John's current band consists of himself, Texan guitarist Rocky Athas and two Chicago-born musicians, Greg Rzab (bass) and drummer Jay Davenport. Together, they have recorded A Special Life, John's first studio album in five years.
The album contains some new compositions by John, as well as some blues favourites.
"Everything I write is about real life," John said.
"I feel that I have had a special life, hence the title."
The album's tracks will feature in the show, which John promises will also be special.
"We really do a different show every night," he says.
"There's so much to choose from and they all have special meanings.
"We'll change maybe five songs from night to night."
And it will cover the whole of his career?
"Of course, we'll try and include songs from the
earliest to the latest;
it'll be a good cross-section and," he adds with a grin, "it'll keep the band on its toes."
John Mayall will be celebrating "a special life" at the Music Hall, Aberdeen, this Sunday, November 16. For tickets, call 01224 641122 or visit www.aberdeen performingarts.com