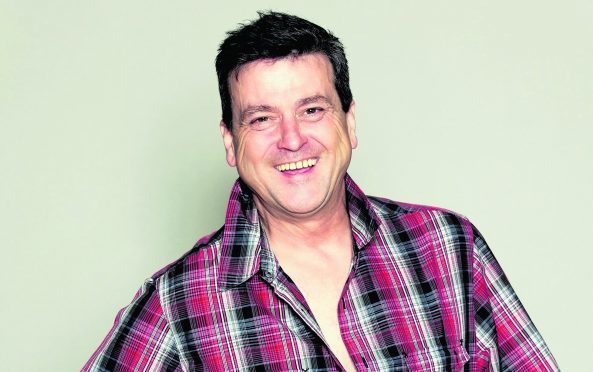 Pop band the Bay City Rollers were huge in the 70s. Martin Hutchinson talks to singer Les McKeown about reliving those heady days
Back in the mid-1970s, many young female hearts were aflutter at the mere mention of the Bay City Rollers and the various members of the band.
Perhaps the one person that was screamed at the most was singer Les McKeown – well, after all, he was out front.
"It's very difficult to describe what it was like to be a Bay City Roller," he tells me.
"Only a few of us have had that experience, but if I had to find a word, I reckon 'adventure' is the best one."
Les and his band are undertaking a 49-date tour of the UK and will be performing the greatest hits of the band.
In 1971, the band had a hit with Keep On Dancin, and that appeared to be that. It all went quiet until 1973, when the 18-year-old Les joined the band.
"I'd been singing in a band and was at the Americana Disco in Edinburgh when they approached me and asked me to join them.
"They were all set up with all the equipment and I wanted to be a professional singer, so I said yes."
But, it transpires that things were not well in the Roller camp.
"No, the record company was about to drop us as there hadn't been any hits for a couple of years, but the band showed me off to the company and they gave us a chance to do one more single."
That single was called Remember and got to number six in the charts and Rollermania was born.
The next eight singles were all top-five hits with Bye Bye Baby and Give a Little Love topping the charts in 1975.
They also had four top-five albums (again with two chart toppers). But, in 1977, things went wrong.
The two hit singles failed to reach the Top 10 and neither did their fifth album. Les left the band and, after a couple more years, the band split.
Summing up his time in the band, Les says: "It was all very exciting and happened very fast.
"We all worked very hard and, in the end, it seemed that it took on a life of its own and stayed like that for three years.
"I wouldn't complain about it, though, because how else would we have been able to travel where we did."
And he has some great memories.
"That's right, one of the highlights of my life was getting off the plane the first time we went to America and seeing all those kids screaming for us."
There were then many years when Les enjoyed a solo career – and was particularly popular in Japan.
However, he had some problems which he sorted eventually.
"I spent about four months in rehab in 2008-9, because I wanted to get my head sorted and get back to my old self.
"I was determined to get right and I became a stronger person and I needed to do things that made me happy, and the main things that made me happy were being on stage and singing songs."
That was when Les put together a new band to celebrate the music of the Bay City Rollers.
"We've been together about five years now and it's a fantastic band."
Having just finished an arena tour with The Osmonds, Showaddywaddy and David Essex, Les is keen to play longer sets.
"Yes, it's a great show and we specifically do the Rollers' hits – all the songs that you love to hear.
"And I'm really enjoying it. I like to think that every night I go on stage will be the best show I've ever given."
Les McKeown and his band will be performing the greatest hits of the Bay City Rollers at The Lemon Tree, Aberdeen, on Sunday, November 30.
Tickets are available from the Box Office and from all the usual agencies.