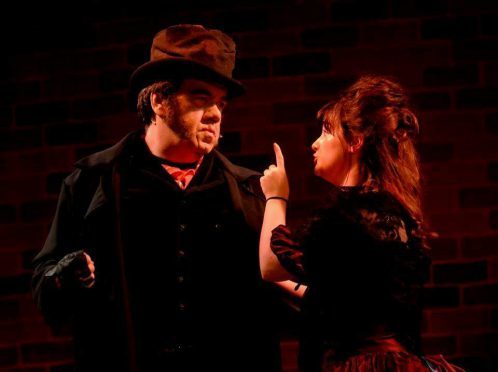 An amateur theatre group, which was only formed last year, has sold out one of its latest shows.
The Broch Drama Group is staging its production of Oliver at Fraserburgh Academy until the weekend and on Wednesday announced it had run out of tickets for that night's show.
Organisers now hope the group can go from strength to strength to showcase the talents of the 40 children who have had a hand in making the show a reality.
Last night, Marion Michie, who has helped guide the children through their performances, said some tickets were still available for tonight and Saturday's shows.
She added: "We got together last year and put on Annie, and that was a huge success.
"We've been rehearsing for Oliver since February, and last night we sold out.
"But we've still got tickets available for tomorrow and the two shows on Saturday – it's very exciting."
The Broch Drama Group is the latest artistic effort the town, with the Fraserburgh Junior Arts renowned for its productions in the summer and winter.
Ms Michie added: "There's plenty of talent in Fraserburgh and there's room for both groups.
"We've had a lot of kids involved, which has been great, and it had been fantastic that people have shown us support. It proves just how successful we've been that people are willing to give us a chance.
"We have about 63 members of cast and more adults have even got involved with us this year."
Tickets for Oliver, which cost £8, are available locally at R & Dyga on Broad Street or C & A West on Charlotte Street.
Last year, the group recruited children as young as eight, teaching them how to dance and perform to an audience.
Everyone who auditioned was given a part.