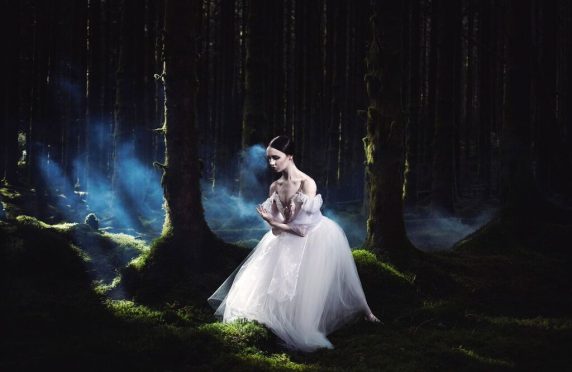 A West Highland ballet company is to go on tour later this month.
For the first time, Ballet West, based at Taynuilt, near Oban, will present Giselle ou les Wilis at eight venues across Scotland.
The new production by the company's choreographer and artistic advisor, Daniel F Job, features two young dancers, Natasha Watson, and Uyu Hiromoto, sharing the lead role of Giselle.
Miss Watson, from Falkirk, a graduate of Ballet West, is now a lecturer and principal dancer with the company. She has performed with Scottish Ballet and English National Ballet.
Miss Hiromoto, who is from Japan, is a third-year student.
Both have achieved the Royal Academy of Dance's Solo Seal. They will be partnered by Ballet West's senior principal dancer, Jonathan Barton, who has taken the role of Count Albrecht.
The show will open at MacRobert Arts Centre, Stirling on January 26.
Nearly 100 of Ballet West's students, together with guest artists, and students from Ballet West's Glasgow and Edinburgh Associates, will be taking part in the tour to venues in Paisley, Greenock, Livingston, Oban, Glasgow, Inverness, finishing in Edinburgh on February 17.
Gillian Barton, Ballet West's principal, said: "For students on HND and degree courses, our popular annual tours provide invaluable experience in performing for audiences in many different venues across Scotland.
"It is an essential element of their training as dance artists of the future.
"Our classical ballet tours provide a wonderful opportunity for students to dance alongside experienced professional dancers. The high artistic standards achieved in our productions never fail to attract appreciative audiences of all ages."
Since it was established in 1991, Ballet West has steadily developed an ambitious educational programme and now offers full-time higher education courses leading to foundation degree and BA (Hons) in dance.
The school also runs a variety of outreach classes for students from age two through to adults. These include classes for 300 young people throughout Argyll, four summer schools and two year-long associate courses in Edinburgh and Glasgow.