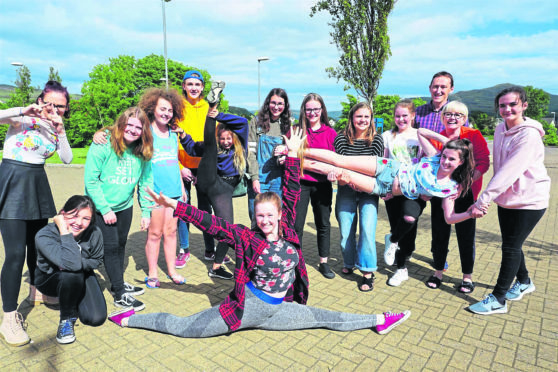 A new play is being staged to commemorate the centenary of the Iolaire disaster that claimed the lives of more than 200 men who were mostly returning from the First World War.
The play by participants of this year's Gaelic Drama Summer School is named the "The Loss of the Iolaire".
As part of Fèis Alba's Family Cèilidh, it debuted last night at Plockton High School and a second performance will be staged tonight at Kilmuir Hall.
Also performing in Kilmuir will be the Skye Highland Dancers, folk group Clann Thròndairnis – made up of young locals – and the Skye and Lochalsh Ceilidh Trail group Ceilear.
The school's Lewis-born director Mairi Morrison said: "Over 200 lives were lost in the Iolaire disaster which took place 100 years ago this Hogmanay.
"It is important that young people from the islands and throughout Scotland remember the lives that were lost and its impact on the people of Lewis and Harris."
Angus Macleod, who co-ordinates the Gaelic Drama Summer School, said: "The play was devised and scripted and rehearsed at the school, which started on July 2.
"The Loss of the Iolaire will showcase many of the drama skills participants have gained during the first week of workshops which include mime, character development, improvisation, mask work, storytelling, voice work, Gaelic song, dance and movement."
The Iolaire was transporting servicemen returning from the First World War back to the Outer Hebrides when she hit rocks in the early hours of New Year's Day 1919.
Officially 205 men lost their lives, which had a devastating impact across the region. Only 82 on board survived the disaster.