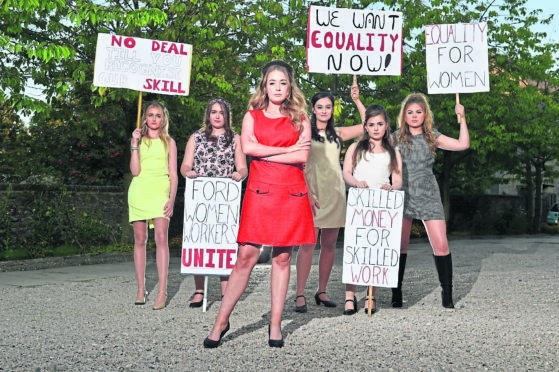 Aberdeen youngsters are following in the footsteps of famed actors, including Gemma Arterton, with their production of Made in Dagenham.
Performers from Aberdeen-based youth theatre group Leading Lights are taking to the stage at Aberdeen Arts Centre in a musical which is inspired by the true events of 1968.
Previous shows by the group include Sunset Boulevard, Les Miserables, Evita, West Side Story and many other popular musicals.
Shona Smith has been involved with the production team of the youth drama group for 21 years.
Her eldest child, who is now 24, joined when she was just three, so Shona got involved with the group then and is very passionate about their work.
The elder section of Queen's Award holders Ragamuffins, Leading Lights was established in 2003 and has a 40-strong cast of youngsters aged 14 to 18.
Other sections in the youth drama group includes the Ragamuffins, who age from six to 13, Mini-muffins, who are three to six years old, and Stage 4 which covers the performers over 18 years of age.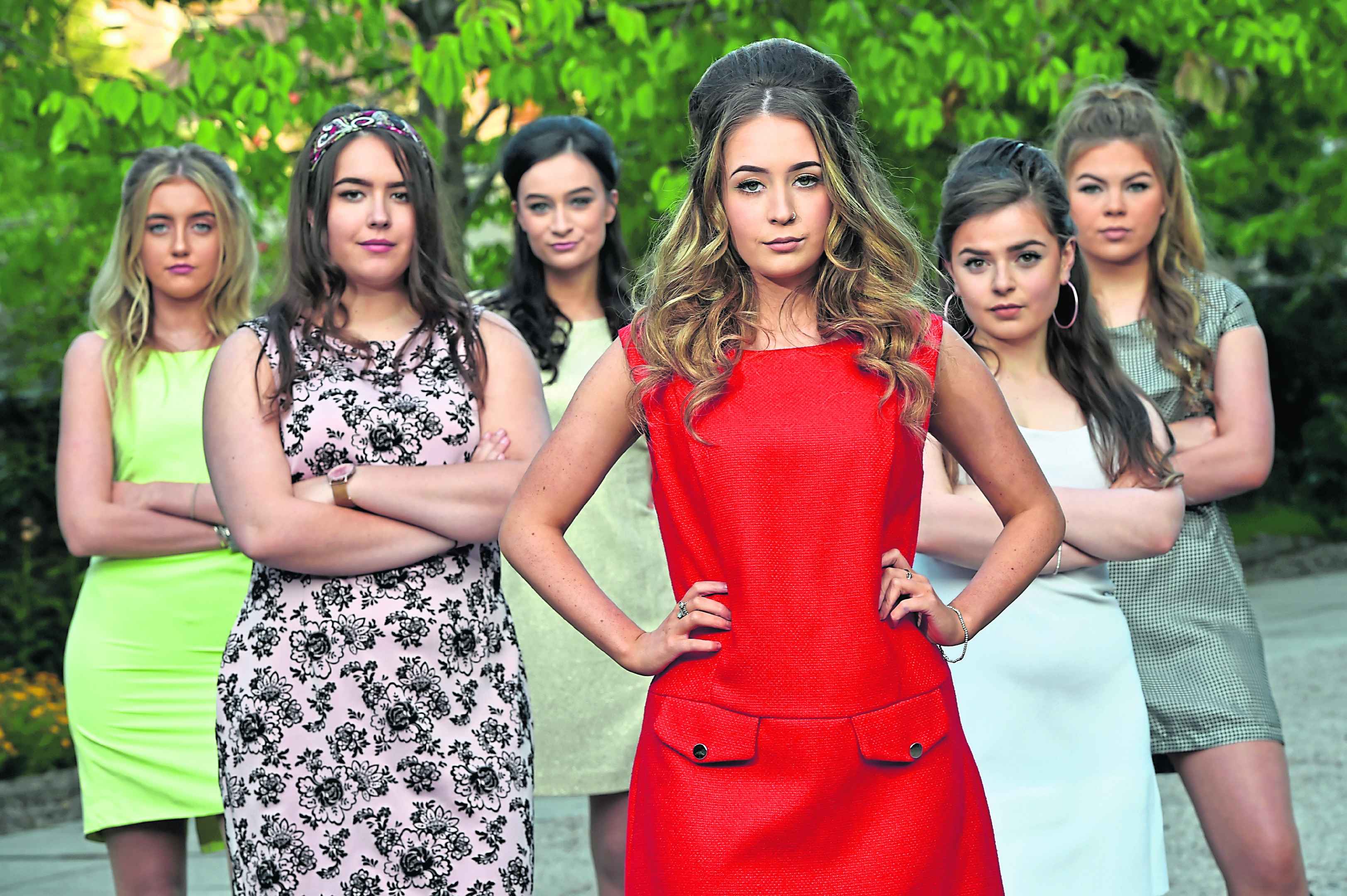 Many of the performers have worked their way up through the different age groups, leading to the creation of Stage 4, for the older children who want to stay on.
Shona said: "In Leading Lights we have a mix. Most come from the younger group, while others have heard about the group through school friends and word of mouth and this is their first show."
One such pupil who has remained in the group is Shona's 18-year-old daughter Brooke, who joined when she was three.
Brooke has been in the youth group for 15 years now and has a starring role in Made in Dagenham.
"People say it feels like a family," said Shona.
"It all started with Ragamuffins when they went to entertain pensioners and the children's group was created.
"We have them from age three to adult. There is a family feel and drama provides such a great life skill for them."
Members of Leading Lights often include some kids who struggle with their confidence.
While they have to make the best of it with the other pupils at school, in a theatre group the children are with like-minded people.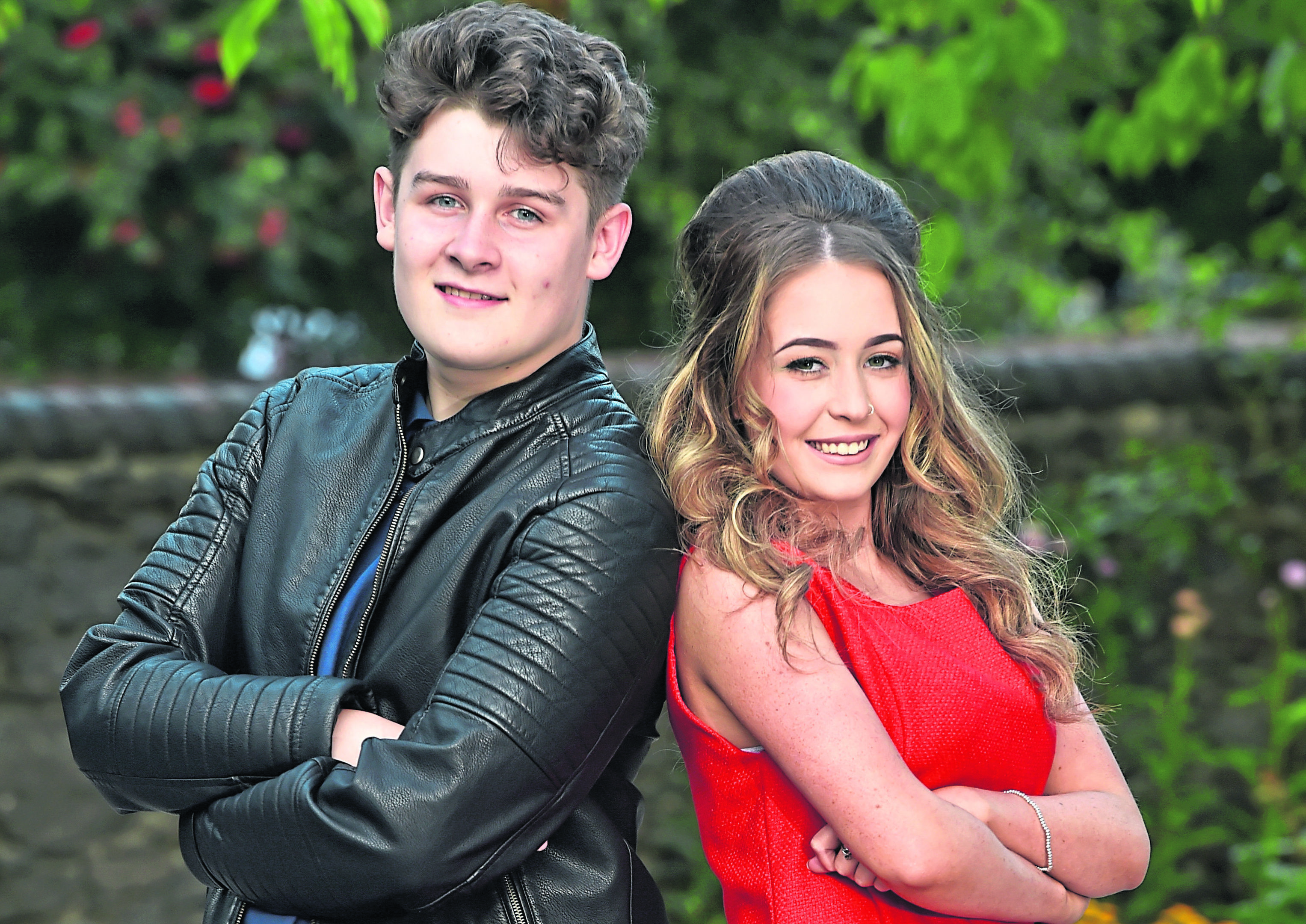 "The kids are with other kids who have the same interests," said Shona.
"We see transformations in self-esteem and self-confidence. It also teaches them life skills and teamwork."
Leading Lights is a voluntary group, so the children also get to see first-hand the result of volunteering and the benefits that it can bring, taking that message into adulthood.
"Because we are a voluntary group we are able to keep costs down," said Shona.
"It means that families who might not be able to afford the more expensive groups in the city can benefit.
"We are also very proud that we are Queen's Award holders for voluntary service. It is quite an honour to be recognised in that way."
Beauty therapy student Brooke and Aberdeen Grammar School pupil Samuel Anderson play fictional characters Rita and Eddie O'Grady.
Made in Dagenham tells the story of the true events that led to the 1970 Equal Pay Act.
The uplifting tale of friendship and love follows female workers at Ford's Dagenham plant.
Like millions of other working women, they juggle a husband, kids and getting to work on time.
But life changes for the women at Ford's Dagenham car plant when the girls in the stitching room have their pay grade dropped to unskilled.
The girls embark on an inspiring journey, discovering an inner strength they never knew about as they fight for the lives they have worked hard to create.
"Made in Dagenham isn't as well-known but it is a great show," said Shona.
"It is based on true life events and we are now 50 years on. As women, it shows us how life could have been.
"It is a great show with musical numbers, some upbeat humour and some poignant moments.
"Hopefully, people come to see it. It is true to life and the kids are able to deliver that.
"They are at the age where they don't really see the relevance to life yet, but when they are older they will look back and get it.
"My daughter Brooke is slightly older so I think she gets it.
"Audiences coming to see the show will get West End quality at amateur prices. Aberdeen has an amazing amateur youth theatre scene."
Made in Dagenham is on at Aberdeen Arts Centre from Tuesday September 18 to Saturday September 22. See www.aberdeenperforming-arts.co.uk