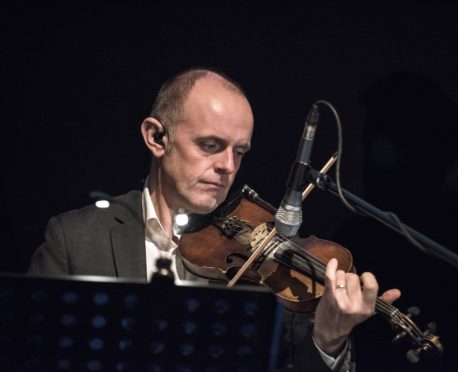 Susan Welsh saw An Treas Suaile (The Third Wave) at Eden Court Theatre, Inverness.
Several times, the Empire Theatre was plunged into total darkness.
Despite being packed to the rafters, there wasn't a sound to be heard from the audience attending the sell-out show.
Long moments of silence and darkness were used, very effectively, as tools to help tell the tragic story of the sinking of the HMY Iolaire.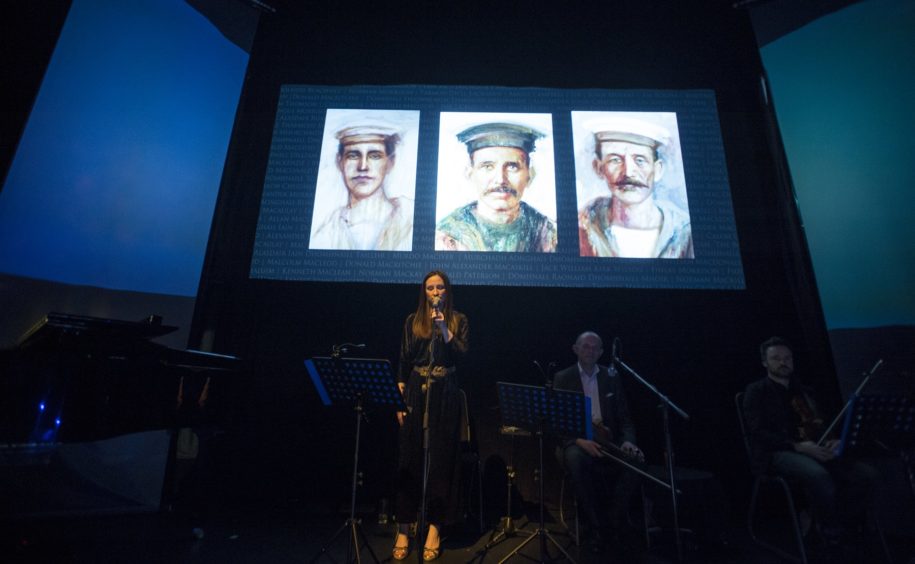 Haunting, beautiful music provided by Julie Fowlis, Duncan Chisholm, plus a piano and string quartet made this one of the most moving tales to be told within the walls of Eden Court.
Ahead of the 100th anniversary of the ship sinking within sight of Stornoway on Hogmanay 1918, Duncan and Julie were commissioned by 14-18 NOW and An Lanntair to create a suite of Gaelic music.
The result is An Treas Suaile (The Third Wave)  – the name relates to the story of one sailor on board that night. John Finlay MacLeod, who, as the boat was floundering on the Beasts of Holm,  swam ashore with a rope from the Iolaire which was used to help save dozens of lives.
It is an amazing piece of work, one which mixes new and traditional music, old photographs and film and radio recordings to tell the story of that fateful night.
It began with the simple act of a candle being lit while Julie explained that the best piece of advice they'd received was "to let the men who survived tell the story."
Much of the dialogue is in Gaelic, as are the songs – the mother tongue for most of those who perished, and survived, one of the most devastating maritime tragedies in modern British history.
The performance was divided into sections.
The first set the scene for what was happening in the build-up to the outbreak of WW1; the second about the tragedy itself and the last, dealt with the aftermath.
Lewis women, for example, who'd had a history of wearing bright, colourful tartan, discarded their cheery garb and for decades after wore black as a sign of mourning.
Families, faced with the loss of the main wage earner, faced hardship for years.
While the pain of the tragedy was so overwhelming for everyone concerned, it simply wasn't spoken about.
But a century on, their voices are being heard and thanks to The Third Wave, will never be forgotten.