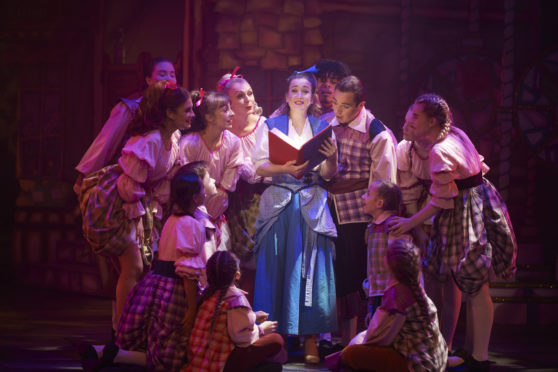 Susan Welsh saw Beauty and the Beast at Eden Court, Inverness
"Make panto great again," chanted the audience, egged on a man wearing an outrageous dress, six-inch heels and a Donald Trump wig.
Minutes later, the audience screamed with delight as toilet rolls were flung at them and jets of water, fired from giant water pistols, soaked them.
My ears are still ringing from the noise of the screams which came from the excited youngsters in the audience, but that noise is music to the cast of Beauty and the Beast.
The louder they scream, the more they know they've got the script right.
During the second half of the Eden Court panto, there was a lot of noise, audience participation and laughs aplenty.
The story of Beauty and the Beast doesn't immediately lend itself to pantomime as there's no fairies or real villain, but this interpretation of the much-loved fairy tale was fun.
Christie Gowans played kindly bookworm, Belle, while Chris O'Mara played her unrequited love interest, Balloch Bennochy.
He was brilliant as the self-obsessed, muscle-bound,  king of 'selfies,' who thought himself a sex symbol.
Steven Wren, who directs the show, also starred as dame Fanny McKlinkie while Ross Allan plays her over-excited son, Cameron.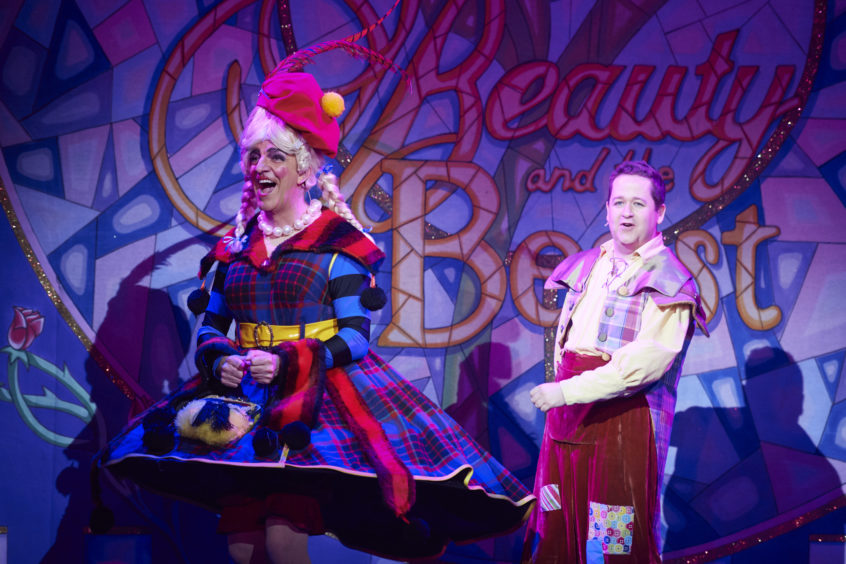 The two have worked together several times and bounce off each other beautifully.
The opening number, Whitney Houston's I Want To Dance With Somebody set the scene nicely before introducing us to the rest of the cast.
That included Prince Campbell (Jamie Crockart) who, after being cursed, is transformed into the beast.
Jamie was making his Eden Court debut, and not only gave a good performance but demonstrated a beautiful voice too.
Backed by a four-piece band, there were songs aplenty; a slapstick routine that could perhaps done with a bit more slapstick; a clever night scene featuring torches and a wonderful, 12 Days of Christmas singalong song.
The first half of the show was slightly slow-paced, but the second half certainly made up for it.
Between 33,000 and 35,000 people travel from across the Highlands to attend the Eden Court panto each year, and ticket sales for this year's show have it on track to be one of the best-selling yet.
For a night, or afternoon, or pure escapism and fun, it's hard to beat.
Beauty and the Beast is at Eden Court Theatre, Inverness until Sunday, January 5.