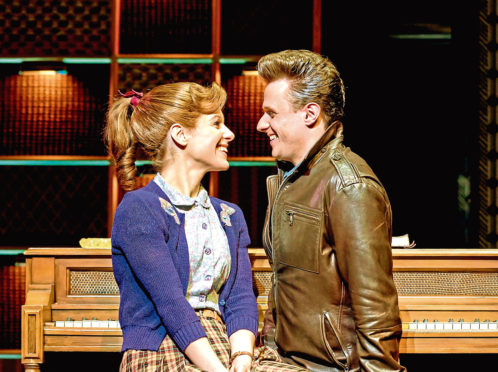 What do The Monkees, Aretha Franklin and Dusty Springfield all have in common?
The answer is Carole King, who penned hits for each of these artists, and more, over the course of her extraordinary career.
After fighting her way into the record business when she was just a teenager, Carole was writing hits for some of the biggest names in rock 'n' roll by the time she reached her 20s.
But it wasn't until her personal life began to crack that she managed to find her own voice.
Beautiful – The Carole King Musical tells the true story of Carole's remarkable rise to stardom, from being part of a hit song-writing team to becoming one of the most successful solo acts in music history.
As far as theatre shows go, it's a relatively new musical which premiered in 2013, but it comes complete with one of the most impressive soundtracks in the business, all taken from Carole's back catalogue of hits.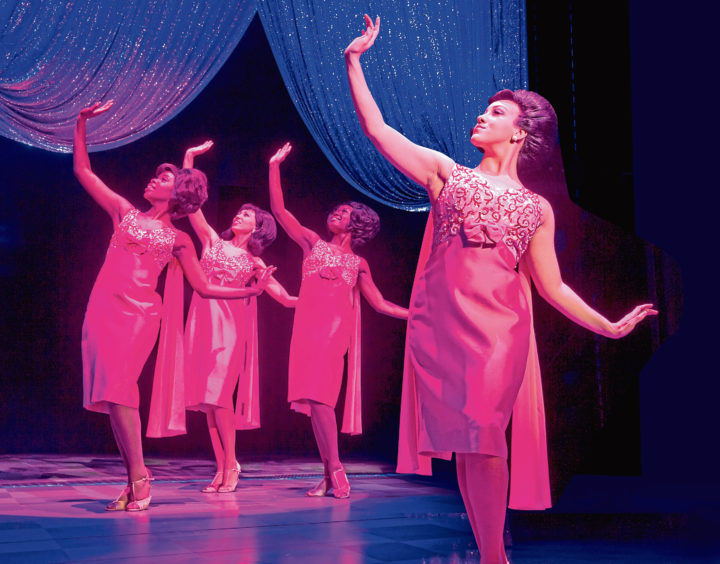 The show is currently on a tour of the UK stopping off at His Majesty's Theatre in Aberdeen next week, from January 28 to February 1.
"It's a great show and particularly interesting for anyone who grew up with her music," said Adam Gillian, who plays Carole's husband Gerry Goffin in the production.
"The first act opens at the beginning of Carole's 1971 Carnegie Hall performance of her album Tapestry, before it rewinds to her childhood.
"From there it chronologically follows Carole's life, focusing on her song-writing and first couple of successes, then when she met Gerry and the arc of their marriage and professional work together.
"The show also follows Barry Mann and Cynthia Weil, who were another song-writing duo Carole and Gerry become close friends with – this creates a lot of great comedic moments in the show where the characters just bounce off each other.
"At the end of the final act, audiences find themselves back in 1971 at the same Carnegie Hall concert, except now we know exactly how she got there as a solo artist."
Somewhat predictably, Carole's journey from ordinary woman to pop sensation wasn't always the smoothest.
She and Gerry married at 17, after Carole became pregnant with their first child. The pair quit college and took menial jobs to pay the bills, though continued writing songs together in the evenings.
Things started to go their way when a song they'd written for The Shirelles reached No 1, yet just as their professional career was beginning to take off, behind closed doors the couple were struggling.
"There are real cracks in the marriage before it begins to fall apart," said Adam.
"Gerry is not treating her in the best way and she takes it on the chin for a while before telling him to pack his bags.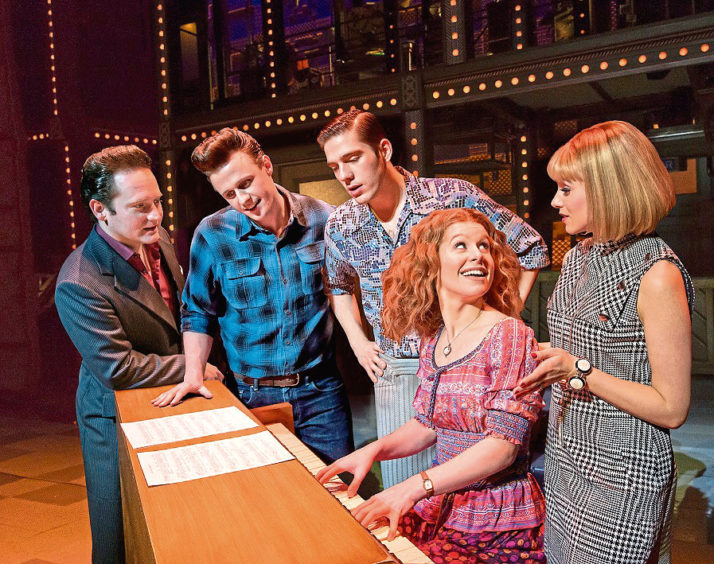 "Then Gerry has a nervous breakdown on stage.
"It's quite tough to bring that kind of emotion show after show, and I have to really bring my A-game for the audience to buy it.
"It's one of the trickiest scenes I've ever had to perform."
The musical happens to be Adam's first touring show, and with eight shows during each five-day venue stint, it's a gruelling schedule.
But so far he's taking it all in his stride.
"I originally auditioned for the role when it was in the West End," he said.
"I'd seen the show and loved it, but I was fresh out of drama school at the time and obviously didn't have enough experience to play a character like Gerry.
"It made it feel even sweeter when I got the part second time around, and particularly for a touring show.
"I'm very excited to be out on the road and really happy with where the show is and all the cast – it's a great group to be working with."
Adam is one of many cast members too young to remember most of Carole King's music from its heyday, but that hasn't stopped him from becoming a fan.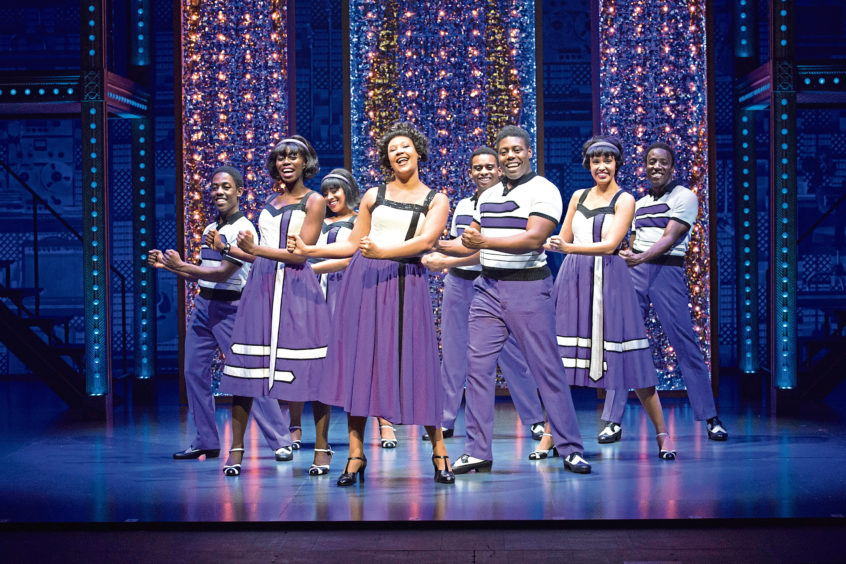 "There are so many songs you don't realise were written by Carole and Gerry," he said.
"I think audiences will be pleasantly surprised at just how many songs they churned out over a relatively short period of time, or will be amazed at some of the songs which were performed by other artists but originally written by the duo.
"I also love 'seeing' the song-writing process they go through in the show, and how songs go from writer to final artist with choreography and lights too.
"Now I'm really thinking about it, I guess I'd call it more of a play with songs than a traditional musical.
"There are some great acting scenes and the storyline is so strong because it's based on real history.
"It's a fantastic show."
Beautiful – The Carole King Musical is showing at His Majesty's Theatre from January 28 to February 1. For tickets visit aberdeenperformingarts.com or call 01224 641122.