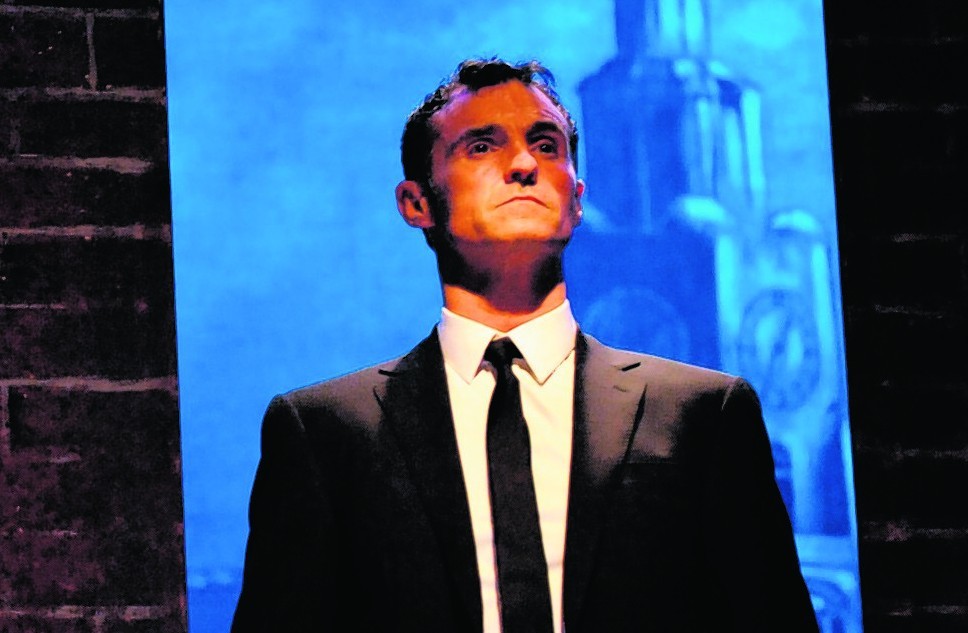 It's sunshine all the way for Wet Wet Wet and west-end star Marti Pellow, writes Susan Welsh
Marti Pellow is always happy to get a phone call from leading west-end producer Bill Kenwright. "Bill's a good pal of mine and we've worked quite closely on a lot of productions," said Marti. But he remembers one occasion when he didn't let his chum finish his sentence. "We were chatting when he started to ask if I fancied doing a wee bit of… That was as far as he got because I jumped in and said: 'Blood Brothers? Definitely'."
Marti, former lead singer with Scottish band Wet Wet Wet, and a successful solo artist, has being doing musical theatre for 10 years now, and is currently back on stage in the role of narrator in the top musical Blood Brothers, which opens in Inverness next week.
"I last had this role in 2012 and there was really no persuasion involved in getting me to take it again," said Marti, who will be with Blood Brothers for a strictly limited season.
Although many still think of him as the cheeky, handsome and ever-smiling pop star, he has surprised many by showing real skill on the stage with starring roles in shows such as Evita, The Witches of Eastwick, Chess, Jekyll & Hyde and Chicago.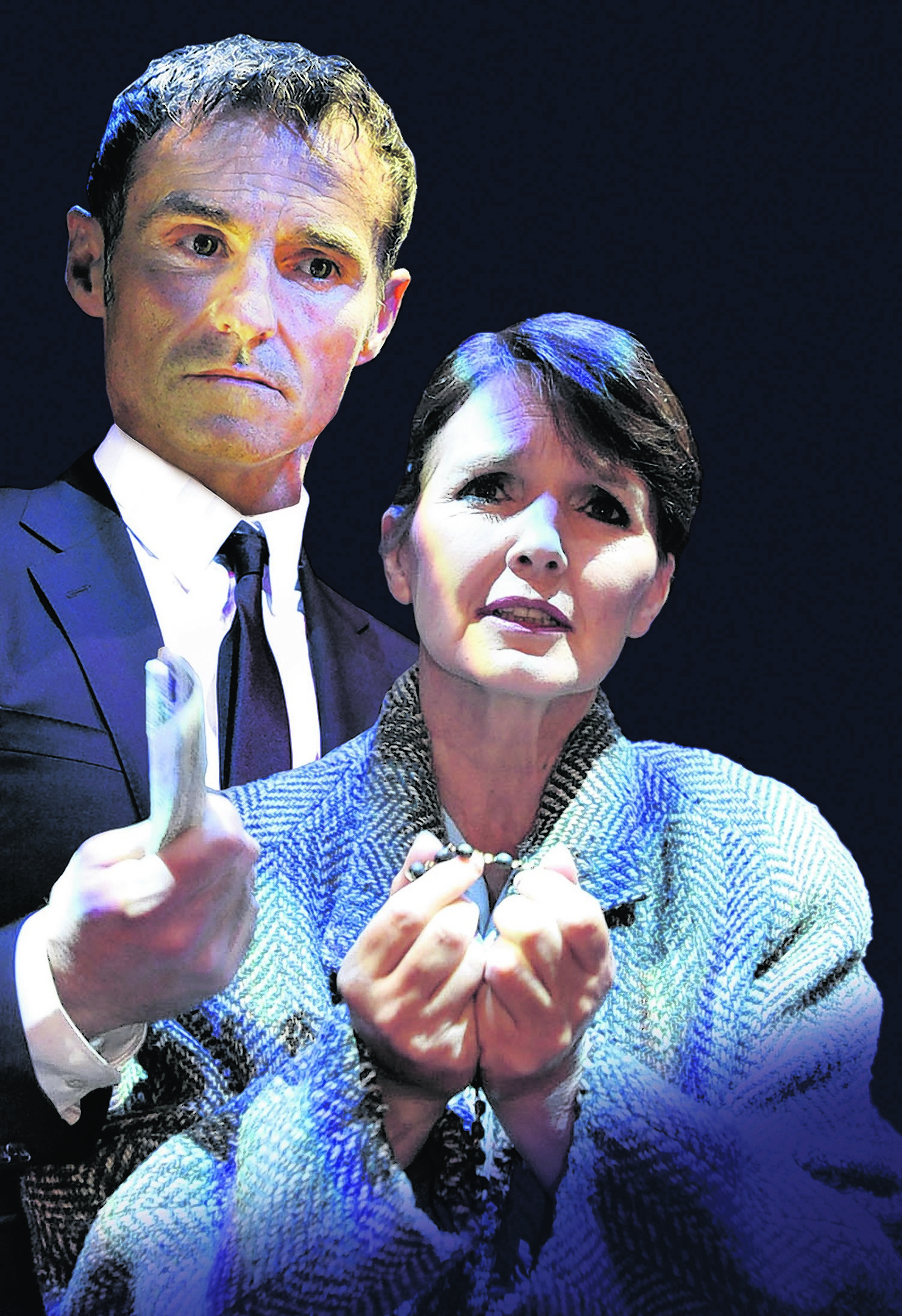 "I've been doing musical theatre for 10 years now so it's a genre I'm very familiar with," said Marti, who turns 50 next year.
"There's a fan base of people who follow me and have come to see me on Broadway and the west end who are now very familiar with the world I'm now in, but I guess there's an element of the audience who perhaps aren't regular theatregoers who know me from my solo work or singing with Wet Wet Wet. They may not regularly go to see musicals so if I'm the catalyst for that that's great because then hopefully they'll go and see more shows.
"It's important people embrace this genre because musical theatre isn't about yesterday, it's about tomorrow as much as it is today."
Hailed as one of the greatest musicals of all time, Blood Brothers, written by award-winning playwright Willy Russell, has triumphed across the globe, scooping four awards for best musical in London and seven Tony Award nominations on Broadway. It's an epic tale of Liverpool life, and tells the story of twin boys separated at birth, only to be reunited by a twist of fate and a mother's haunting secret. The memorable score includes A Bright New Day, Marilyn Monroe and the emotionally charged hit, Tell Me It's Not True.
"For me, it's a very accessible piece with something to say. You could see it as a story of the haves and have nots," said Marti. "It's a very powerful piece and if you invest a little piece of your heart in it, and are prepared to go on a wee journey with the characters, you'll have one of the best nights imaginable.
"Some say it's difficult to watch without crying. That's good. The whole point of being a writer of a play, story or song is to touch the audience and take them on an emotional journey and let them release. The last 20 minutes of Blood Brothers certainly does that, it's absolutely phenomenal."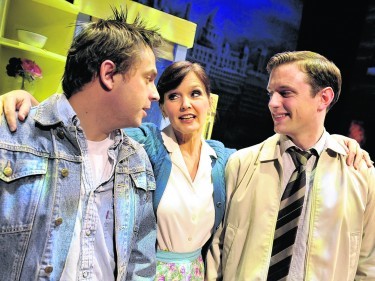 Taking the role of the mother, Mrs Johnstone, is Maureen Nolan, one of the legendary Nolan sisters, one of Europe's first girl bands. She has played Mrs Johnstone in Blood Brothers in the west end and on tour to critical acclaim. The cast also includes Sean Jones as Mickey, Joel Benedict as Eddie, Katie Jarman as Mrs Lyons, Danielle Corlass as Linda, Daniel Taylor as Sammy and Tim Churchill as Mr Lyons.
"What I love about Willy Russell is that he writes so well for women," said Marti. "Maureen Nolan really nails the part of Mrs Johnstone, while Sean Jones' portrayal of Mickey is incredible."
So does he imagine himself playing one of the twins himself one day, I wondered?
"No. I love the character of the narrator but would never want to play one of the leads. What I learned from the character of the narrator first time round, and which held me in great stead for Evita, was the stillness of the character. That was quite difficult for me at first as I was used to jumping around the stage."
Marti is regularly approached with offers to star in other shows which he says constantly amazes him, as he's usually the last person to see himself in that role. "A classic example of that was when Tim Rice approached me about being involved in Chess, and said I'd be great in that part. I just couldn't imagine myself in the role but agreed to it, then he said, by the way, you've only got two weeks to learn the part."
Although he didn't know it at the time, his journey from pop star to actor started in his childhood.
"I didn't really go to the theatre with mum and dad apart from to see the panto, but even there the bar was set high as it would have big stars such as Stanley Baxter in it. I watched a lot of musicals as a child, usually on a Saturday afternoon with my mother. I loved all the big hitters like Gene Kelly and Fred Astaire and classic musicals like Carousel and Seven Brides for Seven Brothers," said Marti.
"It's nice when I get phone calls from people asking me to be in shows. People definitely see me more in that light now. I think with Chicago, some thought it was just a one off, but here I am, two to three thousand shows later. I'm not playing with this. It's a part of my career I've grown into and love just as much as songwriting."
Despite the wintry weather, the theatrical outlook for Marti is definitely sunny.
Blood Brothers is at Eden Court Theatre, Inverness from Tuesday, February 3 until Saturday, February 7. Contact the box office on 01463 234234 or visit www.eden-court.co.uk