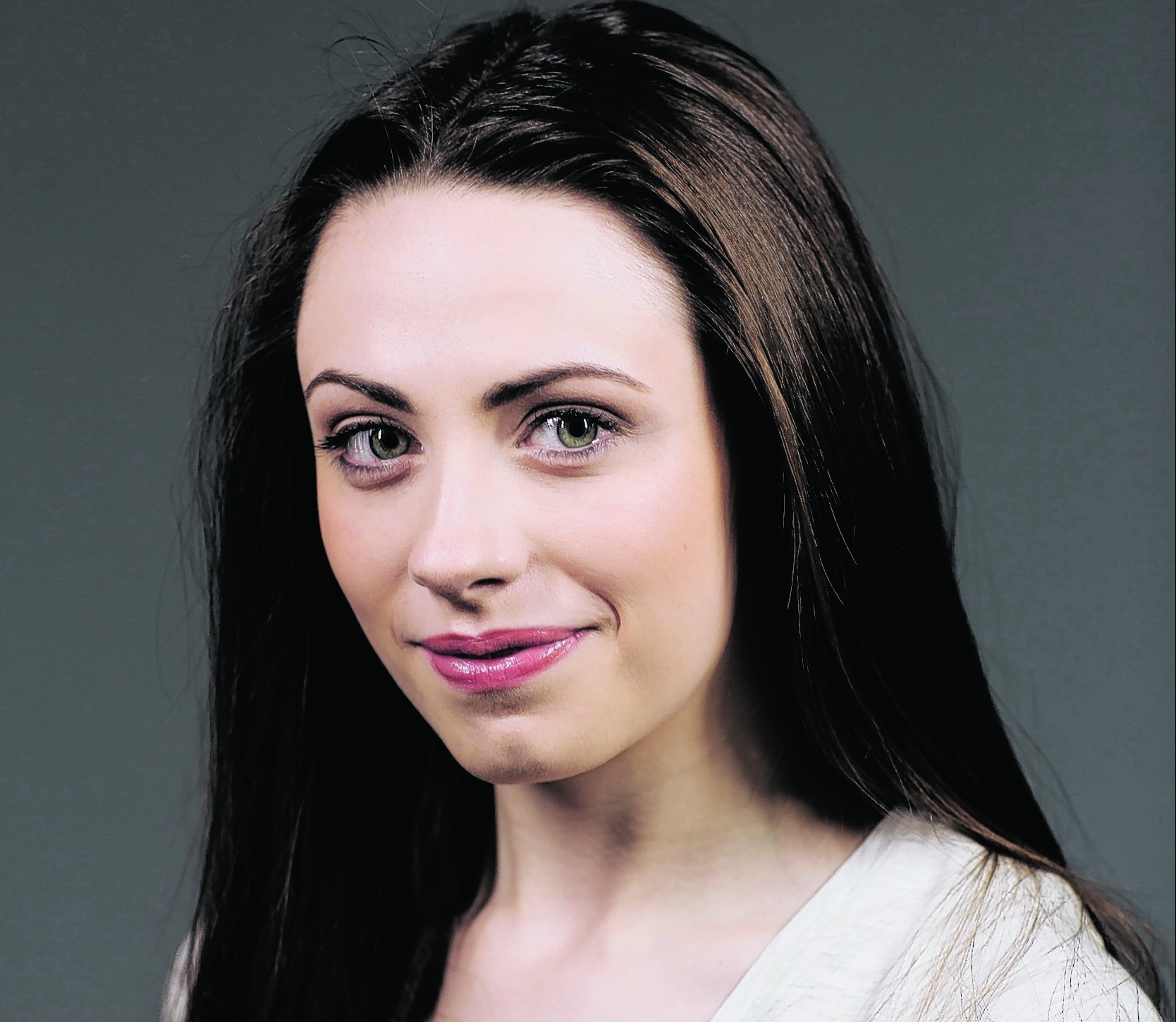 Former Banchory Academy pupil Melissa Allan talks to Cheryl Livingstone about her professional debut
CAN YOU TELL ME WHAT OUR LADIES OF PERPETUAL SUCCOUR IS ABOUT?
It's about six Catholic schoolgirls and their school choir. The play is basically about the day they go to their school choir competition in Edinburgh, but they are a bit mischievous and don't really want to win or anything. They just want to have a fun time. That's basically what happens on the day and night of when they are supposed to be at the competition.
I UNDERSTAND IT IS BASED ON THE ALAN WARNER NOVEL, THE SOPRANOS. HAVE YOU READ THE BOOK?
I read the book in the lead-up to the show but I hadn't read it before.
AND WHAT DID YOU THINK ABOUT IT?
I thought it was hilarious.
HOW CLOSE TO THE BOOK DOES THE PLAY STAY?
A lot of things are really heavily based on it, but there are a lot of different things involved in our play.
ONE THING PEOPLE CAN EXPECT IS SOME SONGS. HAVE YOU ENJOYED THAT ELEMENT OF THE ROLE?
I started with singing so it's been awesome. I didn't realise we'd get to do as much singing as we do. It's great because we get to do a mixture of the pop and the classical stuff. I like singing classical but I love to sing pop as well. It's so much fun.
SO CAN YOU TELL ME ABOUT THE CHARACTER YOU PLAY?
I play Orla and she is kind of like the baby of the group and the youngest-looking one. She's a bit naive and doesn't know as much as the other girls. Something kept her behind in life when she was younger but obviously now she's still pretty mental as the other ones and still wants to have as much fun. She is mothered by a lot by them and gets on really well with all of them, but I think her best friend is probably Amanda. All the girls have to deal with their own issues throughout the play and, through that, Orla proves she is really brave and just gets on with things. She doesn't let things bother her.
DO YOU RELATE TO HER AT ALL?
Yes, definitely. When we were auditioning for it, they asked us who do you most relate to and I said Orla straight away because I feel like I'm playing almost myself. I don't let a lot of things bother me, so I think we are quite alike.
WHAT HAVE YOU ENJOYED ABOUT PLAYING ORLA?
Just really all of that and, quite like in real life, I am the baby of the group and everyone's a bit more experienced in life, so it's really good and really relatable to us as girls anyway.
ANY CHALLENGES?
Surprisingly, actually it was really funny to speak in my normal accent. I'm not that used to it because any time I've done things in the past it's never really been a Scottish accent that I've needed. So that has been quite funny. Normally when you read a script you are thinking about your voice and what accent you are going to use but that's been quite difficult in that sense.
It's a hard piece but we don't realise it when we are rehearsing it. The people we are working with are so much fun and they don't act as if we've done anything wrong. Everything is good.
THIS IS YOUR PROFESSIONAL DEBUT. HOW ARE YOU FEELING ABOUT THAT?
Well, something has got to be your first, and this is an absolutely amazing thing that I am doing. I can't believe I get to do this as my debut with all these amazing people teaching us and working with five girls who are awesome. I am pretty nervous but there's no time to think about that. It's not worth being nervous; it's not going to make the performance better so I'm more excited than anything.
If you want to see Melissa and the rest of the cast, National Theatre of Scotland's production of Our Ladies of Perpetual Succour will be at the Lemon Tree, in Aberdeen, on September 15 and 16.