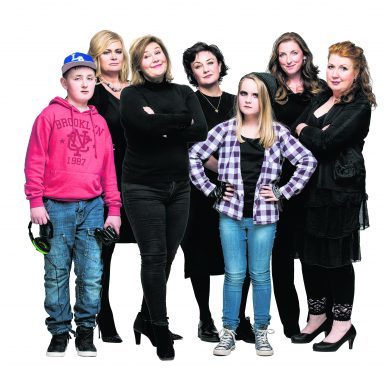 While still game for a laugh, Jane McCarry is happy to spread her wings and show there's more to her than being Scotland's top nosey neighbour, writes Susan Welsh
It says something about the skills of an actress when all you have to do is mention the first name of someone she plays and people not only know instantly the character you are speaking about, but they often do a quick impersonation of her, too.
The lady in question is Isa Drennan, the world-class gossip and nosey neighbour from the wonderful sitcom Still Game, while the woman underneath the wig and make-up is Scottish actress Jane McCarry. She can be seen in an entirely different light over the next few weeks, as she's touring with a brand-new production of the comedy show Mum's the Word 2.
She's one of several household names appearing in the outrageously funny show, which also stars Libby McArthur from TV's River City, Deacon Blue songbird Lorraine McIntosh, comedy actress Julie Wilson Nimmo, known to kids across the country as Miss Hoolie, from Balamory, and former Radio Clyde presenter Suzie McGuire. The new all-star production visits Eden Court Theatre, Inverness, next week.
This hilarious follow-up retains many of the funniest moments from the original production as it moves one step beyond into not just the lives of the youngsters, but how the mums feel about growing older – and wider – their families and their relationships as they journey through the nightmare of parenting teenagers. It's laugh-out-loud funny, but also poignant and thoroughly enjoyable throughout.

"It's great fun to be playing someone my own age for a change," said Jane, who is married to Robert and is mum to two boys, aged 14 and 11.
"I can very much identify with the show; all the cast can, as we have teenage children or have had teenagers," said Jane, who takes on the role of Alison.
"Alison is probably the straightest part in the show, which is quite nice for me. She's had a premature baby and things have been pretty serious for her, so her journey has been different to the other girls. She doesn't do the big comedy pieces, so for me it's nice to be doing something that's different.
"However, we all get to do a wee bit of singing and dancing, but when you have Lorraine McIntosh in the cast, well, you have to bow down to her. I get to do a wee duet with her, which I'm more excited about than anything else because I'm a real fan of Deacon Blue."
The show is pretty racy and outrageous in places, which suits the cast, according to Jane.
"There's no wallflowers here; they're all strong women," she said.
"Because of the nature of the show, I keep changing my mind as to whether or not to let my husband, Robert, come and see it. One night I'll say OK, then the next night I change my mind because I think I'd be way too embarrassed to perform knowing he's in the audience," laughed Jane.
"The audience is predominately made up of women, but you do get some men coming along, which is good fun."
Because of her excellent comedy timing, some may have expected her to be the one tasked with delivering the best comedy lines, but Jane is delighted that, this time, she's playing a more serious character, as it allows her to flex her acting muscles.
"When you do your training, you don't start off as being anything in particular, but because you get known for a particular part, some people think you can only do comedy. I wanted to play somebody who is old for a change," said Jane, who also received rave reviews for her recent appearance in the classic American play The Last Yankee.
"That's one reason I deliberately chose to do The Last Yankee. I love Arthur Miller, but I wanted to challenge myself and not be pigeonholed into being just a comedy actress."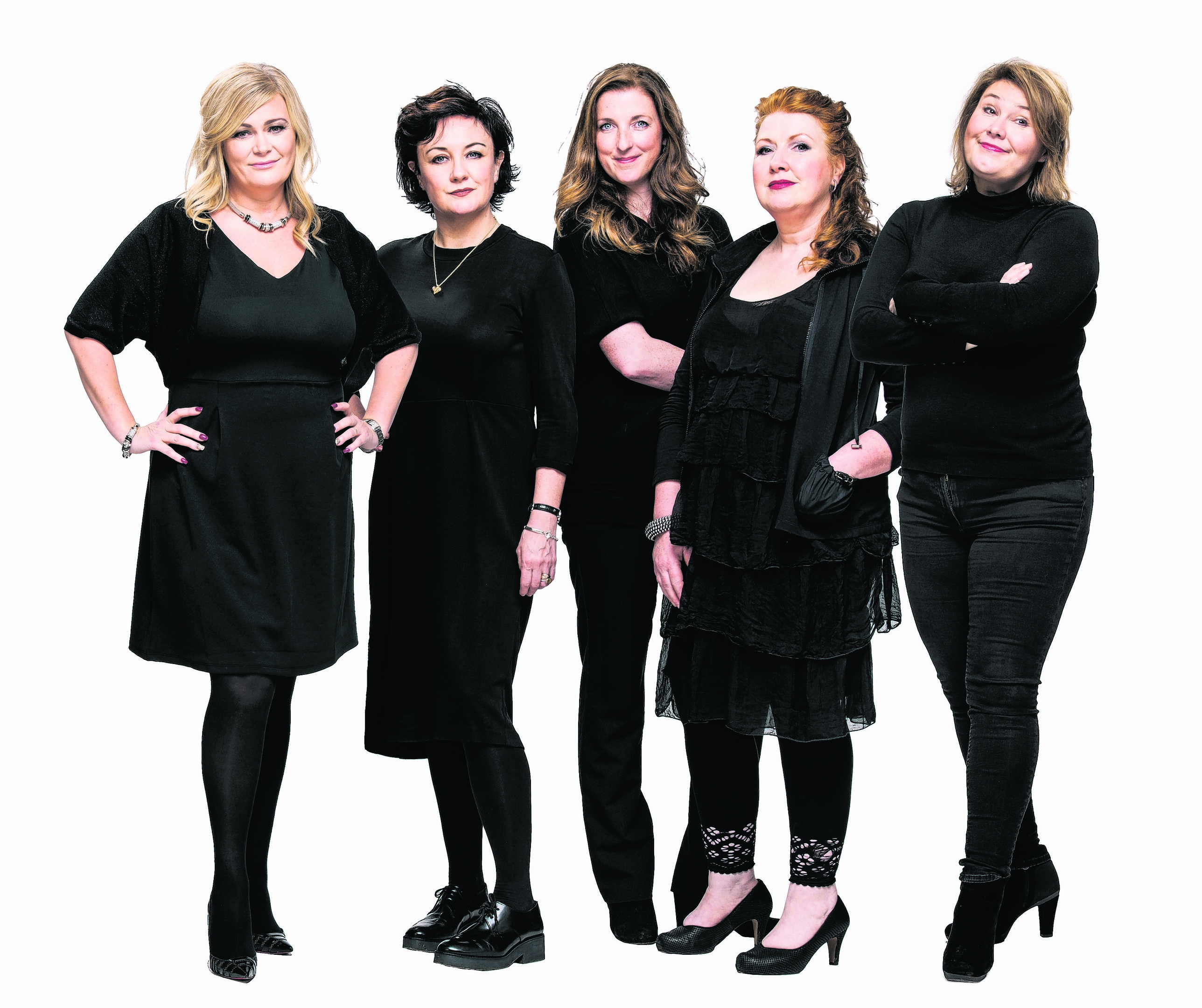 That said, it's clear she loves playing Scotland's answer to Miss Marple, the nosey Isa, and admits there's a bit of Isa in her.
"I think all of us are very like our characters in the show. We all knew each other beforehand, and the way the script is written is probably the way we all will be when we're older. Isa can work out everything straight away and knows all the gossip; everybody knows someone like that. I like a bit of gossip myself and can you imagine the gossip there is when the five of us in Mum's the Word get together? It will be non-stop chat.
"Have a wee glass of wine, bring your pals along and come and see the show. It's a good laugh and if you've ever had children, you'll be able to relate to it."
Mum's the Word 2 is touring nationally and visits Eden Court from Tuesday, February 2, until Saturday, February 6, with performances at 7.30pm nightly, plus a Saturday matinee at 2.30pm. Contact the box office on 01463 234234 for tickets and further information or visit www.eden-court.co.uk