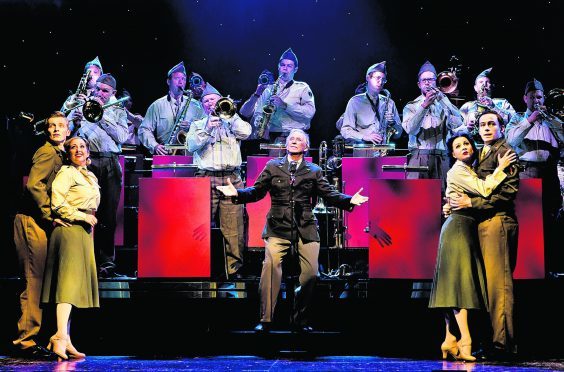 With the stage adaptation of The Glenn Miller Story heading to Aberdeen next week, Your Weekend speaks to stars of the show, Tommy Steele and Sarah Soetaert, who play Glenn Miller and his wife, Helen Burger
WITHOUT GIVING TOO MUCH AWAY, TELL US A BIT ABOUT THE SHOW
Tommy: It's about a man looking for a sound, then finding it. It's a fully blown song and dance musical, with a big orchestra. It's got a wonderful taste to it, that's all I can say. But this is not a concert, it's a musical.
IT'S BASED ON THE FILM OF THE SAME NAME, WILL THE PLOTS MATCH EACH OTHER CLOSELY?
Sarah: Of course, but the film is long and in theatre you have to let go of certain things. It's more like a poem than a novel. It's shorter and it doesn't do everything. But it does follow the journey of Glenn's life.
HAVE YOU SEEN THE FILM, WHAT DID YOU THINK OF IT?
Tommy: The film is iconic, wonderful, lovely, with the great Jimmy Stewart and June Allyson. It's a great example of music from the swing era, when Glenn started out in the 30s, and it works beautifully.
Sarah: Yes. I did like it. I love those old Hollywood films. I think they are very well made and beautifully done. June Allyson is fabulous.
DID YOU KNOW MUCH ABOUT GLENN MILLER'S LIFE BEFORE YOU BECAME INVOLVED IN THE SHOW?
Sarah: I didn't know a lot about his story growing up. Of course I was familiar with his music. When I was researching the music for the role, I didn't realise how many songs he had written and been involved with. I felt quite ignorant, thinking: "Gosh I really should have known; he's a genius."
Tommy: Glenn Miller is my idol. I was taken by my parents to see him when I was a little boy. I was a kid during the Blitz. The bombs were dropping everywhere and, in 1942, the Americans came into the war. I was only four and all of a sudden over American Forces Network came this music and the announcement that Glenn Miller was coming to England. My mum and dad were thrilled. My dad took me to the Albert Hall to see him. Today, all I can remember is this wonderful sound and then came the mystery of his death. It's a great story.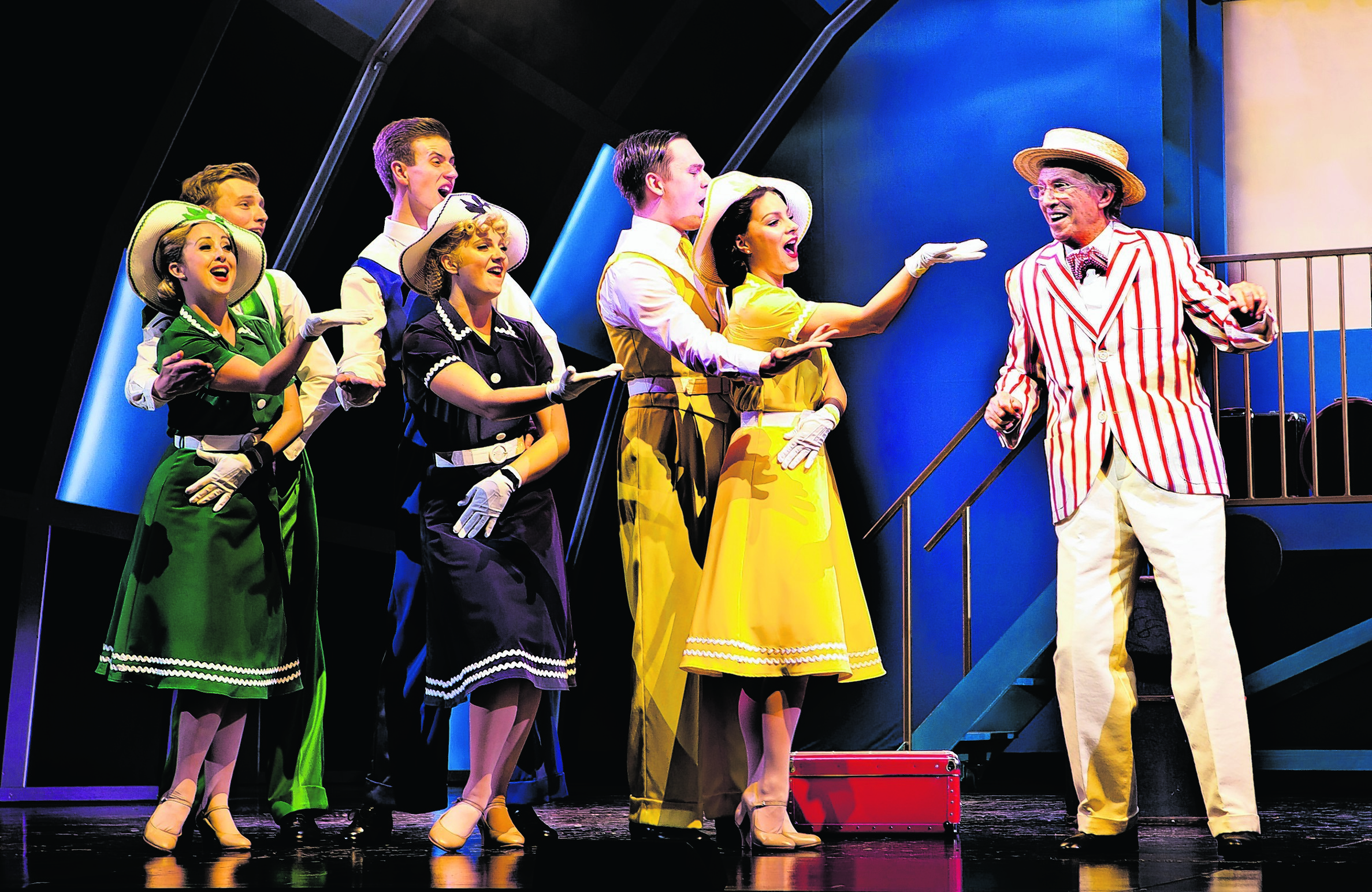 HOW DID THE STAGE ADAPTATION OF THE SHOW COME TOGETHER?
Tommy: Well, it all started after I gave a lecture to some secondary school pupils about rock'n'roll and country music, and this little girl, who was probably about 12, asked me what it was like to sing with Glenn Miller, to which I laughed and said: "I'm not that old." I told this story to friend Bill Kenwright over dinner one evening and he said: "That's it – the Glenn Miller Story, we can do a stage musical about it."
TOMMY, YOU PLAYED A HUGE PART IN PULLING TOGETHER THE SCRIPT AND THE SONGS, ARE YOU A PERFECTIONIST WHEN IT COMES TO YOUR CRAFT?
I think to be a perfectionist you have to know what perfection is. I'm always searching for things to be better. In my business, someone gives you a script, and you read it, then someone gives you a score, so you read the score. Then you go to rehearsals and sometimes it's nothing like you imagined it. Then the next thing you know, you're asking: "Can we try this, and can we try that?" In the end, you drive yourself mad.
SARAH, WHAT DO YOU LIKE ABOUT PLAYING HELEN?
She's a very strong woman and in many ways inspired Glenn to continue his dream and not give up on his creativity.
WHAT'S YOUR FAVOURITE THING ABOUT THE SHOW?
Sarah: We have a 16-piece brass orchestra. To hear them all together is beautiful. They are stunning to listen to and are the leads of the show, really.
HOW DO YOU KEEP YOUR STRENGTH IN THE ENERGETIC SHOW?
Tommy: It's never that strenuous when you're in a great show and you can't wait to sing the songs and do the dances. I can't really explain it, but you walk on stage, do two and a half hours and you've got an audience listening. You can't be luckier than that, can you?
Catch Tommy and Sarah in The Glenn Miller Story at HM Theatre, Aberdeen, from Tuesday, February 9, until Saturday, February 13. Tickets from Aberdeen Box Office on 01224 641122 or online at www.aberdeenperformingarts.com