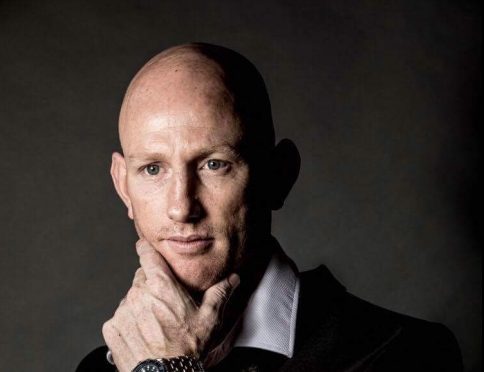 A former special forces soldier hopes a high-profile role in a TV show will kick-start his royal-backed charity fundraising efforts.
Dean Stott will be seen on screen tonight in the first episode of Spies, as the "hare" being hunted down by wannabe intelligence operatives.
He lent his 16 years of military experience to the Channel 4 show, which puts volunteers through a recreation of the tough recruitment process for spooks.
But the veteran of the Special Boat Service (SBS) is now concentrating on staying ahead of the pack in a different way as he trains for a record-breaking cycle ride.
Mr Stott, who lives in Aberdeen, wants to raise £1million for Heads Together next year by riding the 14,000-mile Pan-American Highway from Argentina to Alaska faster than anyone in history.
His attempt has the backing of Prince Harry, who spearheads the mental health charity and has been a friend since they were paired up on a military training course a decade ago.
Mr Stott said: "I phoned Harry and told him what I was doing and he asked if I'd mind doing it for Heads Together and I said 'of course'."
Growing up in England, he wanted to be a firefighter but instead followed his Montrose-born father into the Army – and became one of the first non-Royal Marines to join the elite SBS.
His grandfather, also a military veteran, is buried in Auchenblae.
Work as a private security consultant since leaving the forces in 2011 has taken him to hotspots across the globe, not least a solo mission to evacuate the Canadian embassy in Libya.
Travel is on hold for the moment though as he gets down to training and he and wife Alana – an Aberdonian and fellow security professional – concentrate on a property development venture.
The 39-year-old is also writing a book about his experiences.
He said Spies could be a "great recruitment drive" for the armed forces and intelligence services – though it only "scratches the surface" of the realities of the gruelling selection process.
"I'm there to provide input from the special forces aspect – surveillance de-briefs and weapons handling and the rules of engagement," he said.
"Everyone has this idea that MI6 is very James Bond. But they don't use weapons – that's where they use the special forces."