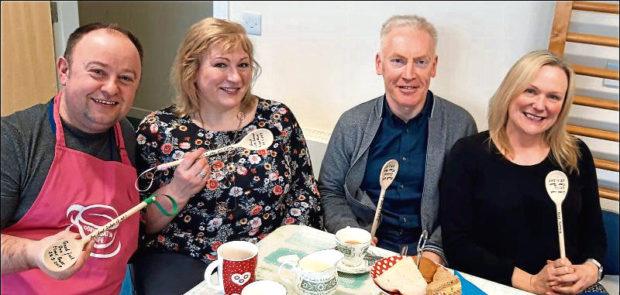 Amateur bakers from an Aberdeenshire community centre will being going bread to bread this month in a new television programme.
Staff from the Old Mart Community Resource Centre in Maud will star in the BBC Scotland show Flour Power on Wednesday, July 31 at 8pm.
The contestants will face off against each other in a workplace bake sale competition, to find out who will rise to the top.
Don Allan, a mental health local area co-ordinator, will test his baking skills against his resource centre colleagues Suzanne Nicol, Calvin Little and Lesley Lawrie.
He said: "As part of our mental health service we run a community conversation cafe, which we started up five years ago, so everybody at the resource centre is really into their baking.
"We've got some cracking bakers, so we're really excited to see ourselves on the TV.
"It was a really fun, challenging experience for everyone."